Xi convenes first ever meeting of entire Chinese military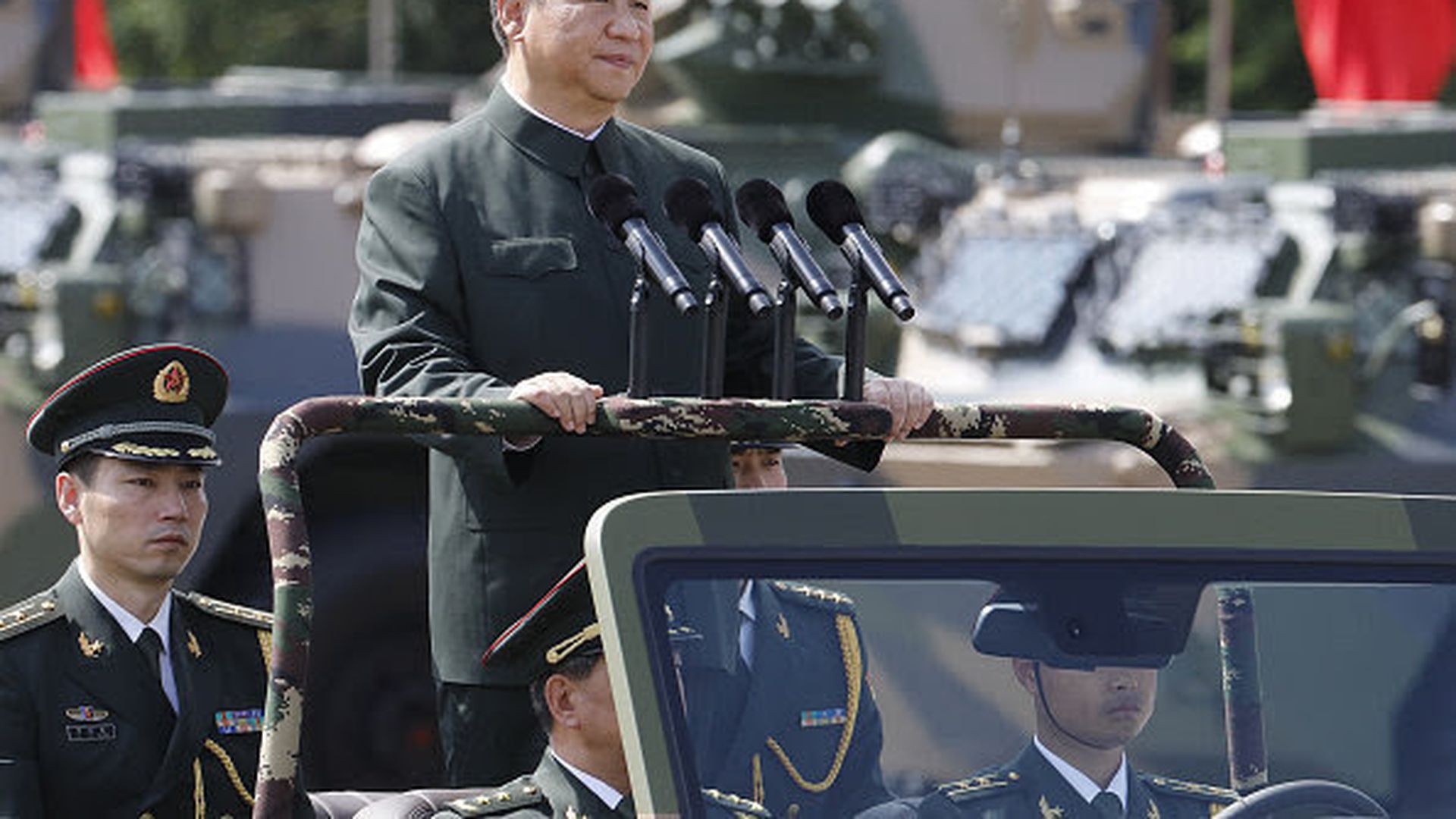 Chinese President Xi Jinping convened a military mobilization meeting on Wednesday — the first ever for the entire Chinese armed forces. PRC media reports showed Xi in battle dress addressing the troops, looking at a tank, and peering through the sights of an automatic weapon.
Quick take: Xi has undertaken the most ambitious reform of the military in decades, and in spite of resistance at the start, he looks to have largely won the political battles over those reforms.
Buildup continues: According to the South China Morning Post, China has started construction on its third aircraft carrier, and per Xinhua the military is outfitting a new 10,000 ton destroyer.
"The Chinese military should modernize its buildup and management and focus on becoming an elite fighting force that uses digital technologies, President Xi Jinping said on Wednesday" per China Daily.
Threat level: In what may have been a warning to the U.S., the China Daily says that after the mobilization meeting Xi inspected a division that fought the U.S. in the Korean War. The paper reports:
Xi viewed pictures of the division's intense battle near the Kaechon region in the Korean Peninsula during the "War to Resist U.S. Aggression and Aid Korea," aka the Korean War, from 1950 to 1953. He praised the soldiers who fought in it for their valor.
"Our military has always fought with great spirit, Xi said. In the past, we had more spirit than steel. Now we have plenty of equipment, so we need an even tougher and stronger spirit to wield it, he said."
Go deeper