Trump on collusion: "Everything I've done is 100 percent proper"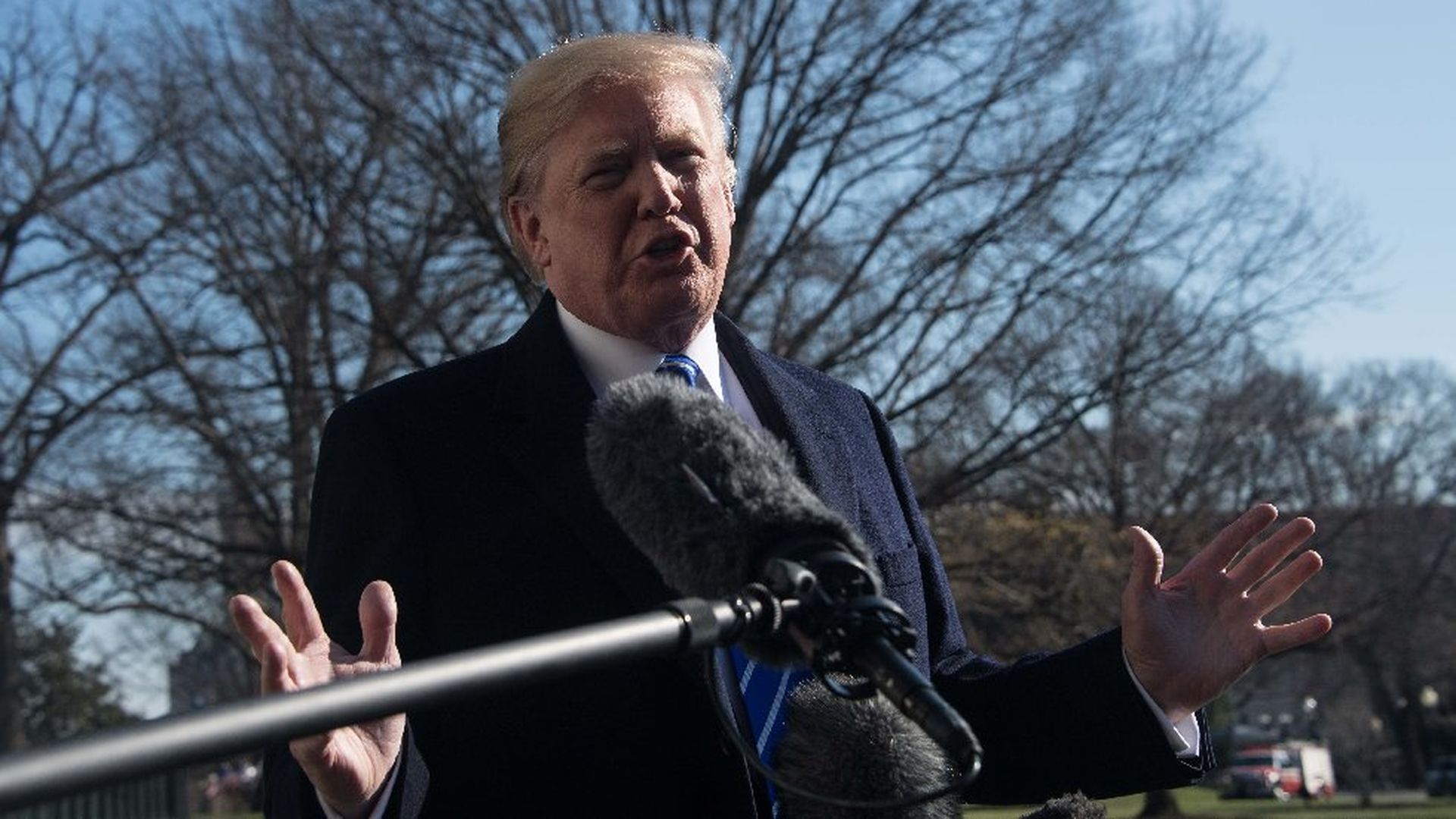 President Trump said, ""Everything I've done is 100 percent proper ... "That is what I do, is I do things proper," when asked about an NYT report that he asked White House Counsel Don McGahn to tell Attorney General Jeff Sessions not to recuse himself — thereby inviting a special counsel.
The president called the report "off," but did not say what about it is "off." He made the comments to the White House press pool at Camp David.
Trump still has confidence in both Sessions and Gary Cohn, per his responses to reporters' questions.
He believes Michael Wolff's new book is "a work of fictions" and thinks "the libel laws are very weak in this country."
He's open to talking with Kim Jong-un about the North Korean nuclear threat and hopes North Korea takes part in the Olympic games, per poolers.
The president spoke about his mental fitness for office on Twitter this morning "only because I went to the best colleges or college ... made billions and billions of dollars," and had "tremendous success."
Go deeper