Trump: I am "a very stable genius"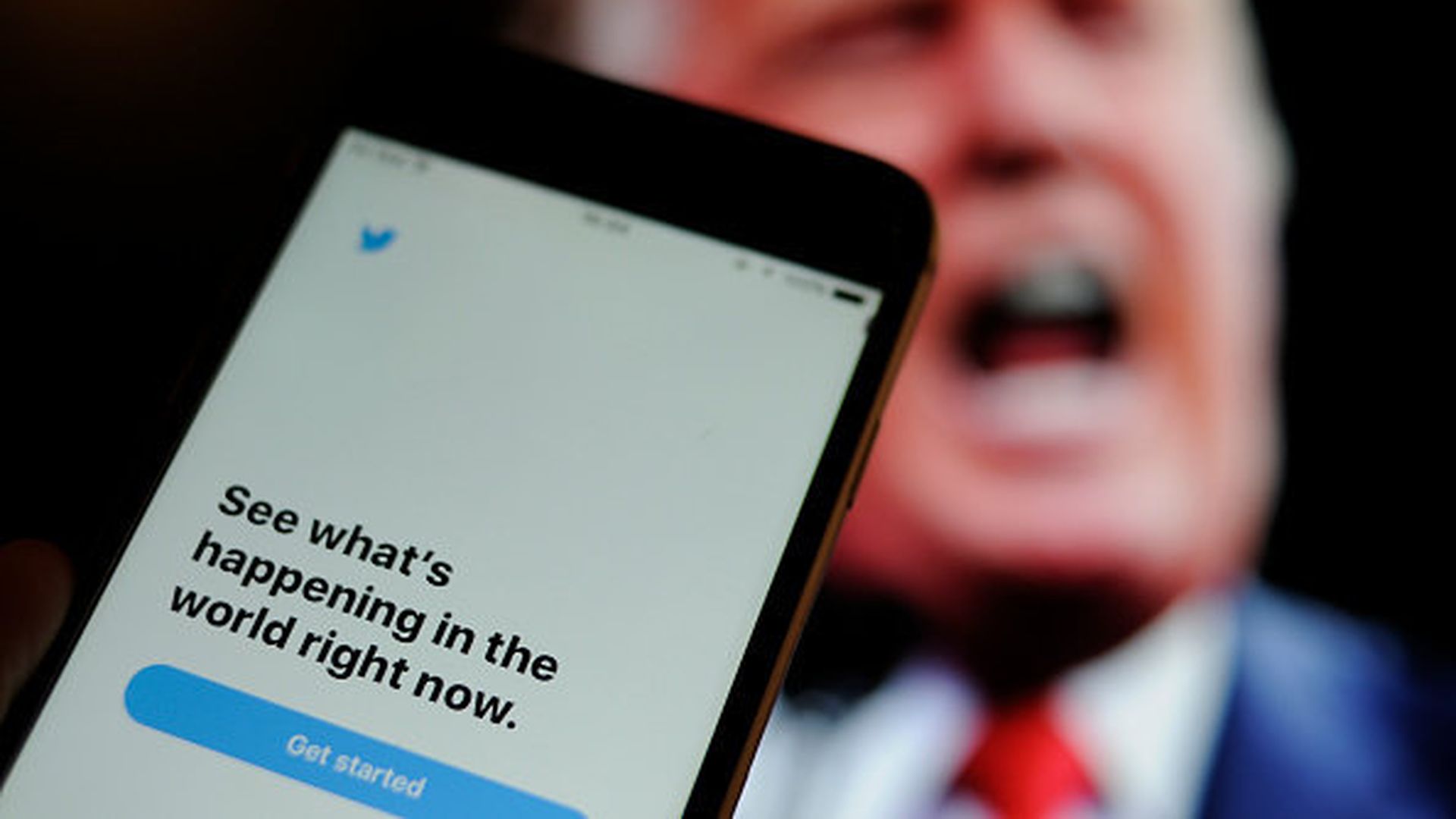 President Trump, in an extraordinary public statement, pushed back against charges of mental instability and declared himself a genius. "Actually, throughout my life, my two greatest assets have been mental stability and being, like, really smart," he wrote on Twitter.
Trump's mental fitness was called into question by Michael Wolff's new book "Fire and Fury" and instantly exploded into a topic of global interest and debate.
Be smart: Trump felt he had to publicly reiterate that he is mentally stable enough to be president. He even reminded his followers of his career trajectory as a way to try to prove that point: "Crooked Hillary Clinton also played these cards very hard and, as everyone knows, went down in flames. I went from VERY successful businessman, to top T.V. Star ... to President of the United States (on my first try). I think that would qualify as not smart, but genius....and a very stable genius at that!"
Why now: "Now that Russian collusion, after one year of intense study, has proven to be a total hoax on the American public, the Democrats and their lapdogs, the Fake News Mainstream Media, are taking out the old Ronald Reagan playbook and screaming mental stability and intelligence," he tweeted.
But, but, but: There has been a growing number of people questioning Trump mental stability in no uncertain terms.
In the new book "Fire and Fury," author Michael Wolff wrote that "100 percent of the people around" Trump, "senior advisers, family members, every single one of them, questions his intelligence and fitness for office."
At least 25 House Democrats backed a bill to remove Trump from office if he is deemed mentally unfit by a commission of physicians and psychiatrists.
A dozen lawmakers in both the House and Senate recently received a briefing about Trump's mental fitness. The psychiatrist "made it clear that she is not in a position to diagnose the President, or any public figure, from afar," CNN writes, but "She argues that signs the President has exhibited have risen to that level of danger."
CNN's Brian Stelter argued that if Trump were president of any other country, people would say he's not well: "I think we can apply a test to his 16 tweets today. The test would be if this were the leader of ... Germany or China or Brazil — what would we say? How would we cover these tweets?" he asked. "We would say these are the messages from a person who is not well, from a leader who is not fit for office."
Go deeper