Steve Bannon's strange "obsession" with Andrew Weissmann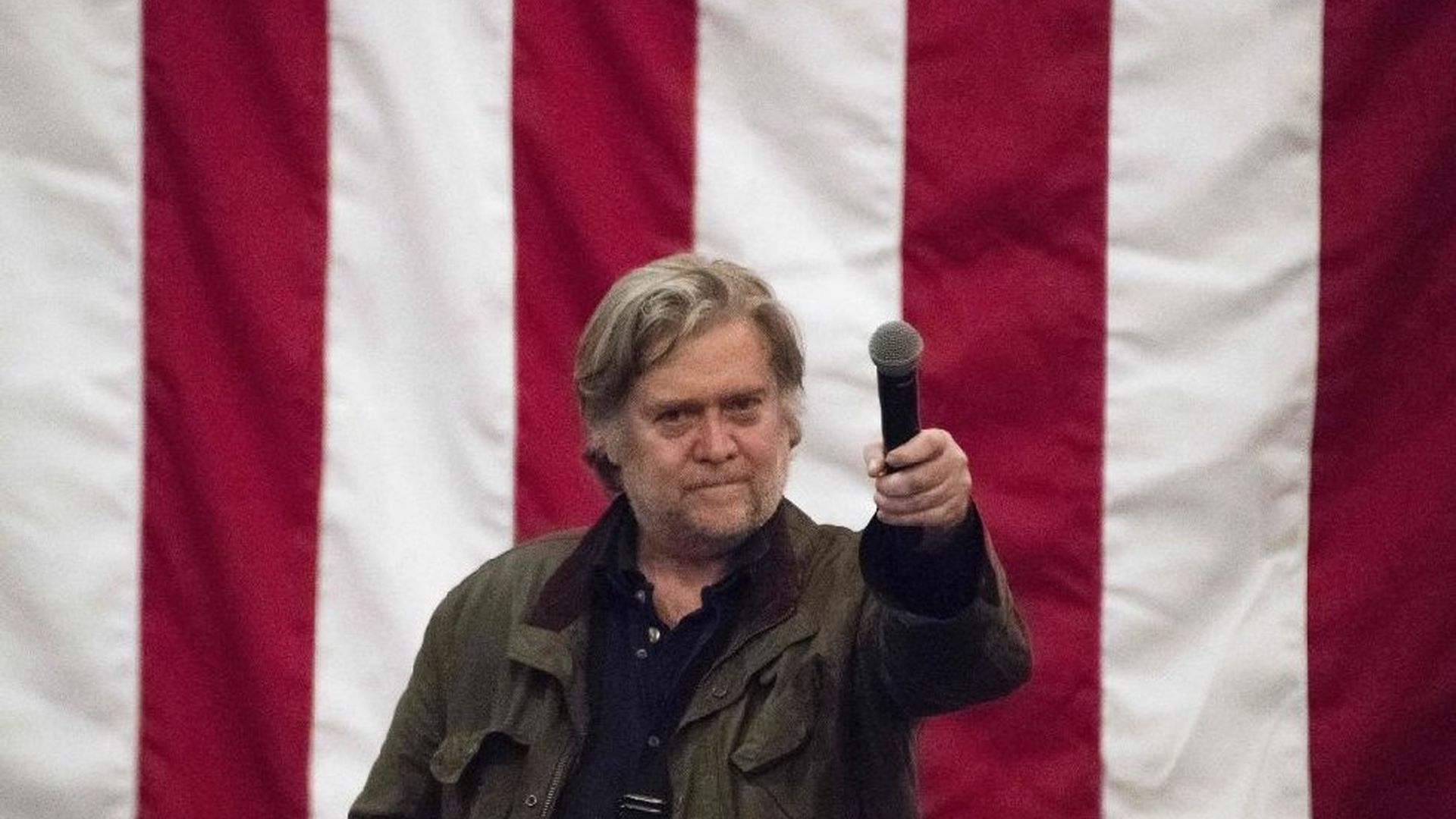 Sources who've spoken to Steve Bannon tell me they're perplexed by his apparent fixation on Andrew Weissmann — the Russia investigation prosecutor described as Robert Mueller's "pit bull."
The intrigue: What's raised the eyebrows of some who've heard Bannon hold court about Weissmann is that he refers to him only positively and with great admiration.
"He obsesses on Weissmann in a positive way, labeling him a 'killer' which is his [Bannon's] highest form of compliment," said one source who's spoken to Bannon about the prosecutor.
"He [Bannon] would give the impression he had an inside knowledge of what was going with the [Mueller] investigation," the source added. "I've never heard him once utter a criticism of Weissmann, which is odd.
A second source confirmed that Bannon had spoken this way about Weissmann.
In Michael Wolff's explosive new book, "Fire and Fury," he quotes Bannon as saying:
"You realize where this is going ... This is all about money laundering. Mueller chose (senior prosecutor Andrew) Weissmann first and he is a money-laundering guy," Bannon reportedly said: "Their path to f***ing Trump goes right through Paul Manafort, Don Jr., and Jared Kushner ... It's as plain as a hair on your face."
Wolff also quotes Bannon saying this of Mueller hiring Weissmann: "You've got the LeBron James of money laundering investigations on you, Jarvanka. My a---hole just got so tight!"
Sources who've spoken to Bannon about the Mueller probe say he's telling everyone that Mueller's team hasn't contacted him and that he's told them nothing.
A source close to Bannon told Axios: "Steve has zero relationship with Weissmann. If he speaks with knowledge it is for being a voracious reader of the news."
Bannon declined to comment on the record when contacted for this story.
Go deeper