Republicans make criminal referral against Russia dossier author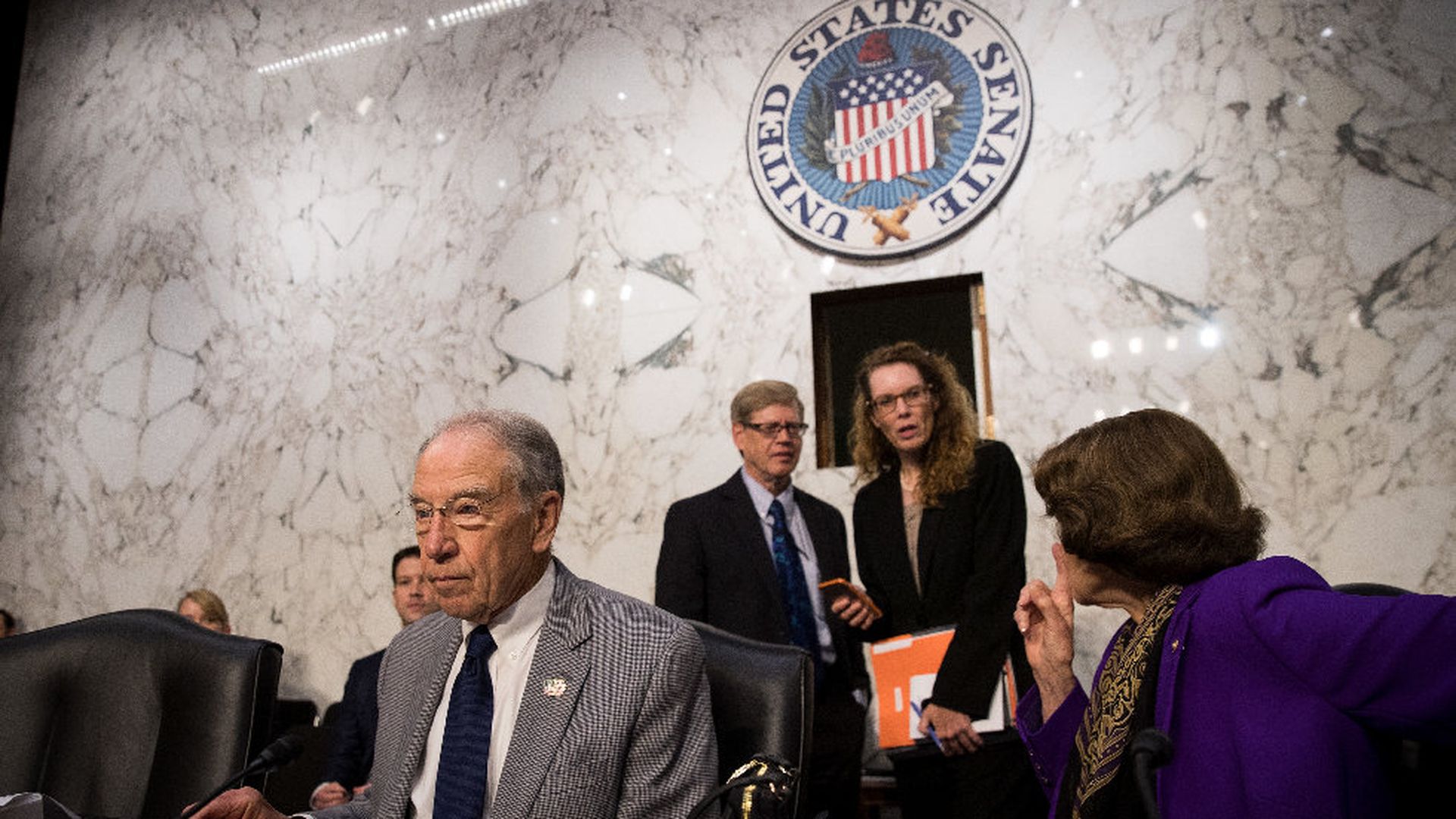 Sens. Chuck Grassley and Lindsey Graham have made a criminal referral against Christopher Steele, the British spy who authored the dossier detailing Russia's interference in the election, the New York Times reports.
Why it matters: The senators wrote in a cover letter that Steele knowingly made misleading or incorrect statements to federal authorities "regarding his distribution of information contained," the Times reports. And this is "the first known congressional criminal referral in connection with the meddling," NYT notes.
Steele's dossier has become a main focal point for Republicans in the investigation, claiming it demonstrates "Obama-era political bias" that affected the decision to open an investigation in 2016, per the NYT.
Joshua A. Levy, lawyer for Fusion, the political firm that helped fund the dossier, told the Times the referral "is nothing more than another attempt to discredit government sources, in the midst of an ongoing criminal investigation...We should all be skeptical in the extreme."
While the Department of Justice is not required to pursue the charge, this referral "comes with added weight" being from the chairman of the Judiciary Committee (Grassley), the Times reports.
Go deeper: The dossier has been blamed for sparking the Russia investigation, but a separate NYT report suggests former foreign policy adviser George Papadopoulos is responsible.
Correction: the second sentence of this story has been corrected to say Steele is alleged to hae lied to "federal authorities" not the committee
Go deeper