More lawsuits roll in against opioid makers, distributors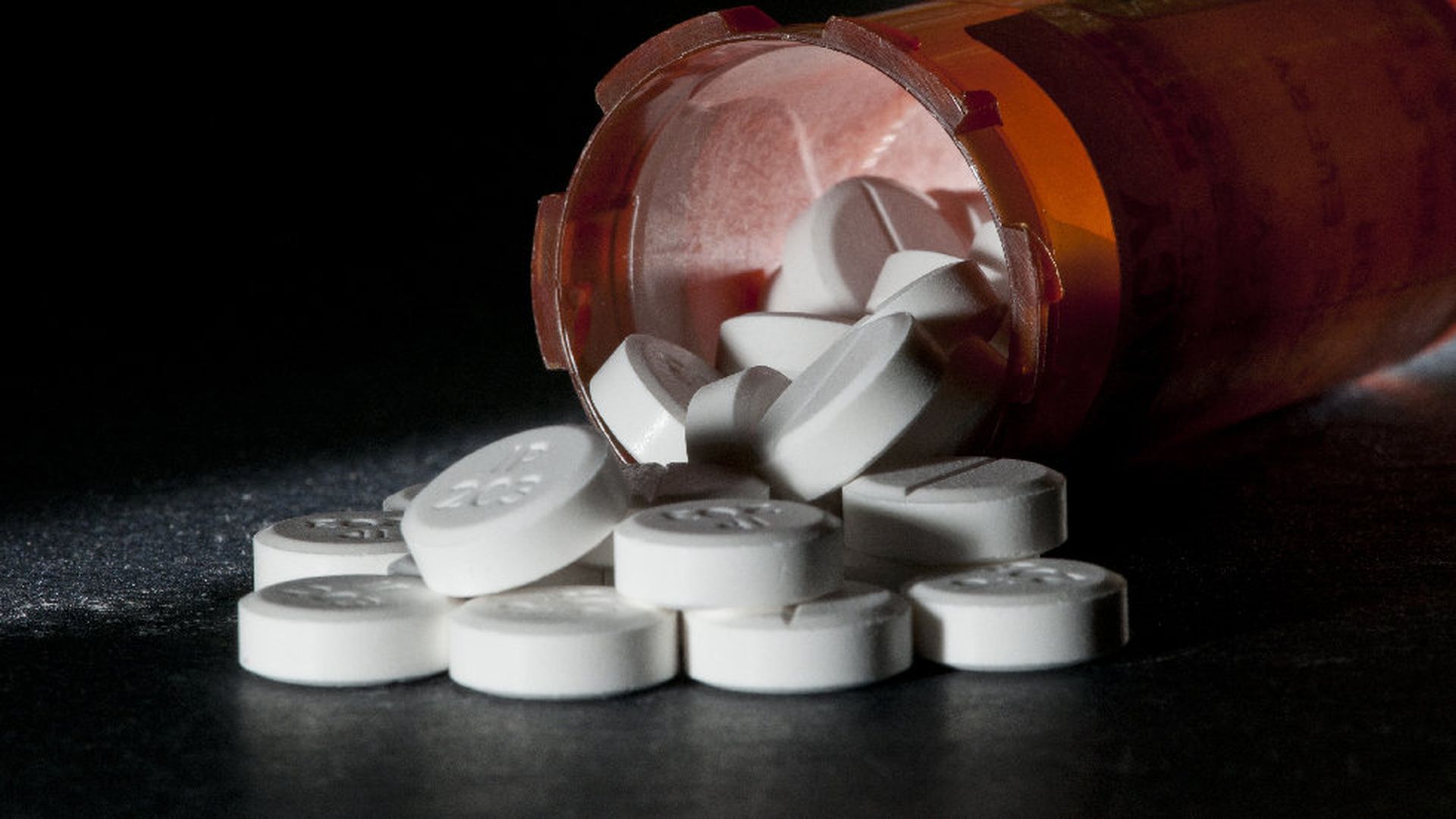 Cities and counties in Alabama, North Carolina, Ohio and Tennessee have filed lawsuits over the past couple weeks against opioid manufacturers and drug distributors, accusing the companies of pushing doctors to prescribe addictive painkillers and failing to monitor where the drugs have been going, which has led to the country's staggering opioid crisis.
Why it matters: These lawsuits continue to pile up and have the potential to lead to large settlements — if judges accept the legal theories.
The latest examples: The Eastern Band of Cherokee Indians in North Carolina, the largest Native American tribe east of the Mississippi River, said in a lawsuit this week the drug companies and wholesalers "created the foreseeable opioid crisis" and forced the tribe to spend tens of millions of their limited dollars on drug recovery and treatment.
Johnson County, Tennessee, which was featured in an October NBC News story about babies who are born addicted to opioids, said in its lawsuit that "in 2016 for every 100 Johnson County residents, there were 106.6 opioid prescriptions dispensed."
The companies being sued: Several of the largest opioid makers, including Purdue Pharma and Johnson & Johnson, as well as the big three drug distributors, AmerisourceBergen, Cardinal Health and McKesson.
Go deeper