Why Macron's economic pivot to Russia is dangerous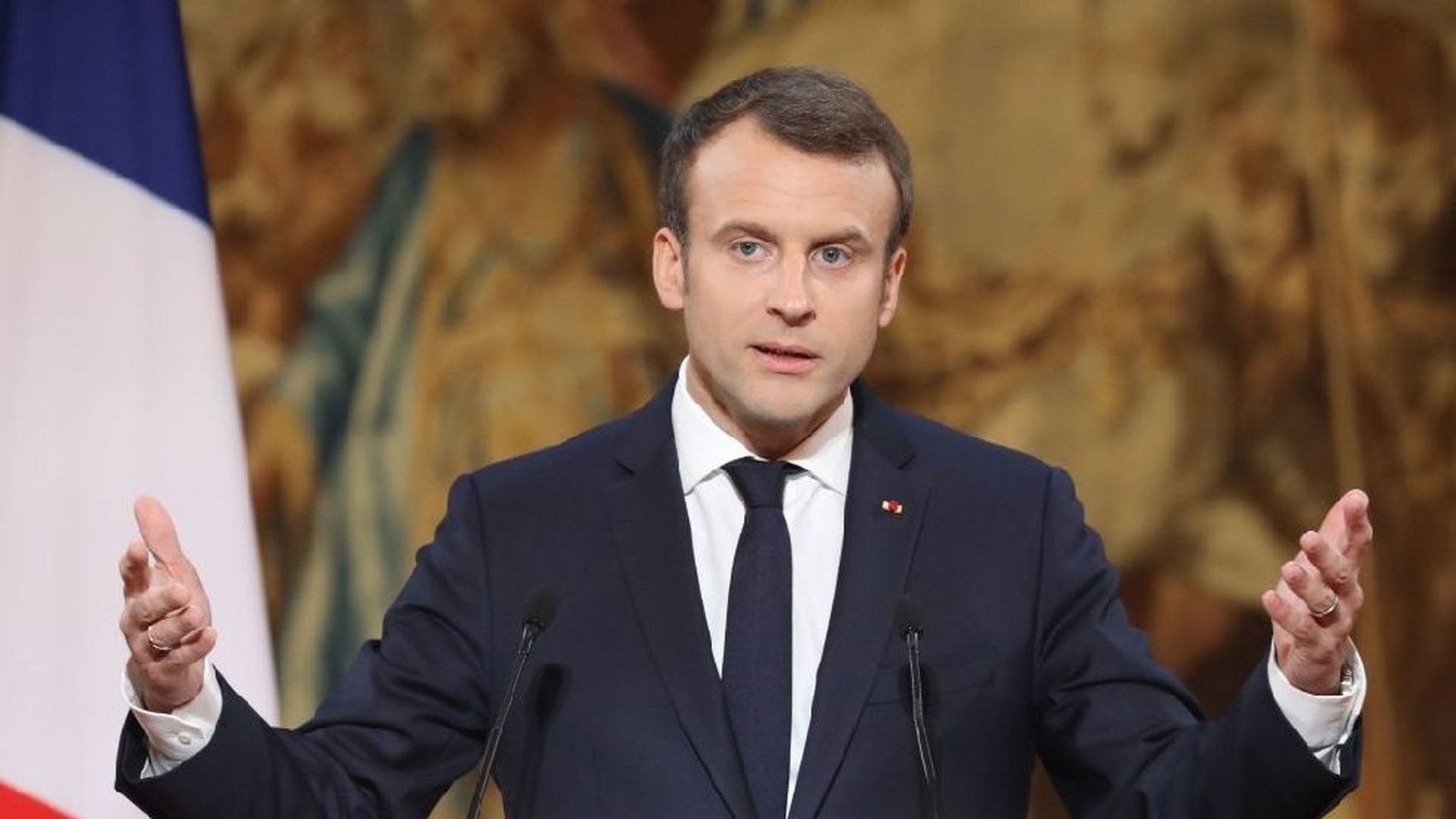 French President Emmanuel Macron's push for a law to battle "fake news" looks like a tough stand against Russia. Macron himself was the victim of a Russian disinformation campaign during last year's election season, and he earned praise for calling the Russian outlets RT and Sputnik "agencies of influence and propaganda" during his first meeting with Putin.
But while Macron has styled himself as a defender of Western democracy, his government has sought closer economic ties with Russia, despite EU and U.S. sanctions and Russia's continued support for the war in Ukraine.
France is already the biggest foreign investor in Russia, where French firms have 170,000 employees and send over $5 billion in exports. Macron seems set to double down on his pivot to Russia in May, when he is expected to launch a renewed economic agenda at the St. Petersburg International Economic Forum, Russia's Davos.
Why it matters: Economic sanctions are only as strong as the EU block's weakest link, and Macron's overtures to Russia give other nations an excuse to follow suit. But he can't have it both ways: Being tough on Russia for its bad behavior means putting your money where your mouth is.
Alina Polyakova is the David M. Rubenstein Fellow for Foreign Policy at the Brookings Institution.
Go deeper