Group backed by Google and Facebook will join lawsuit against net neutrality repeal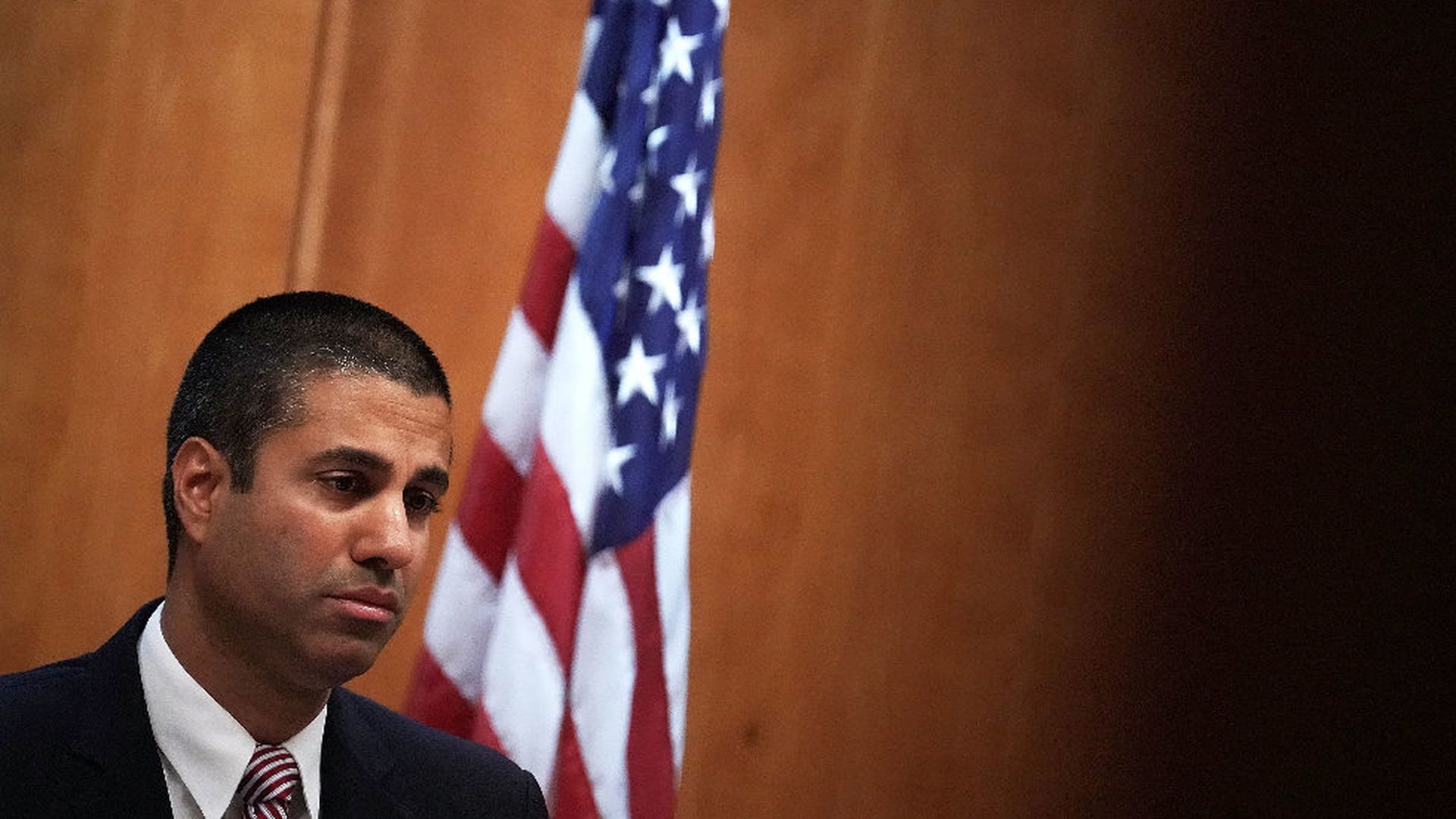 Internet Association — a group that represents major tech companies including Facebook, Google, Amazon and Snapchat in Washington, says it will help fight the FCC's repeal of net neutrality rules.
What they're saying: "IA intends to act as an intervenor in judicial action against this order and, along with our member companies, will continue our push to restore strong, enforceable net neutrality protections through a legislative solution," said Michael Beckerman, the group's president.
Not happening yet: Advocacy groups, companies and state attorneys general are expected to be involved in litigation against the repeal — but lawsuits won't come until after the rollback is published by the FCC in the Federal Register. That is expected to happen in the coming weeks.
Go deeper: The FCC published the full text of the net neutrality repeal on Thursday..
Go deeper