Conservatives have already spent millions against Tammy Baldwin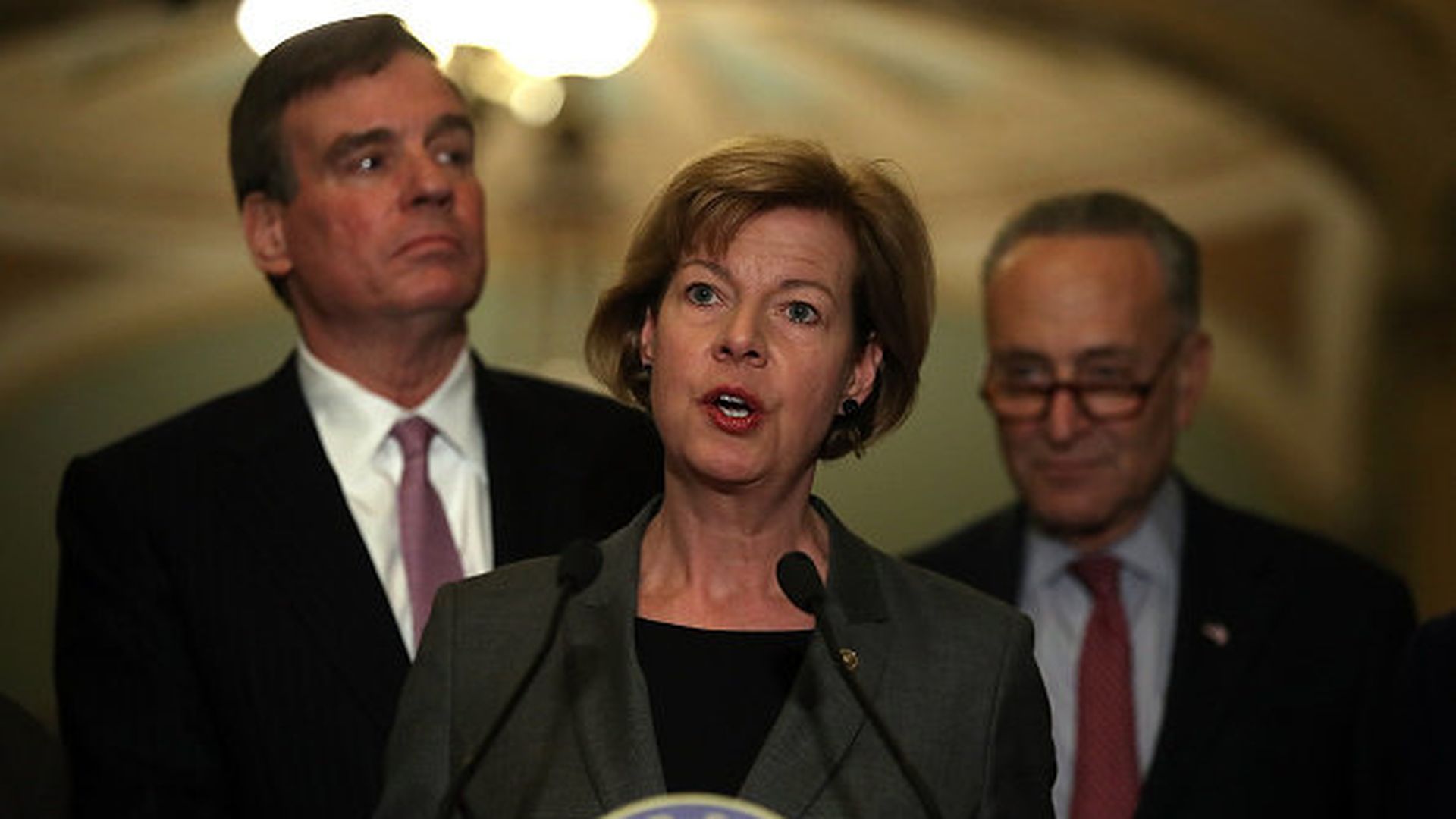 Conservative groups have already spent approximately $3.1 million on attacks ads attack Wisconsin's Democratic senator Tammy Baldwin, per HuffPost. They've spent another $1.6 million boosting her Republican opponents.
Why it matters: There are 10 Democratic senators up for re-election this year in states that Trump won. But if conservative groups spending is any indication, Wisconsin might be the hardest seat for Democrats to keep — and that should have the party worried at every level because Sen. Baldwin is one of two Democrats serving statewide in Wisconsin.
Republican turnout in the election could be increased by Scott Walker, the state's Republican governor, who is also up for re-election this year too, which means his loyal base of Republican voters will likely be energized to show up on election day. And although it was short-lived, two of Baldwin's Republican opponents (Kevin Nicholson and Leah Vukmir) signed a "unity pledge" vowing to support one another and run campaigns "focused on defeating Sen. Tammy Baldwin."
One more thing: The amount of money conservative groups have spent on ads attacking Baldwin so far is "is more than what all the other Democratic Senate incumbents on the ballot this year have faced combined (under $550,000)," per HuffPost, which cites the Center for Responsive Politics.
Go deeper