ACLU to spend $25 million promoting progressive issues in the 2018 election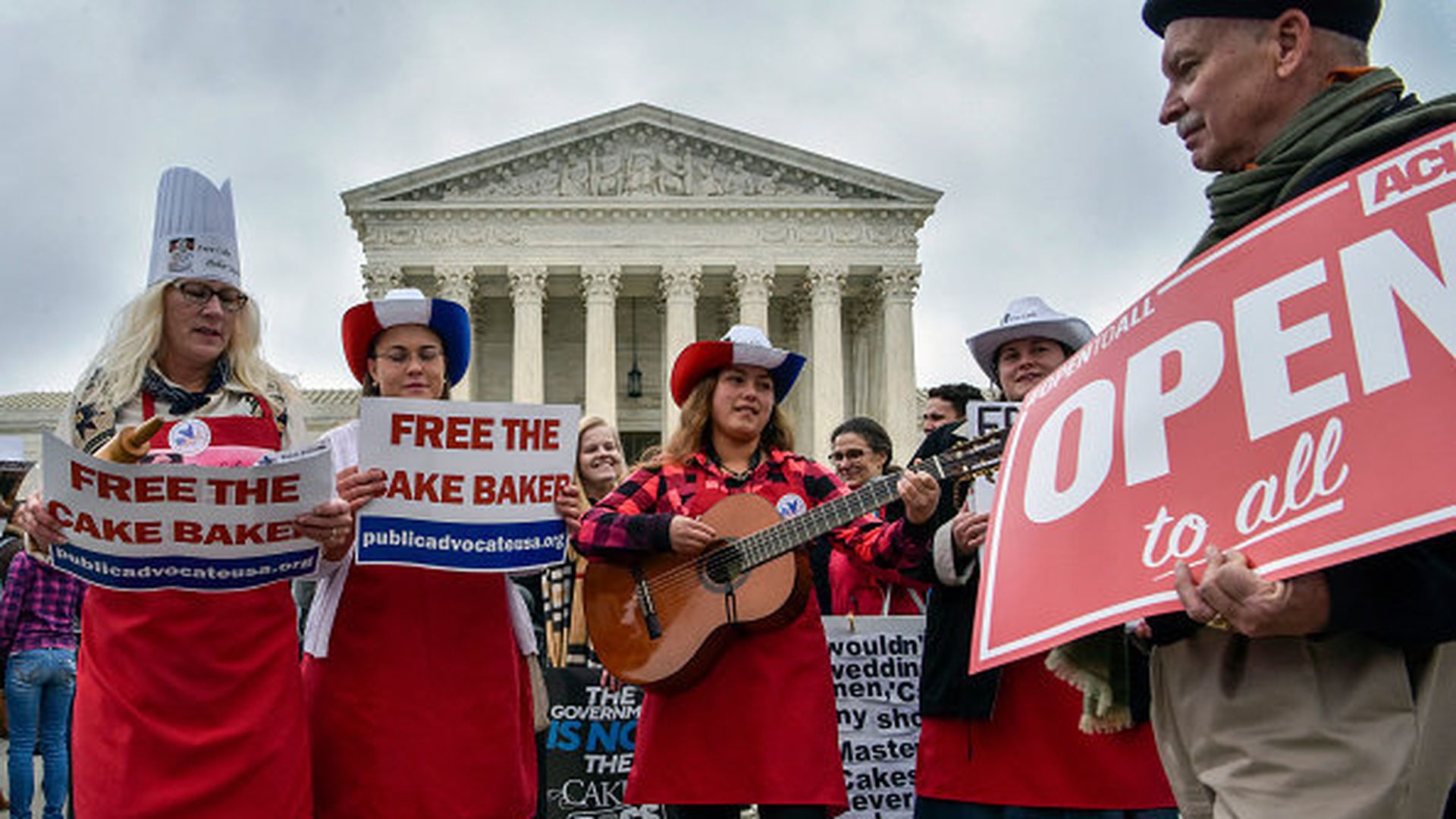 The American Civil Liberties Union (ACLU) wants to lead the anti-Trump movement in the 2018 midterm elections, promoting a progressive stance on policy issues like immigration, voting rights, reproductive rights and disability rights, per Politico.
Why it matters: The ACLU rarely gets involved in national elections, but they have become a formidable political force on the left since Trump's election. The group's membership quadrupled in size and it raised an astonishing $93 million in the last year (up from $5.5 million the year before). Their involvement could help draw voters' attention to more progressive policies.
One quick thing: The group won't endorse candidates or form a PAC, Politico notes, because that would result in a loss of its nonprofit status. And they haven't ruled out targeting certain Democrats who they deem as being on "the wrong side of their issues," per Politico.
Go deeper