Women are leading the box office in 2017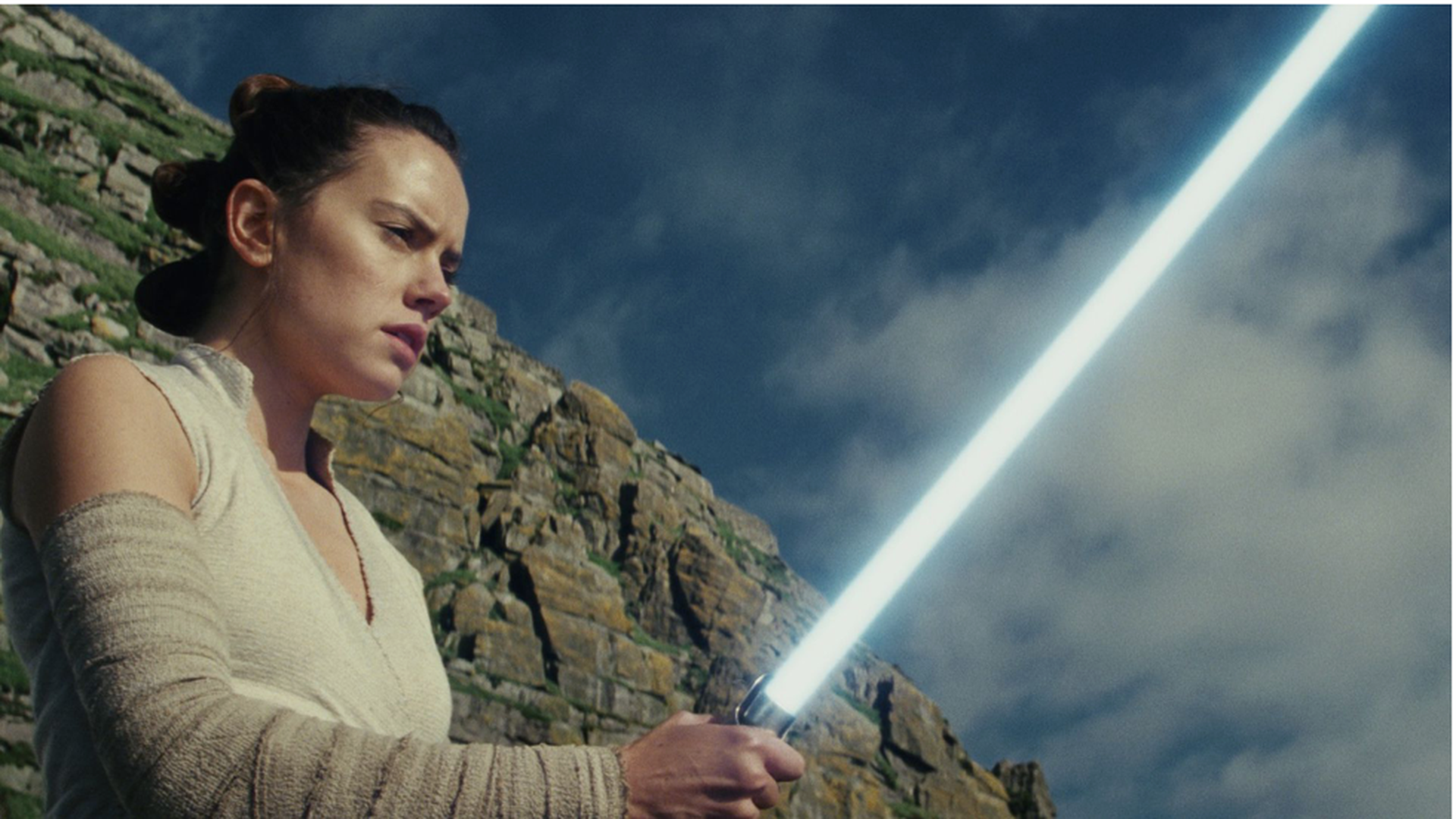 With this weekend's release of Star Wars: The Last Jedi, it's almost assured that the latest entry in the Skywalker saga will become the highest-grossing film of 2017 at the North American box office, jumping over Beauty and the Beast and Wonder Woman for the top spot. That will make the top three blockbusters of the year all female-led, even at a time when most starring roles still go to men.
Why it matters: With the #MeToo movement rocking Hollywood, and the opportunities provided to female actors and directors more generally, the overwhelming success of these films with strong women at their core can't be overlooked.
Where things stand:
The Last Jedi is tracking for an opening weekend in the neighborhood of $200 million, which would put it somewhere in the top five of all time. Its predecessor, Star Wars: The Force Awakens, is the highest grossing film ever in North America at $936.7 million.
The Last Jedi likely won't reach those heights, but it's expected to surpass the $532.2 million gross of last year's anthology Rogue One.
Beauty and the Beast currently sits at #1 for 2017 with $504 million and Wonder Woman is just behind at $412 million.
A big reason that women crushed the box office in 2017: they fronted films that were good. With movie ticket prices hitting record highs, it's hard to get people to fork over their hard-earned cash for just anything, especially as audiences get more discerning with the rise of review aggregators like Rotten Tomatoes and Metacritic.
Justice League was one of the most expensive films ever with a rumored production budget of around $300 million — and it prominently featured Wonder Woman, one of 2017's breakouts — but tepid reviews caused it to falter at the box office.
That reflects the same trend that the Center for the Study of Women in Television and Film's head Martha Lauzen described to Variety last year: "We have now seen over and over and over that female characters, when done well, they're good box office…They're not being relegated to a single genre like romantic comedies. Their fate is not tied to the fortunes of a single genre, and that suggests a more stable pattern."
But there's a problem: An analysis of 2016's top-grossing films found that females hold just 29% of protagonist roles, according to the Center for the Study of Women in Television and Film at San Diego State University. And that very low number marked a historic high.
Worth noting: Opportunities weren't so great for women behind the camera either, as women held just 7% of the directorial roles in 2016's top grossers.
Check out Jennifer Lawrence's 2015 essay about her discovery — via the Sony hack — that her male American Hustle co-stars made more than she did.
But there's a more concerted effort in Hollywood to attempt to inject more overall diversity in its blockbuster offerings. Pixar's Coco, focused on Mexico's Day of the Dead traditions, is a recent box office and critical success — and Marvel's Black Panther, set for release in February, will feature the Marvel Cinematic Universe's first black superhero.
Go deeper