White House: Trump doesn't think "entire" Justice Dept. is Deep State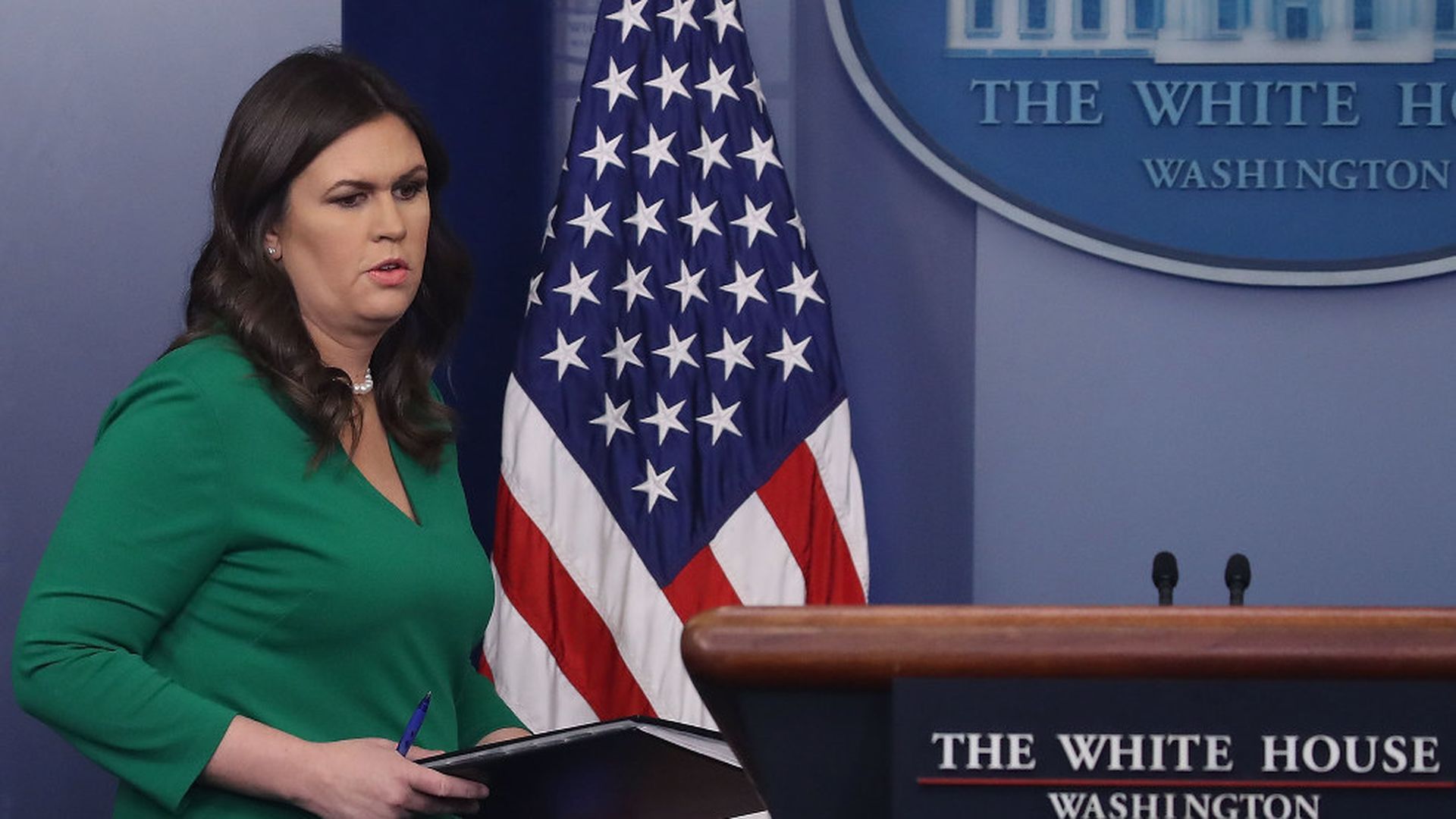 Press Secretary Sarah Sanders responded to a string of President Trump's tweets from Tuesday morning. She said, "We know Pakistan can do more to fight terrorism and we want them to step up and do that," after Trump accused Pakistan of lies and deceit on Twitter.
On Trump's "Deep State" tweet: "Obviously the president does not believe the entire Justice Department is part of that [the Deep State]."
On protests in Iran: "We support them giving basic rights to the people of Iran and we support them stopping being a state sponsor of terror." Trump is keeping his "options open" with regards to sanctions against Iran.
On Trump's DACA tweet: Trump "supports the DACA program," but "massive" border security needs to be part of a legislative fix for Dreamers.
On Trump's time on the golf course: It's helped him develop "deeper and better" relationships with members of Congress, per Sanders.
On the president's tweet taking credit for aviation safety: A reporter asked Sanders whether President Obama deserves credit as well because there have been no commercial plan crashes in the U.S. since 2009. She replied, "The president has raised the bar for aviation safety and security."
Go deeper