U.S. military casualties rose for first time in 6 years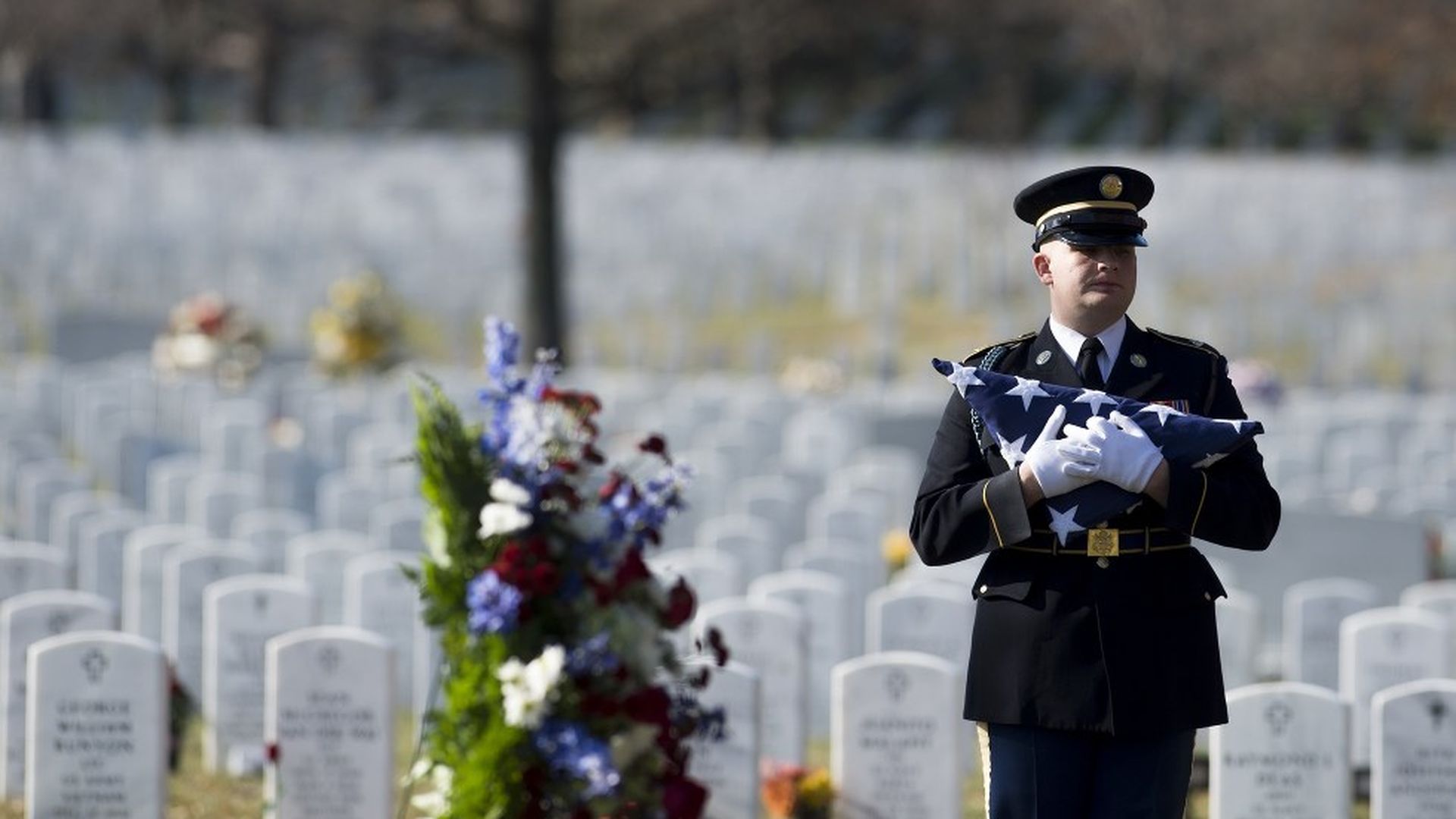 In 2017, 33 U.S. military personnel gave their lives overseas — seven more than last year. This was the first rise in U.S. casualties in six years, Buzzfeed News reports.
Big picture: Military officials and experts told BuzzFeed that they are most concerned about the military's transparency in the age of Trump. The Pentagon said in June that it would no longer release immediate information about combat deaths in Afghanistan. Many Americans and some lawmakers were not even aware of the presence of U.S. troops in Yemen, Niger and Somalia until the deaths of U.S. military personnel made headlines. And we've seen the Pentagon present deceiving troop numbers in Syria.
Why the secrecy: The U.S. military is starting to use more special forces, which make up only 5% of the U.S. military, to carry out their missions. This has led to more deaths among elite troops than conventional forces.
Perspective: In 2007, more than 1,000 U.S. troops were killed at the height of the war in Iraq and Afghanistan.
Go deeper: BuzzFeed's Vera Bergengruen's piece.
Go deeper