U.S. cuts $285 million from UN funding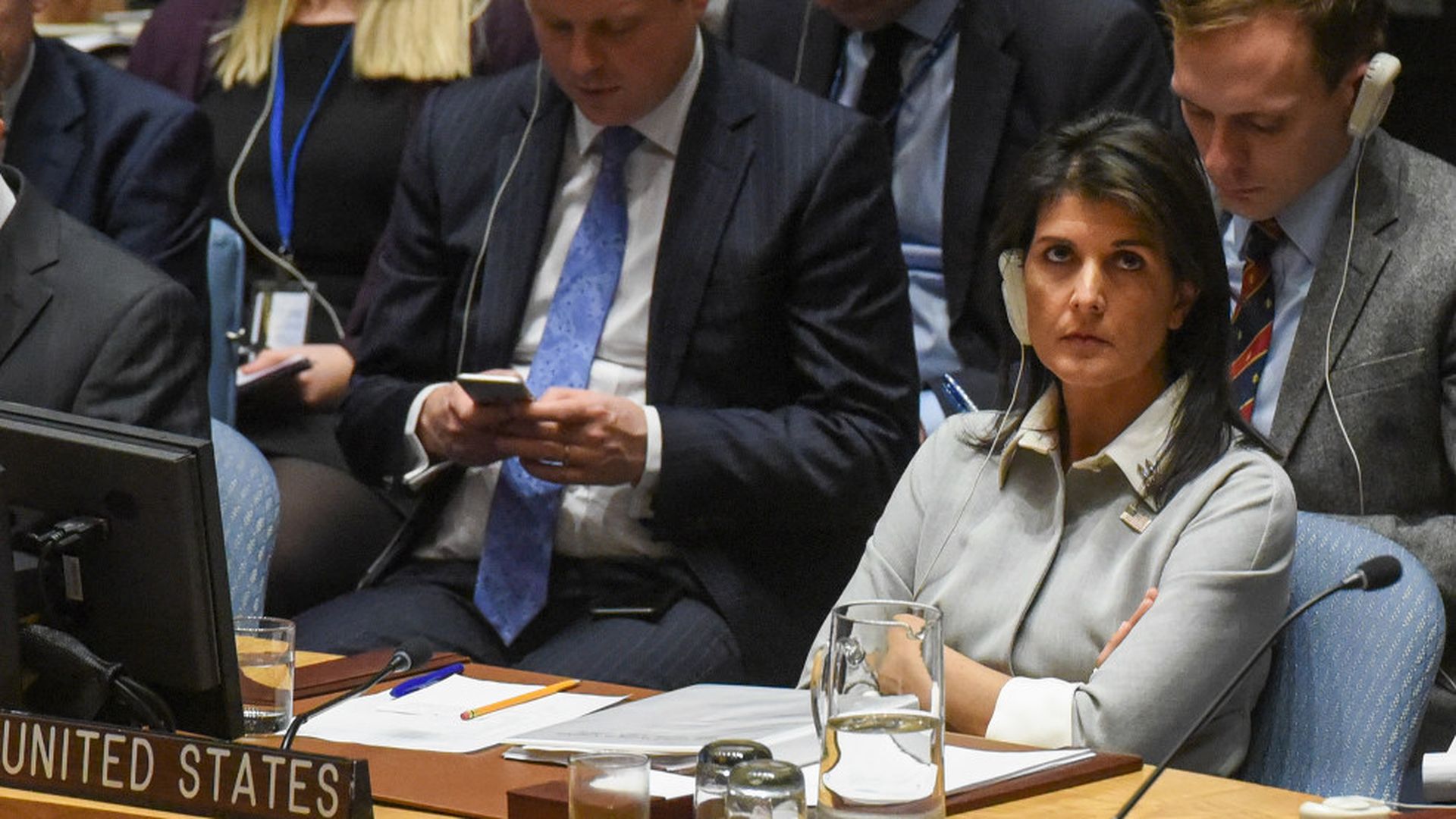 The United States negotiated a $285 million reduction in its funding to the United Nations as part of the international body's 2018–2019 budget, per the U.S. mission to the UN. "We will no longer let the generosity of the American people be taken advantage of or remain unchecked," U.S. ambassador to the UN Nikki Haley said.
Worth noting: Haley threatened to pull U.S. funding from the UN after the General Assembly voted against President Trump's decision to recognize Israel as Jerusalem's capital Thursday. "The United States will remember this day in which it was singled out in this assembly," she said. "We will remember it when, once again, we are called up to make the world's largest contribution."
Go deeper