Trump's Christmas Eve call to U.S. troops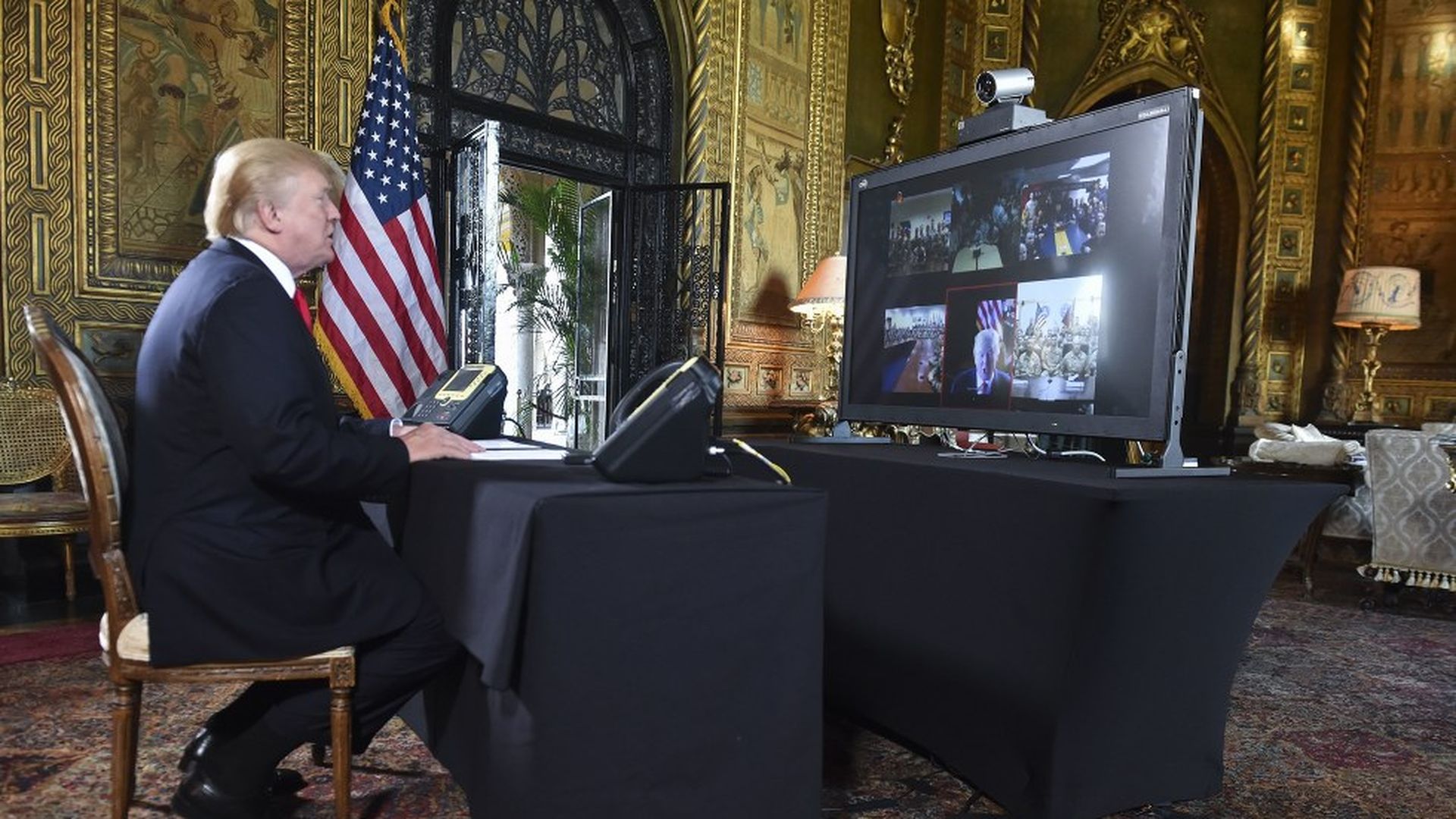 Trump video-called U.S. troops stationed abroad Sunday to thank them for their efforts to "defend all of our families, our freedoms, and our pride," noting he thinks military families are "always underappreciated," per the AP.
Trump took questions from service members without press present. The AP reports the president spoke with members of the Army, Navy, Air Force, Marine Corps, and Coast Guard in Qatar, Kuwait, the Strait of Hormuz, and Guantanamo Bay.
Go deeper