Trump tweets support for Iran protestors: "The world is watching"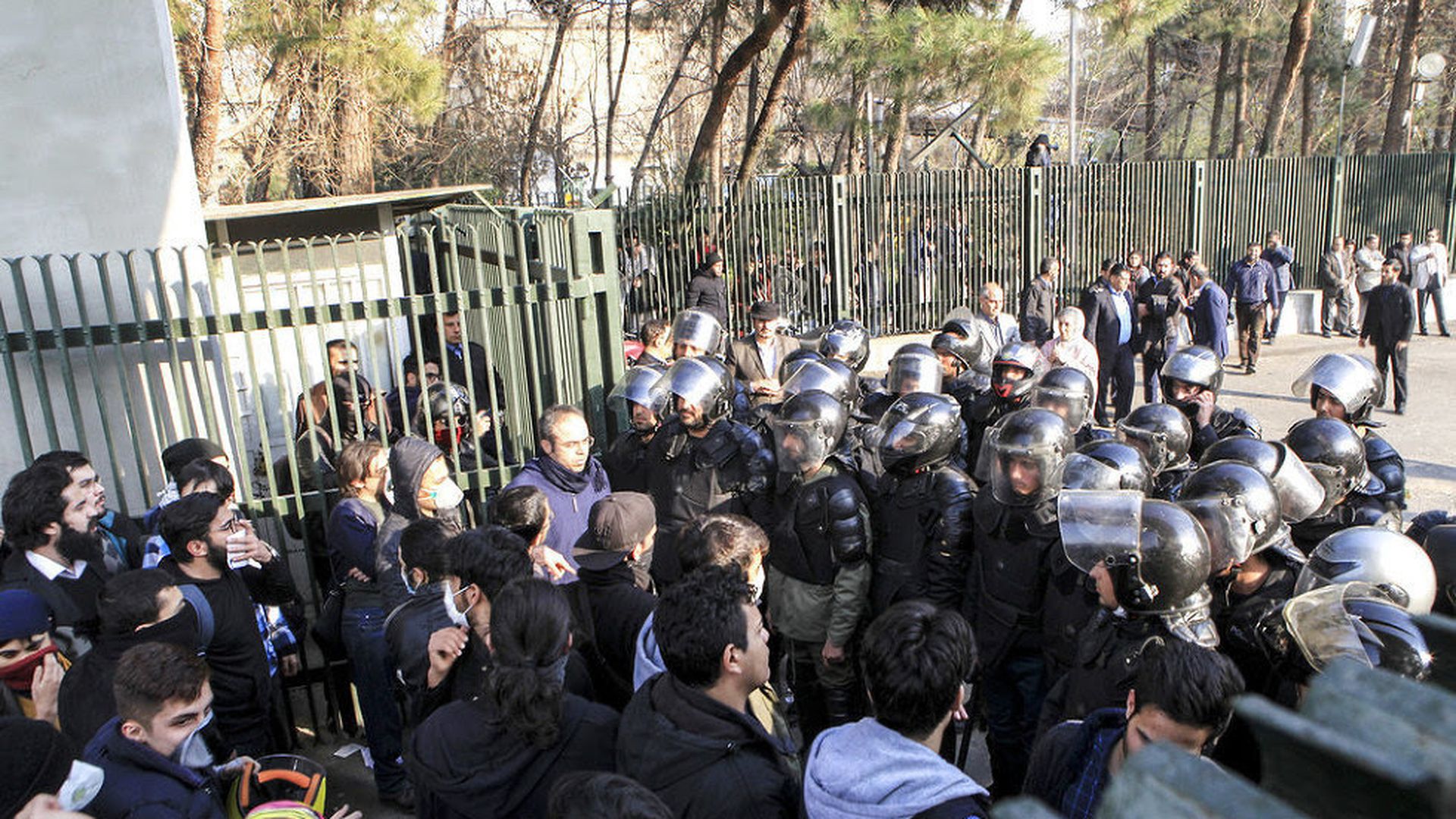 President Trump repeatedly tweeted support for the Iranian demonstrators:
"Many reports of peaceful protests by Iranian citizens fed up with regime's corruption & its squandering of the nation's wealth to fund terrorism abroad. Iranian govt should respect their people's rights, including right to express themselves. The world is watching! #IranProtests."
"Big protests in Iran. The people are finally getting wise as to how their money and wealth is being stolen and squandered on terrorism. Looks like they will not take it any longer. The USA is watching very closely for human rights violations!"
"The entire world understands that the good people of Iran want change, and, other than the vast military power of the United States, that Iran's people are what their leaders fear the most."
"Oppressive regimes cannot endure forever, and the day will come when the Iranian people will face a choice."
Vice President Pence (@VP) joined him: "@POTUS & I stand w/ peaceful protestors in Iran who are speaking out for freedom & we condemn the arrests of innocents. The time has come for the regime in Tehran to end terrorist activities, corruption, & their disregard for human rights. #IranProtests."
Go deeper