Trump speaks with children about tracking Santa Claus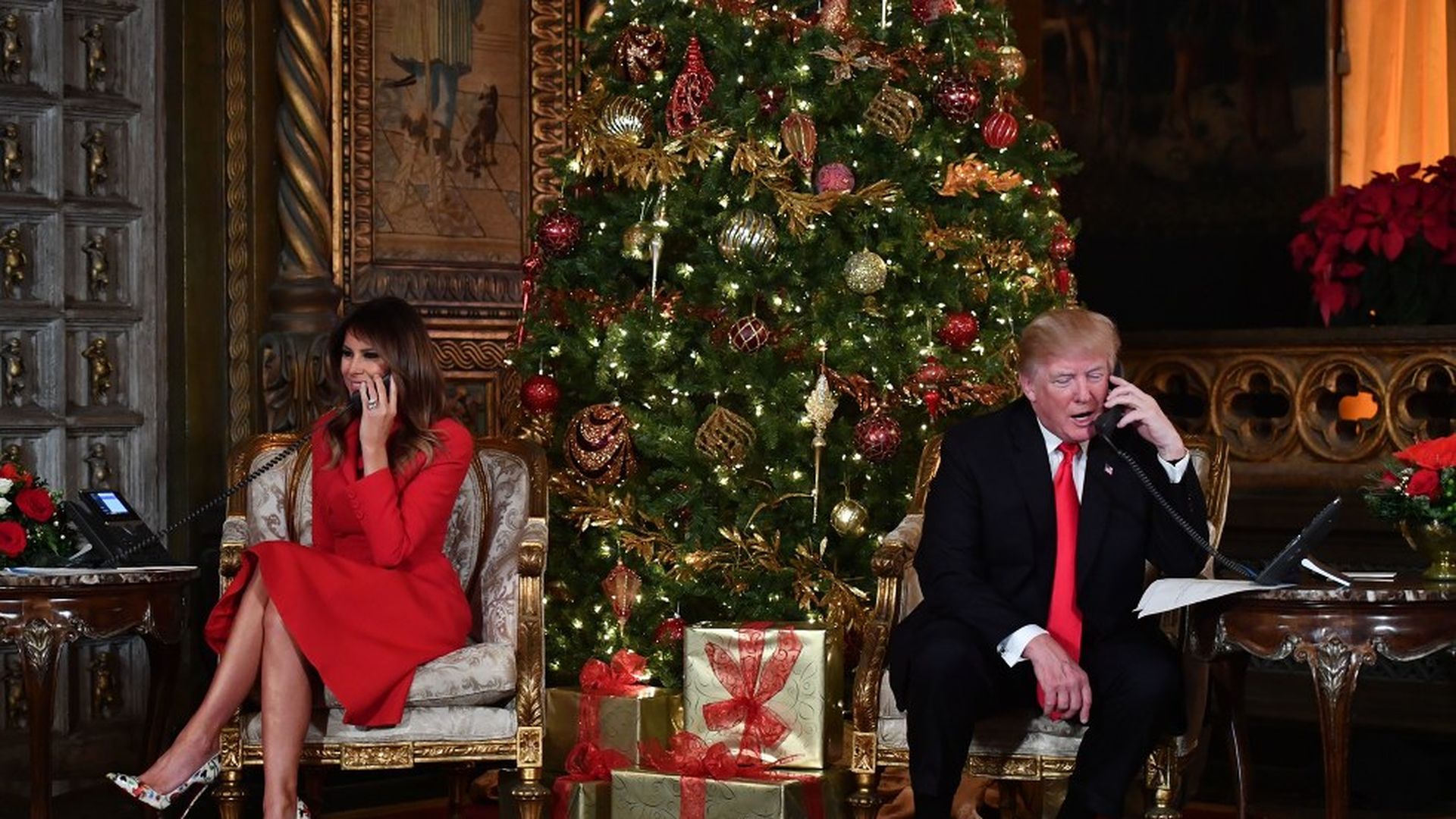 Along with Melania Trump, President Donald Trump took calls from children asking for updates about Santa Claus' travels today through the North American Aerospace Defense Command (NORAD) Tracks Santa program. NORAD has been tracking Santa's annual trip for more than 6 decades.
The children were patched in randomly and did not know beforehand they would be speaking with Trump, per The Hill.
Go deeper: How NORAD started tracking Santa via NPR ... Track Santa with NORAD (at about 5pm Santa was reportedly headed towards Warsaw, Poland)
Go deeper