Trump regulations will multiply effects of repealing ACA mandate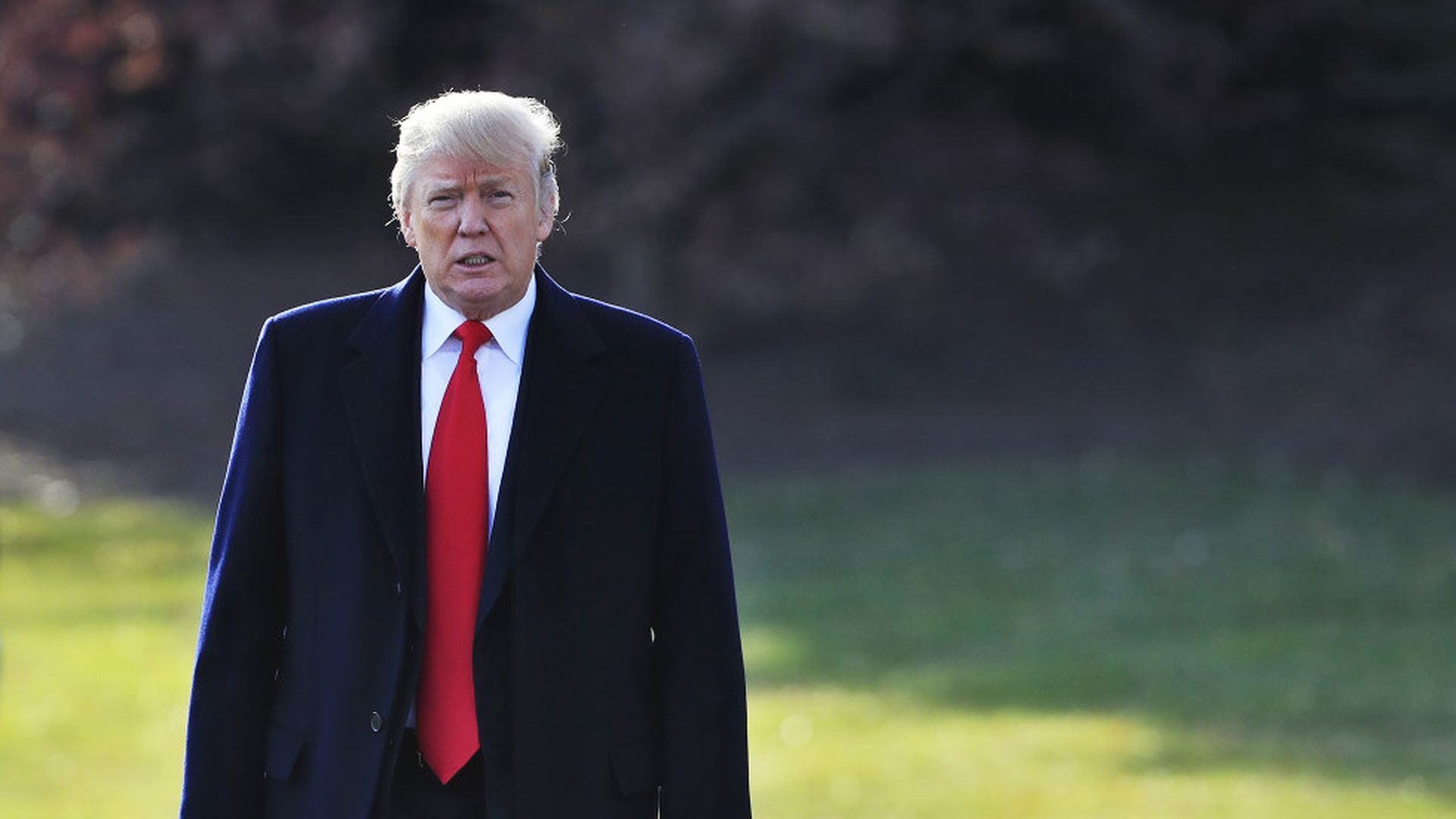 The Trump administration is expected to release regulations as soon as today that will expand access to inexpensive, relatively skimpy short-term health plans — a move that could further destabilize the Affordable Care Act's insurance markets, even on top of the pending repeal of the individual mandate.
Yes, but: Short-term health plans don't offer protections to people with pre-existing conditions, and therefore could pull healthy people out of the risk pool for ACA coverage. But short-term plans would likely be a bigger deal if the individual mandate was stronger — short-term plans can only pull healthy people out of the market if they're in the market to begin with.
The upcoming regulations will implement Trump's executive order on health care. They'll likely help small businesses form association health plans and relax rules surrounding employer health reimbursement arrangements. But expanding access to short-term plans is seen as the main event.
The details: Right now, consumers can only keep a short-term plan for three months. The new rule is expected to extend that to a year.
These plans don't have to abide by the ACA's protections for people with pre-existing conditions, and they often don't cover a comprehensive set of benefits. That means they're really only attractive to healthy people.
But the stability of the ACA's exchanges depends on healthy people being enrolled there.
"The expansion of loosely regulated short-term insurance policies really magnifies the effect of repealing the individual mandate penalty," said Larry Levitt of the Kaiser Family Foundation.
What they're saying:
Topher Spiro of the Center for American Progress: "The markets will become segmented and premiums will spike for people with pre-existing conditions who need ACA-compliant plans."
Tim Jost, professor emeritus of Washington and Lee law school: "The exchanges will essentially become a home for consumers for qualify for premium tax credits and a high-risk pool for everyone else, and a very uncomfortable place for insurers to be. The number of uninsured will shoot up, as will the uncompensated care burden for hospitals."
America's Health Insurance Plans, along with other industry groups: "We are concerned that this could create or expand alternative, parallel markets for health coverage, which would lead to higher premiums for consumers, particularly those with pre-existing conditions. Further, these actions destabilize the health insurance markets. "
The other side: "Providing more flexibility to short-term health plans could segment the market, but again, I think the behavior is already playing itself out such that people are already gravitating towards these plans, or no coverage at all," says Chris Condeluci, a former GOP Finance Committee aide.
The bottom line: This is consistent with everything else that's happened under Republican control: The GOP is steadily nudging ACA marketplaces toward becoming a government-funded program for low-income people — and unaffordable for everyone else.
Go deeper