Trump just fired the entire White House HIV/AIDS council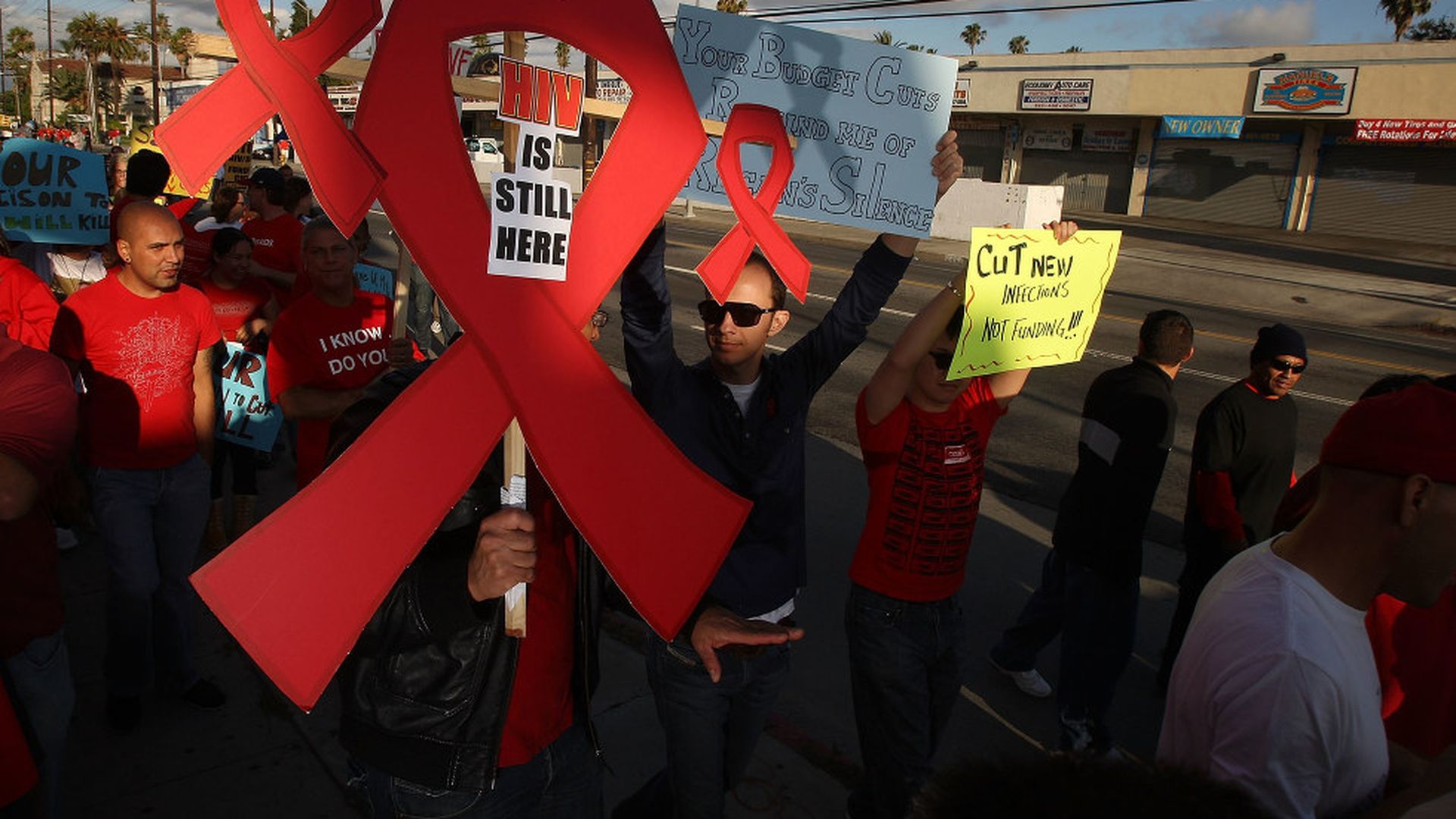 There is currently no Presidential Advisory Council on HIV/AIDS as President Trump fired the last 16 members on Wednesday, the Daily Beast reports. Six other members had resigned in June.
A grain of salt: Trump had renewed the council's brief through next year and PACHA advisor Gabriel Maldonado told the WashingtonBlade, "Like any administration, they want their own people there. Many of us were Obama appointees. I was an Obama appointee and my term was continuing until 2018."
Reaction: Scott Schoettes, a former PACHA member who resigned in June, tweeted: "Remaining #HIV/AIDS council members booted by @realDonaldTrump. No respect for their service. Dangerous that #Trump and Co. (Pence esp.) are eliminating few remaining people willing to push back against harmful policies, like abstinence-only sex ed. #WeObject #PACHA6 #Resist"
Go deeper