Trump has spent 1/3 of his time in office at his own properties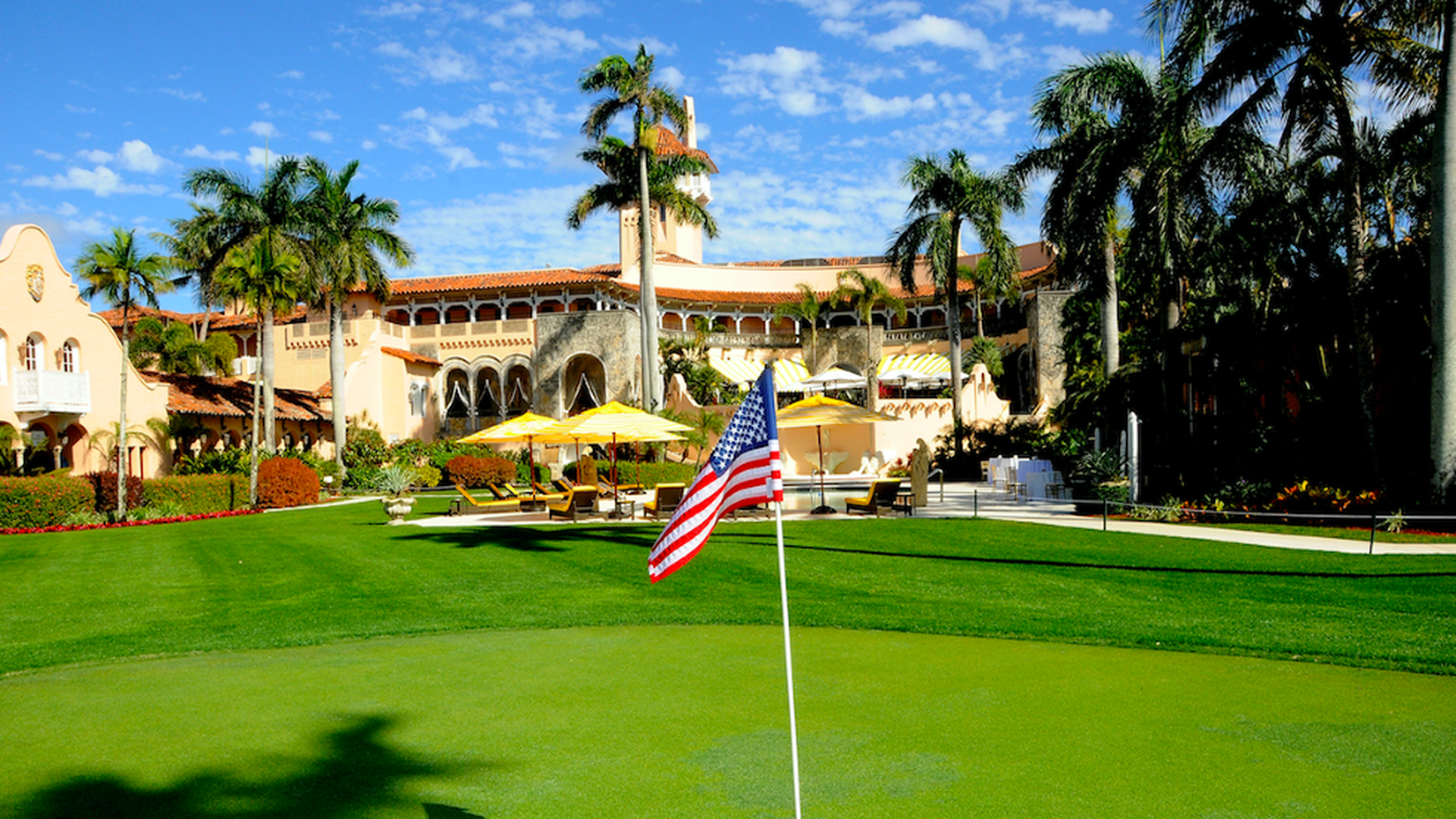 President Trump has spent a third of his days in office at Trump Organization properties around the country, per a Wall Street Journal analysis, including about 40 days each at Mar-a-Lago — his Palm Beach resort — and Bedminster — his New Jersey golf course. When in Washington, the president spent nearly two dozen days golfing at the Trump-owned course in Potomac Falls, Virginia.
The numbers, according to the Journal: In total, Trump spent over 100 days at one of his properties since he took the office of president. His flights to Mar-a-Lago alone have cost the government $6 million this year, not including Secret Service and Coast Guard protection at the resort. For context, the Obama family's travel — both flights and Secret Service protection — cost the government about $97 million over eight years, which is about $1 million a month.
Go deeper