Trump campaign emails out "Fake News Trophy" candidates
Per an email from the "Trump Make America Great Again Committee," a joint project between the RNC and the Trump presidential campaign:
"At President Trump's request, we are holding a contest to name the 2017 KING of Fake News. And we want to hear from you."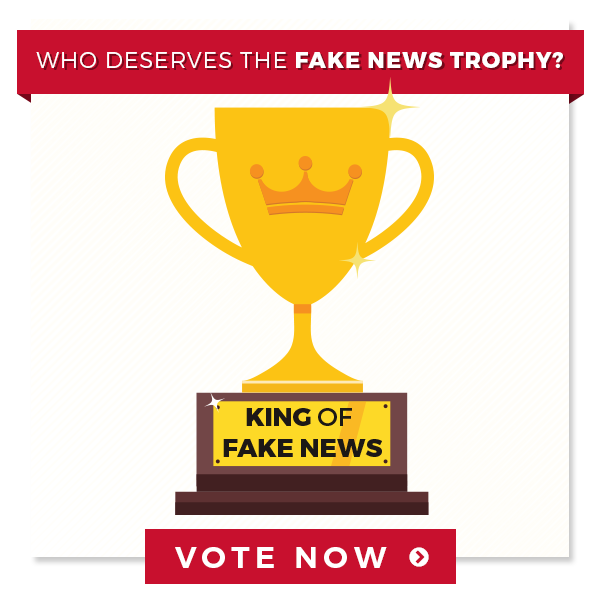 Their suggested list:
The ABC News story incorrectly claiming Trump ordered Michael Flynn to contact Russian officials while a candidate. He actually did this as president-elect. ABC has since corrected the story
The CNN story claiming Trump and Trump Jr. were given access to WikiLeaks documents. This was actually publicly available information, and CNN has corrected the story.
TIME reporting that a bust of Martin Luther King, Jr. was removed from the Oval Office by Trump. TIME corrected that story, and the reporter apologized.
Go deeper