Trump administration slaps new sanctions on Iran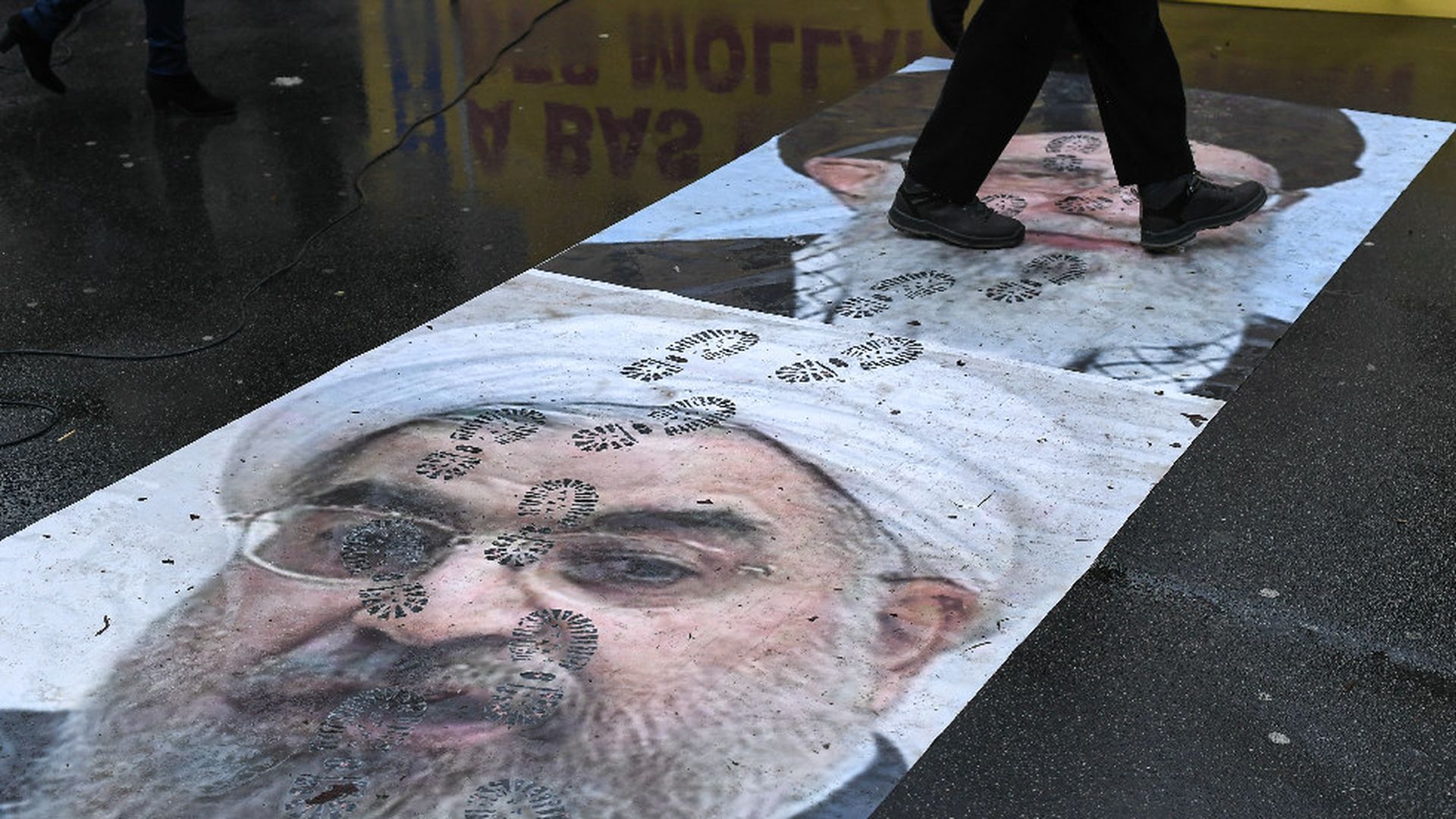 The U.S. Treasury Department announced today it's placing new sanctions against five Iranian entities over ties to the country's ballistic missile program and said that "additional sanctions targeting human rights abuses would be forthcoming."
Why it matters: The timing. In less than two weeks Trump will have to decide whether to waive economic sanctions as they relate to the the 2015 nuclear deal, which eased the sanctions in exchange for Iran backing off its nuclear weapons aspirations. Trump will also have to decide whether to re-certify the deal.
Go deeper: The move also comes amid Iranian citizens' backlash and protests against the government.
Go deeper