Top Dem: Silicon Valley plans to copy the Russia playbook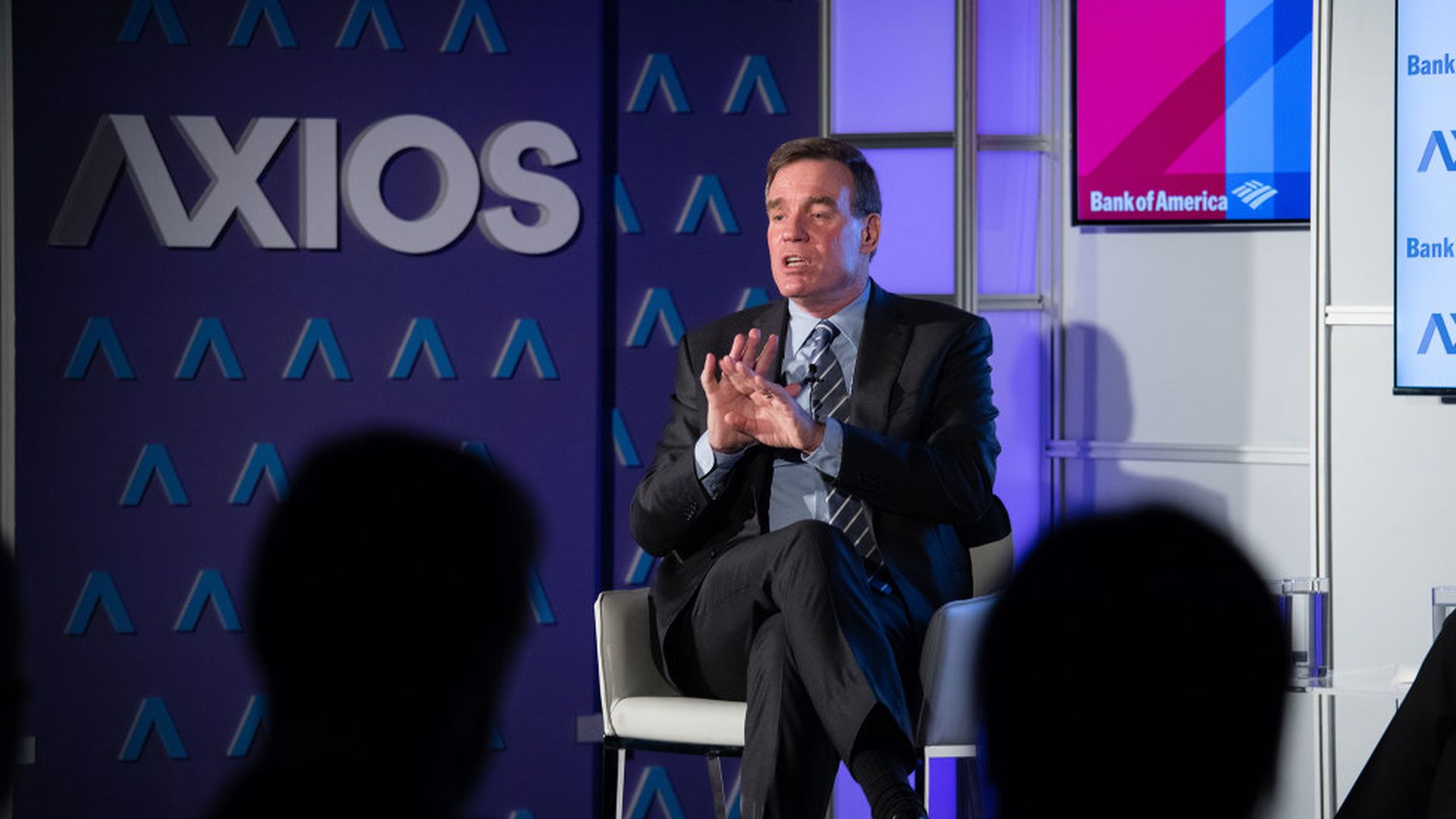 Sen. Mark Warner (D-Virginia) told Mike Allen at an Axios event on Thursday that he thinks that tech companies like Facebook, Twitter, Google and Youtube were too slow in recognizing the interference of Russian hackers during the elections and that Facebook still hasn't fully exposed Russian activities on their platform.
Key quote: "I've been told about companies and individuals in the Valley that are basically going to copy the Russian playbook … and are going to start making American-based firms for corporate warfare using these exact tools." He added that he thinks conflict in the 21st century will be less about guns, bombs and rockets, and more about cyber attacks.
Go deeper