The number of Yemenis with cholera has reached 1 million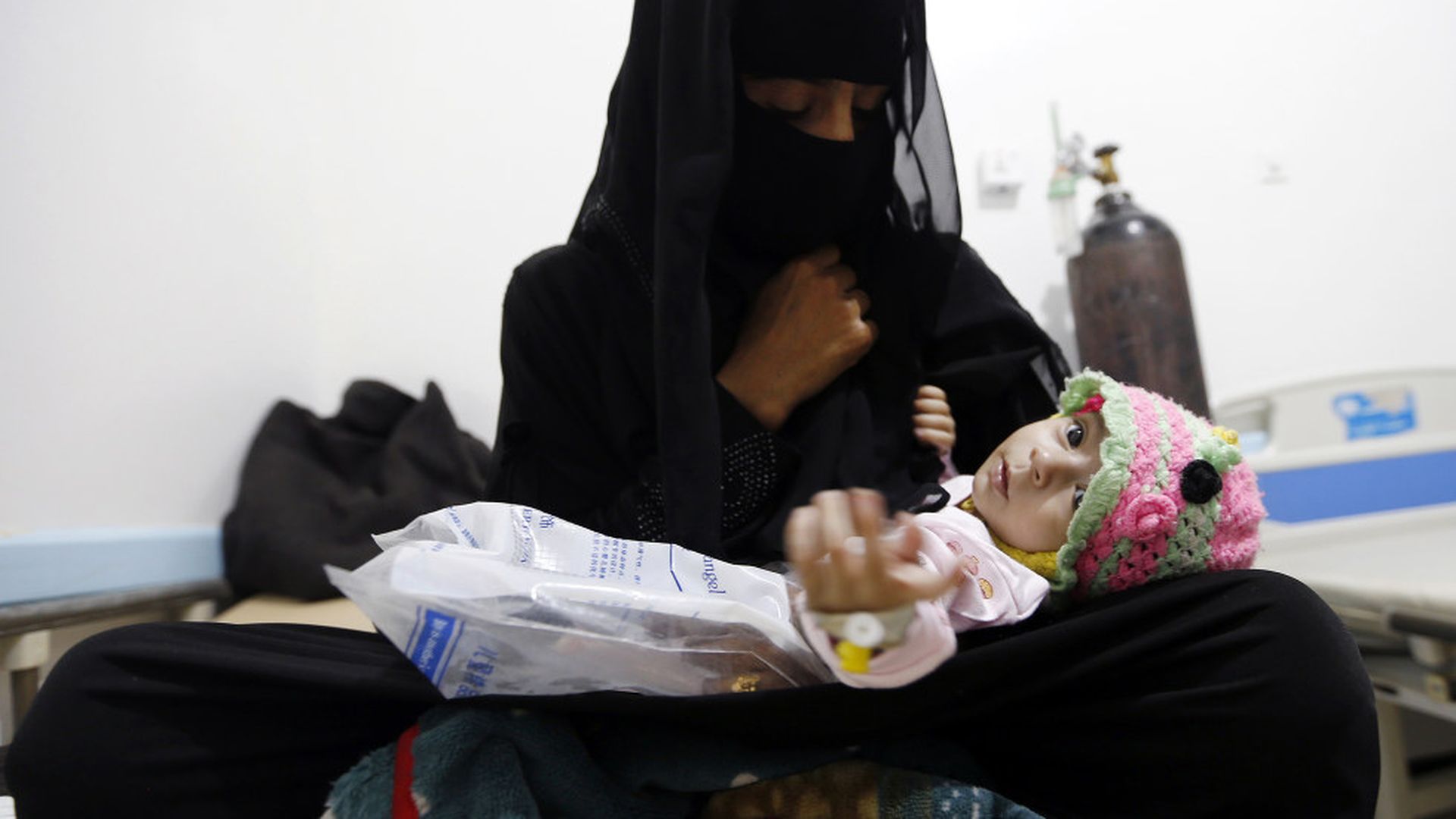 The International Committee of the Red Cross confirmed Thursday that the cases of cholera in Yemen have reached 1 million. In four months, more than 2,000 have died from the disease, and it is now the largest cholera outbreak in history, the Washington Post reports.
Why it matters: The crisis in Yemen — a country engaged in civil war — has largely been ignored, and Yemen's citizens are dying in devastating numbers from disease, famine and war.
Go deeper