The new world order is here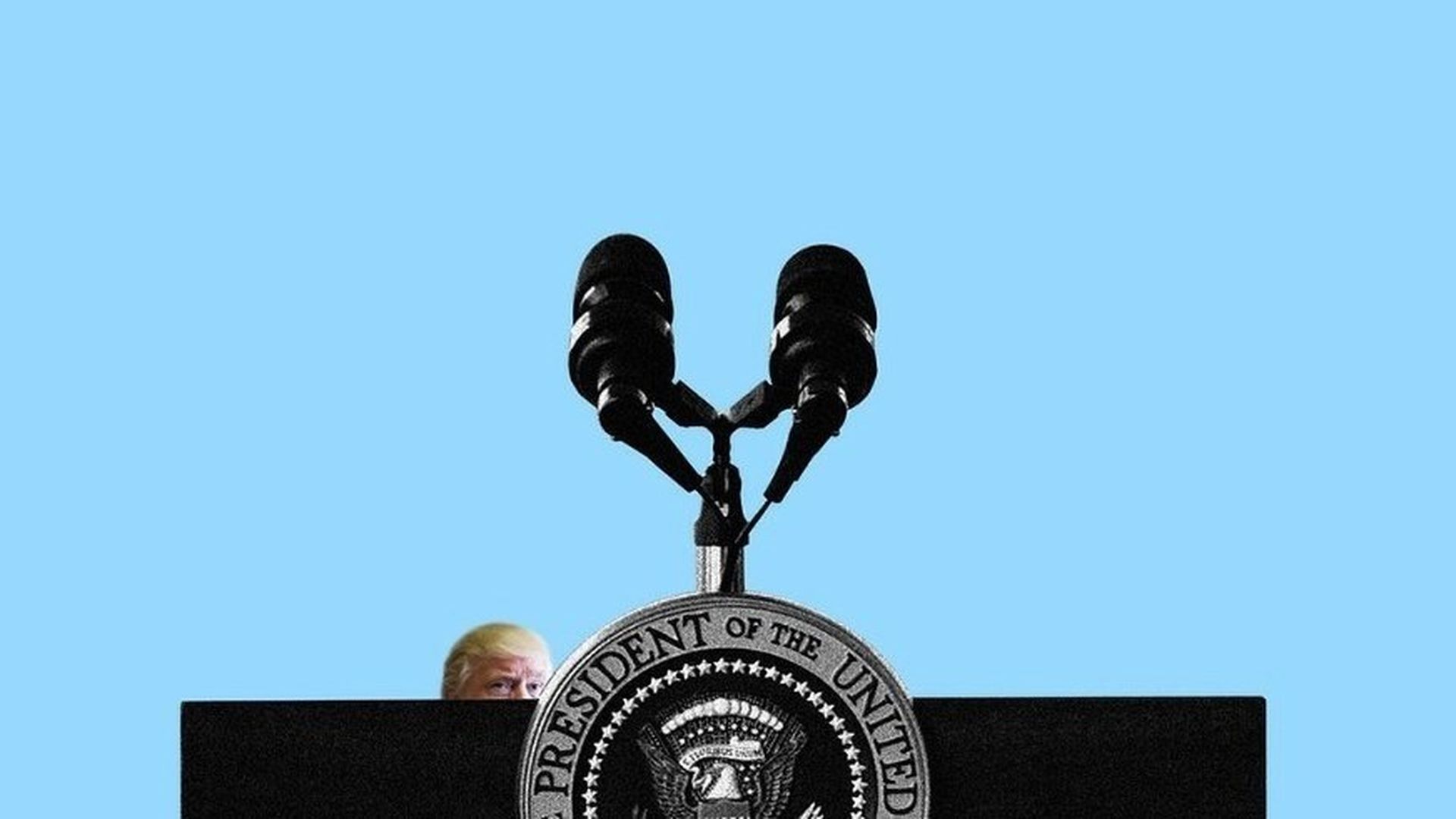 A new world order is unfolding — one no longer clearly dominated by America and its values.
That might seem hyperbolic, but it's not. The world is pulsing with several currents that put the America-dominated order at risk and on the decline. Ian Bremmer — founder and president of Eurasia Group, and one of the smartest analysts of global trends — calls this a "geopolitical recession."
The causes:
China eagerly and systematically asserting itself as a global force with trade deals, investment and posturing. The nation, despite all its flaws, is rising.Trump abandoning the Trans-Pacific Partnership, the multinational trade deal, gave China huge political and economic openings in its neighborhood.
Trump eagerly and systematically shaking up U.S. engagement overseas, and attacking the U.N. and other institutions that helped hold together a post-World War II world.Bremmer: "To the extent that Trump has had any impact on the global stage, by far the most important of those impacts is the opportunity he's provided for the Chinese president."
Germany, France and Britain, hammered by surging populism similar to the disruption that hit U.S. politics, are increasingly looking inward, and away from a unified European voice. Europe's influence is on a clear decline.
While Trump sucks up a lot of attention and blame, a lot of this change was set in motion before he arrived. The combo of social media + identity politics + fake news has resulted in less legitimacy for most, if not all, Western governments.
L.A. Times correspondents interviewed leaders, diplomats and scholars around the globe, and found other powers eager to fill the void as the U.S. retreats:
"On a range of policy issues, Trump has taken positions that disqualified the United States from the debate or rendered it irrelevant."
"China has now assumed the mantle of fighting climate change, a global crusade that the United States once led."
"Russia has taken over Syrian peace talks, also once the purview of the American administration."
"France and Germany are often now the countries that fellow members of NATO look to."
Bremmer on why this matters: "We are facing at least a period of five or 10 years where there is going to be a profound absence of global leadership, and that's going to lead to a lot more conflict."
Counterpoint: Trump is showing moral leadership and speaking out against the theocratic regime in Iran — something Obama avoided doing in his determined pursuit of a nuclear deal. But the world is fractured on this issue. The Europeans are not with us.
Be smart: For all the chaos and catastrophe of this epic year, the national and global economies are in a rare synchronized recovery, and the world hasn't faced the kind of transcendent crisis it could next year: a Middle East conflagration, a terrorist spectacular, or a hot confrontation on the Korean Peninsula or in the South China Sea.
It'll only be in time of emergency that we'll see the trust cost of "America first," as well as the tectonic trends that fueled Trump's rise and have accelerated the sidelining of the stabilizing institutions he taunts and shuns.
Sign up for Axios newsletters to get our smart brevity delivered to your inbox every morning.
Go deeper