The most expensive house in America is for sale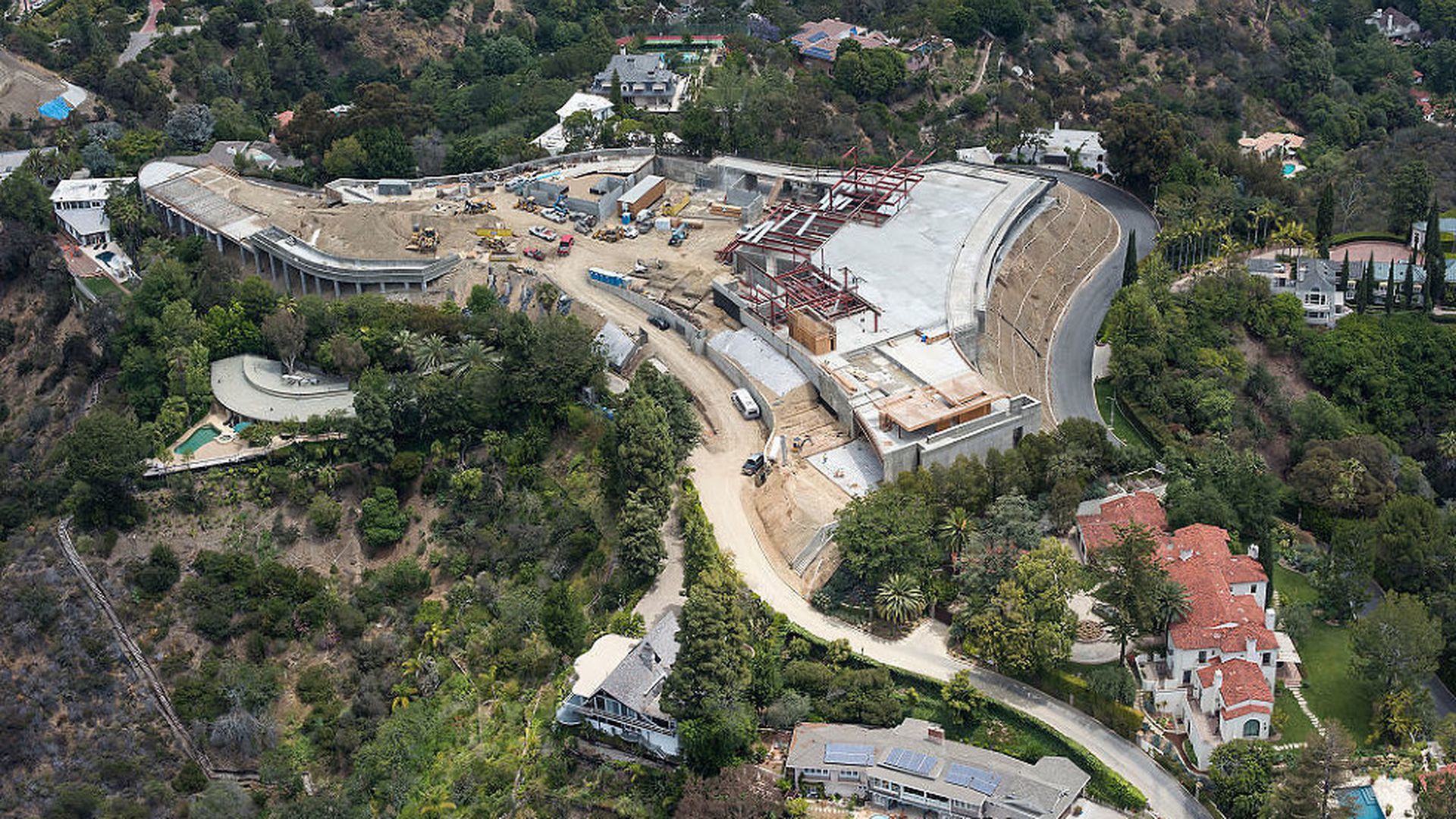 N.Y. Times Sunday Styles takes us inside "The Most Expensive House in America" — and it's available!
"One man [producer-turned developer Nile Niami] is building a house so enormous, and so absurdly lavish, that it may be the ultimate symbol of our age of thirst, excess and inequality. Asking price? $500 million."
"This New Gilded Age has found an epicenter in Los Angeles, particularly where Bel-Air, Beverly Hills and Holmby Hills converge. Real estate agents call it the Platinum Triangle."
"In 2012, Mr. Niami paid $28 million for the hilltop lot ... The One, as he has branded it, will officially hit the market when it is completed in mid-2018."
"The list price is nearly five times the price of the most expensive home ever to sell in Los Angeles — that's a tie between the Playboy Mansion, which sold in 2016, and a speculatively built home in Holmby Hills that sold for $100 million last year."
"The most expensive home sale to date in America is a $137 million spread in New York, in the Hamptons, and $300 million is believed to be the price of the most expensive home ever sold in the world" — a Saudi-bought chateau near Versailles, France.
Go deeper