The making of a Big Tech reckoning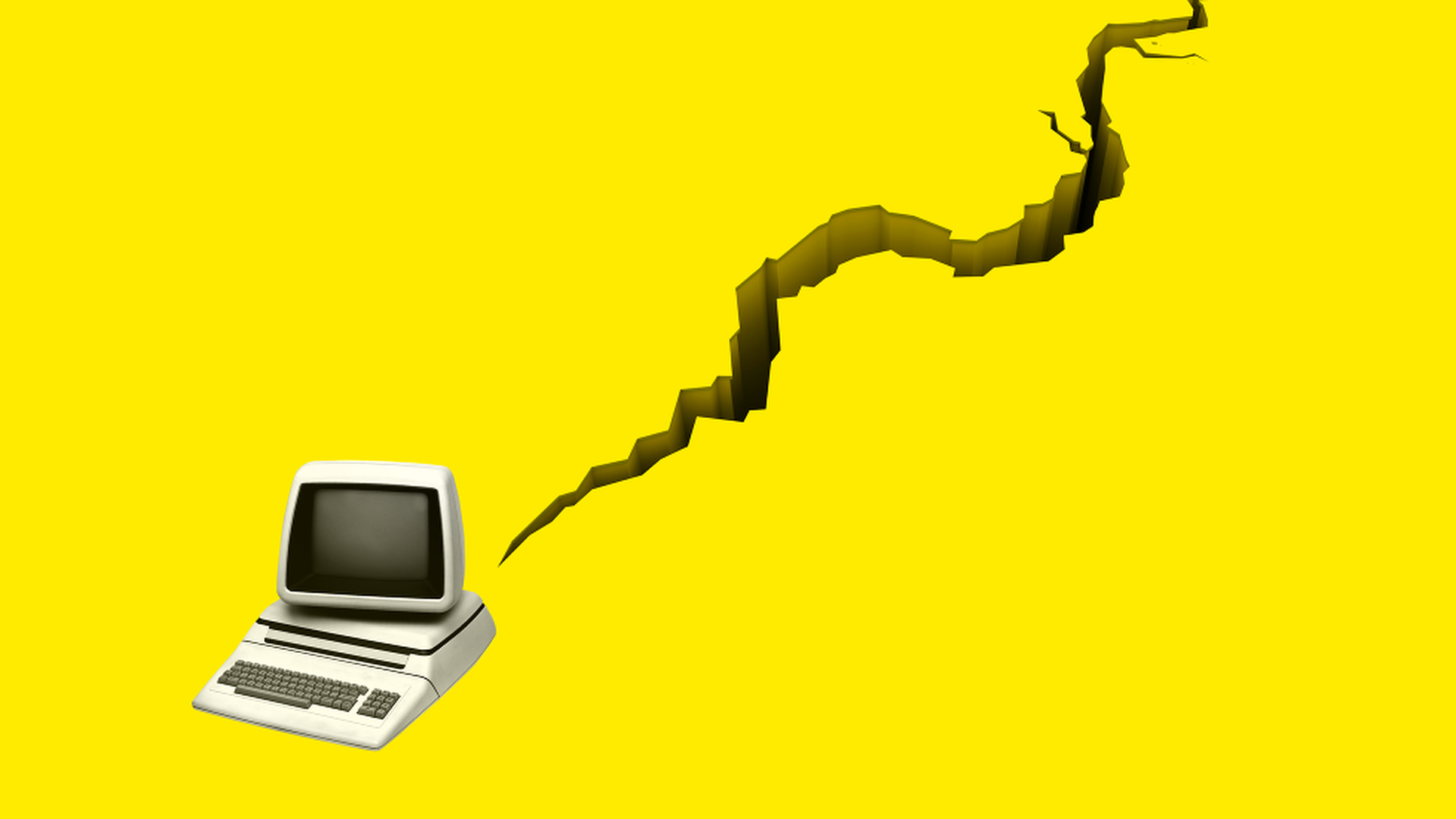 Some on Capitol Hill are exploring the idea that companies like Facebook and Google have designed products with the intention of getting and keeping consumers addicted to the feeling of getting likes, comments, shares, and hearts. Last month a staffer in Sen. Mark Warner's office organized a briefing featuring Tristan Harris, the former Google Design Ethicist who argues that tech companies unethically manipulated their users, and academic Zeynep Tufekci, who is a prominent critic of Silicon Valley.
Why it matters: Policymakers no longer assume that Silicon Valley is acting in the best interests of their users, or society at large. But the real reckoning would come if that skepticism spreads to their hundreds of millions of users.
Buzz:
That briefing, organized by Warner aides, was attended by Democratic staffers for progressive and more centrist members, according to multiple sources with direct knowledge of the meeting.
"Drawing on behavioral psychology research, many technology platforms actively condition user behavior, designing (and refining) products to be intentionally habit-forming," said an invite obtained by Axios. "But these developments also raise important questions related to consumer protection, fake news/misinformation, antitrust/competition, and privacy." Warner's office declined to comment.
Other pressures: The industry will be forced to engage even more in Washington. "Look, they're among the biggest, most profitable companies on the planet, and so it's just not realistic to have zero interaction with the government," said Sen. Brian Schatz, a Democrat.
If successful, the government's case against AT&T's proposed purchase of Time Warner could set a new precedent for blocking vertical mergers, which would complicate deals for tech companies looking to grow even larger through acquisitions.
Congressional probes into how Google, Facebook and Twitter were manipulated by Russian operatives to influence the election will drag into next year. "Our committee's maintained [a] bipartisan approach, we've had some bumps, but we are still proceeding ahead, we've got a number of witnesses scheduled for January," Senate Intelligence Committee Vice Chairman Mark Warner (D-Va.) said at an Axios event last week.
Proponents of an anti-trafficking bill that would weaken Google and Facebook's liability shield for user-generated content aren't letting up, despite a setback in the House this month.
Regulators and lawmakers are looking into tightening disclosure rules for digital ads as the 2018 midterms get underway.
Net neutrality is going to court. Again.
Across the pond: There's the possibility that fights in Europe will spread to the United States.
Regulators in Germany recently filed preliminary findings that Facebook is unfairly using its position as the top social network to collect massive amounts of data.
Starting in May, tech companies will have to comply with a new set of rigorous privacy regulations — the EU's General Data Privacy Regulation — that U.S. regulators are keeping an eye on.
Real talk: Skepticism of tech has yet to yield concrete policy changes. "I think emotion has raced out far ahead of analysis and there's this strong intuitive sense that these companies are too big," said Franklin Foer, author of a book critiquing large tech companies. "But a lot of the policy thinking that is necessary to actually apply some sort of solution hasn't yet been hatched."
He adding that "there's only so long that you can sustain an emotional critique without having some policy prescription that everyone can rally around."
Consumers still largely view the big tech companies favorably. According to an Axios/SurveyMonkey poll conducted this fall, 52% percent of Americans view Google very favorably and 48% hold very favorable views of Amazon. Even Facebook — which has had a bruising year — is rated favorably by half of Americans.
"Most Americans, they're too busy getting up, going to work, and obeying the law, and paying their taxes and trying to teach their kids morals and earning a living," said Sen. John Kennedy, a Republican, who aggressively questioned Facebook's top lawyer during a recent hearing on Russian election interference. "But I hear the issue more and more."
What to watch: Congressional Democrats have built tougher antitrust enforcement into their midterm platform and, on the other side of the aisle, Republican Missouri Attorney General Josh Hawley is conducting an investigation into Google as he runs for the state's Senate seat.
Go deeper