The GOP finally killed the ACA's individual mandate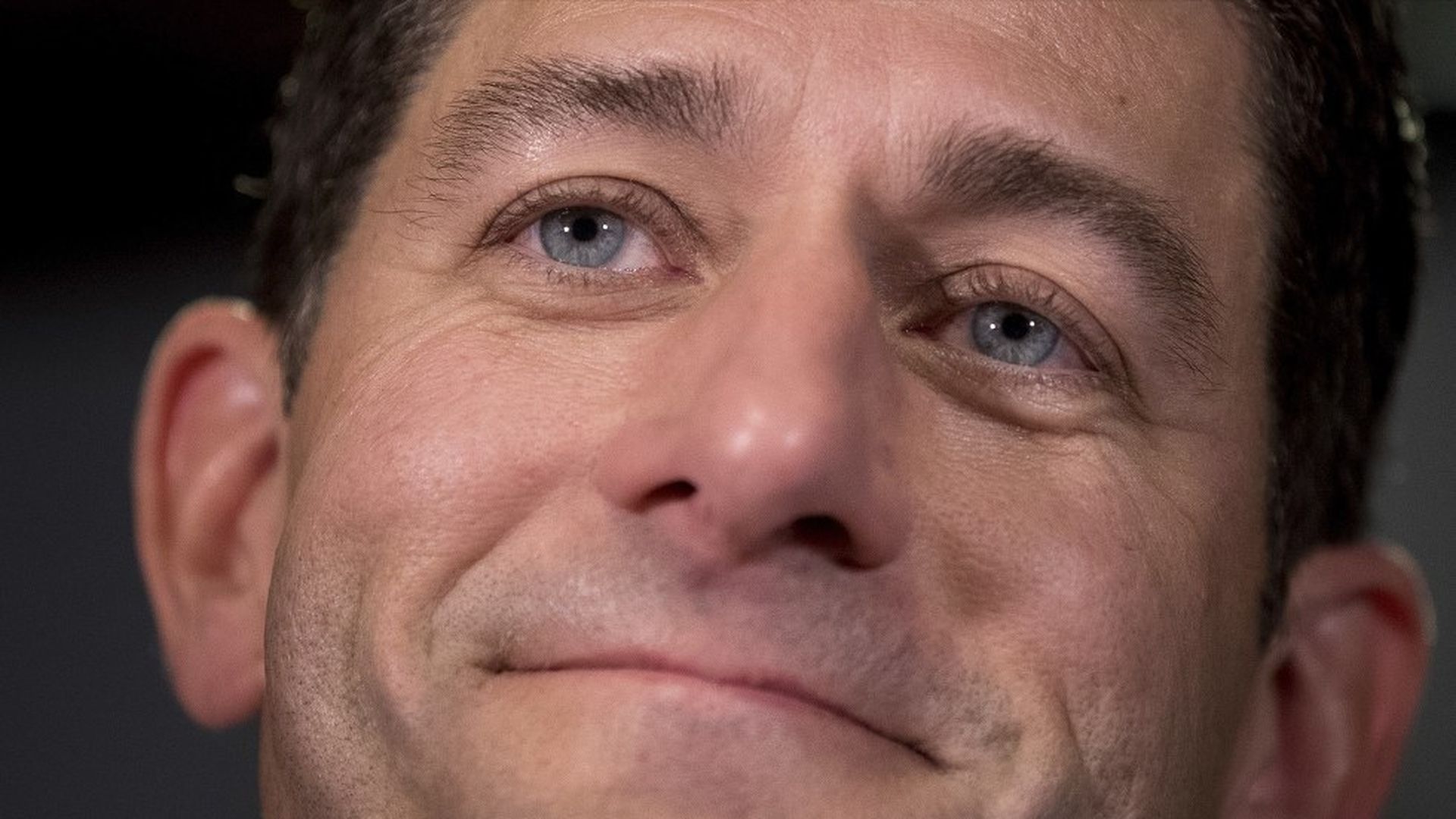 There were plenty of reasons to think the individual mandate was here to stay. It was a linchpin of Republicans' failed effort to defeat the Affordable Care Act in 2010. They couldn't persuade the Supreme Court to strike it down in 2012, or muster enough votes in that year's elections to do it themselves. They failed to repeal it once again in July. This July. Not even five months ago. And yet, here we are.
The bottom line: As important as the passage of Republicans' tax overhaul is for tax policy, and for President Trump's legislative agenda and Paul Ryan's legacy and everything else, this is at least as big a moment in the life of the ACA. After years upon years of dire warnings about what would happen to the ACA without an individual mandate, we're about to find out in a live experiment.
Yes, but: I asked some of the other people who have ridden out the entire individual-mandate saga whether they're as surprised as I am to see the coverage requirement actually about to vanish. They are mostly surprised Republicans haven't achieved more.
"I am in some ways surprised they didn't repeal the law," says former Rep. Henry Waxman, who helped write the House version of the ACA.
Conservative policy analyst Chris Jacobs sort of agrees with Waxman, though obviously by coming at it from the other side, noting Republicans' years of campaign promises to roll back the law's regulatory requirements.
"I know the [Mitt] Romney folks drafted a whole reconciliation bill in 2012," Jacobs says. "If this is all we get out of it? No."
"I don't think it's that big an accomplishment, because [the mandate] has always been unpopular," Jacobs says.
Go deeper