The drug companies that rang in 2018 with price hikes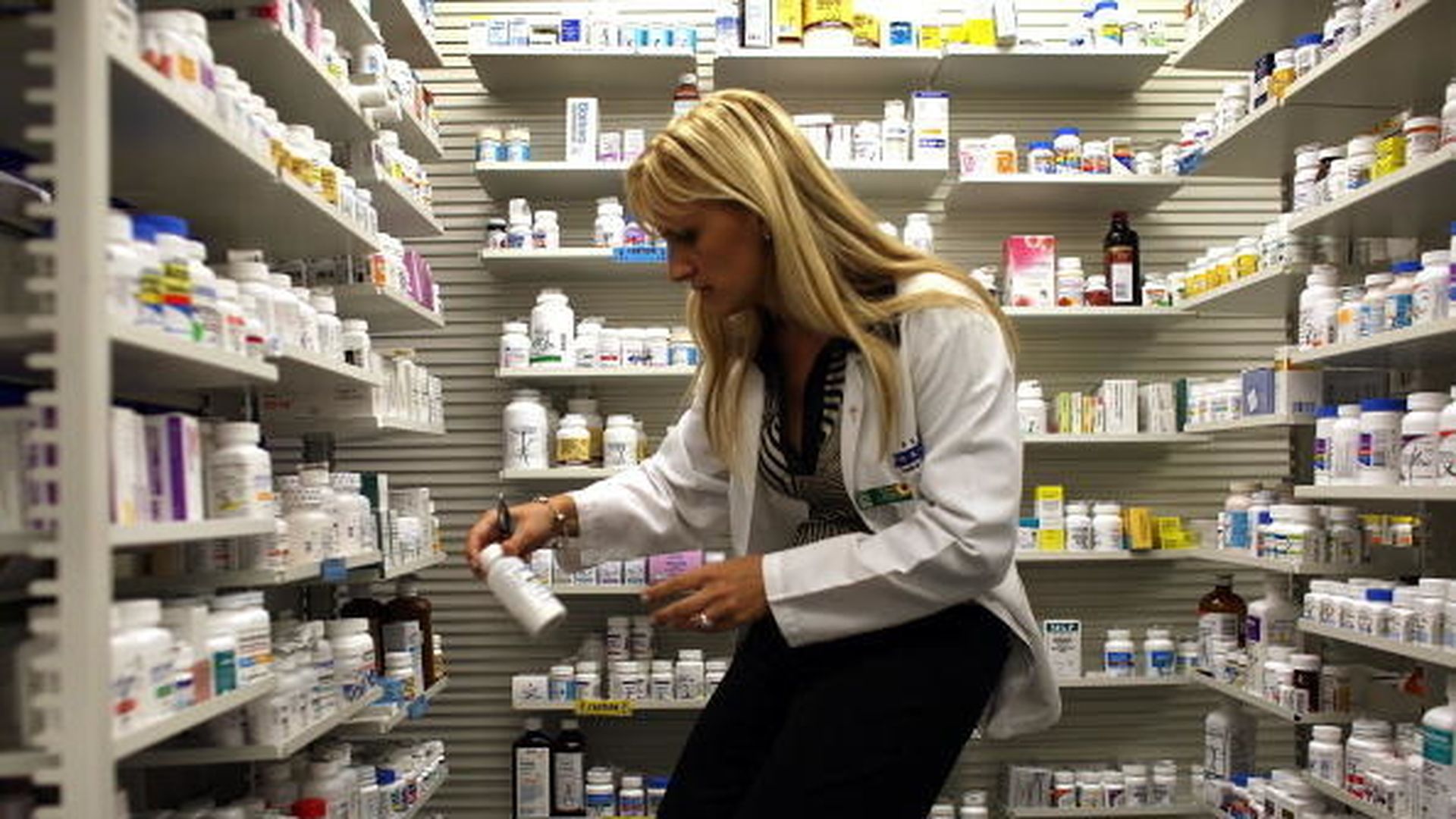 A handful of drug companies rang in 2018 with price hikes that easily surpass inflation but stay conspicuously below double digits. Investment banks Jefferies and Cowen highlighted some of the big ones (listed below the fold).
Get smart: Our reporting might sound like a broken record, but it's the truth: Despite public outcry, the pharmaceutical industry has no incentive to change its drug pricing tactics.
Some of the drug companies raising prices:
AbbVie's blockbuster Humira: 9.7%
Amgen's arthritis medicine Enbrel: 9.7%
Allergan's dry eye drug Restasis: 9.5%
Insys Therapeutics' opioid spray Subsys: 9.5%
Biogen's multiple sclerosis drug Tecfidera: 8%
But wait, there's more: Cowen conducted a survey of large drug purchasers, and most said drug prices will continue to rise. More than three-quarters of respondents also said there's almost no chance U.S. drug price controls will occur in the next three years.
Go deeper