Tax provision could bring lots of U.S. corporate cash from abroad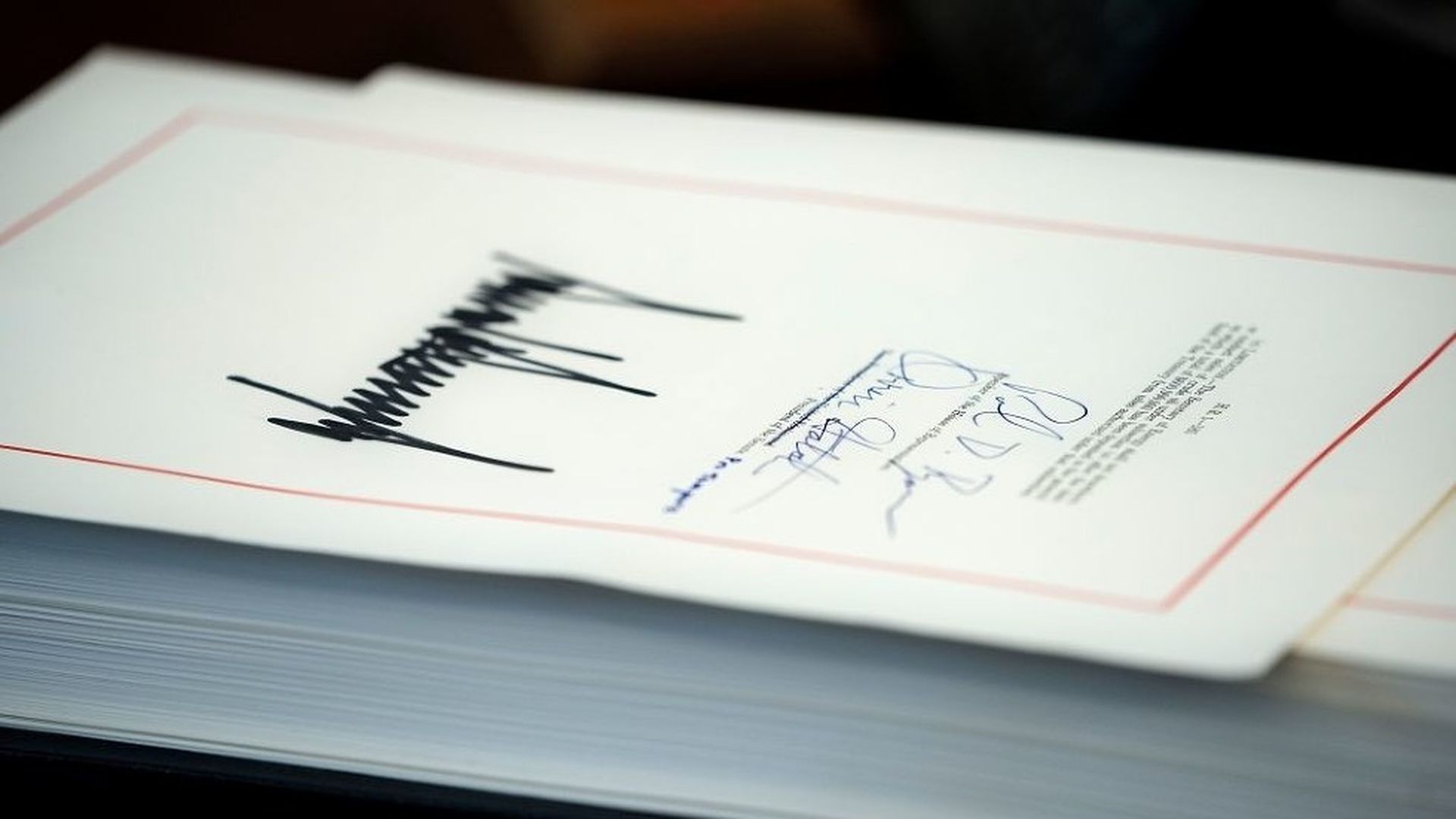 A provision of the new tax law could bring as much as $400 billion in corporate cash from overseas back into the United States, per the Wall Street Journal. That's because of the "repatriation" provision, which gives U.S. companies a one-time tax break to bring back overseas earnings and cash — meaning they'd have to sell foreign holdings and buy assets denominated in dollars.
The bottom line: "Bank of America Merrill Lynch, BNP Paribas and RBC Capital Markets all believe the dollar will start 2018 stronger, according to forecasts released in the last several weeks. Out of those banks, however, only analysts at RBC predict the currency will hold those gains into year-end."
Go deeper