South Korea proposes meeting with Kim regime to ease tensions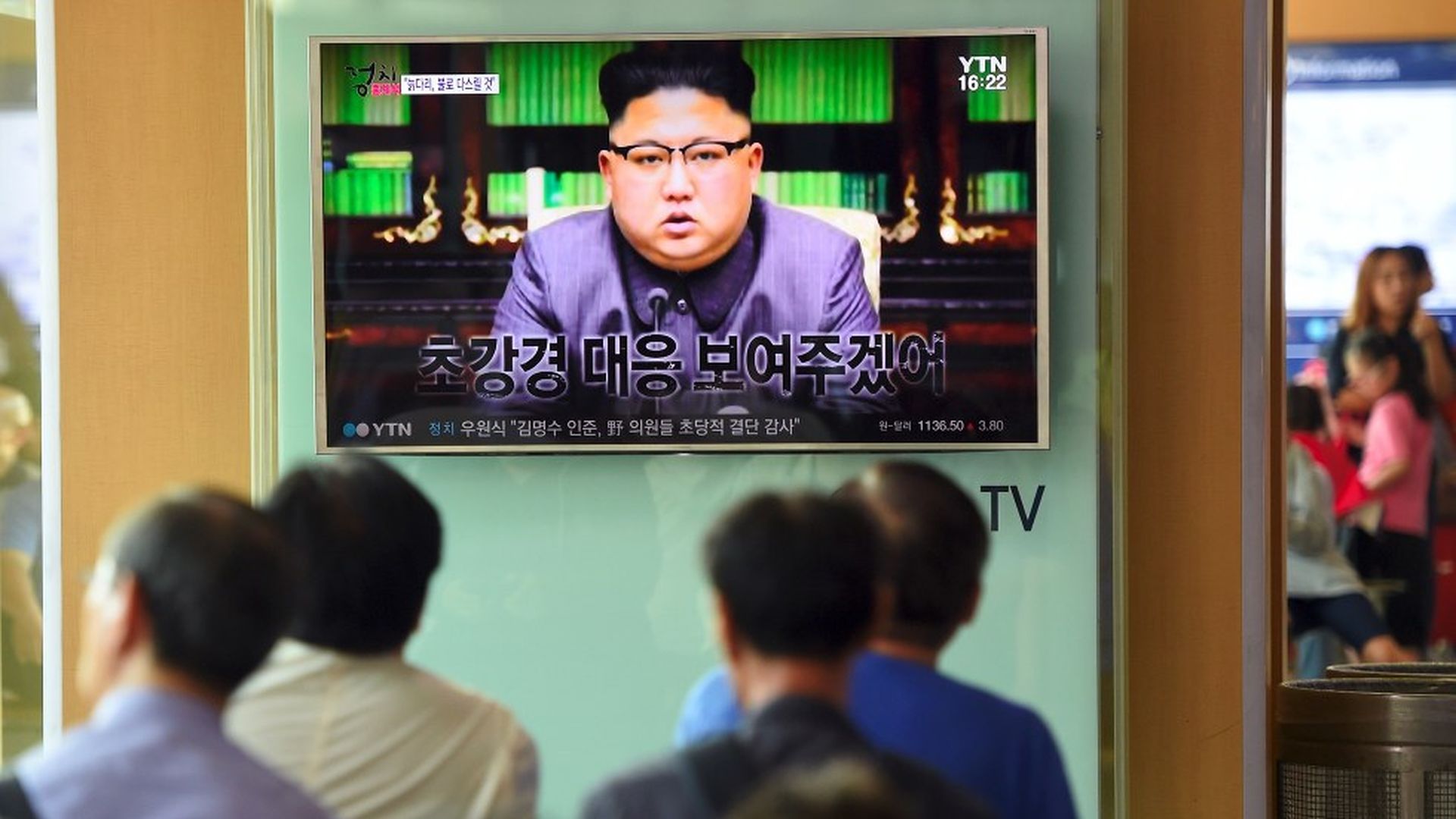 South Korea has proposed high-level talks with North Korea next week in the border town, Panmunjom. This comes after Kim Jong-un suggested in his New Year's Day speech that the two countries "urgently meet," per the NYT. The key topics up for discussion: military exercises and the Olympics.
Why it matters: It would be the first official dialogue between the two countries since South Korean President Moon Jae-in took office last year. Moon has been pushing for talks, whereas Trump's approach has been to keep a military option on the table.
The North and South used to communicate through a telephone hotline in Panmunjom, until 2016 when former South Korean president Park Geun-hye shut it down. The South's point man for North Korean relations recommended this week that the countries reopen that line.
What Kim said: He suggested Monday that his country send a delegation of athletes to participate in the winter Olympics, which will be hosted this February in South Korea.
Picture this: North Korean athletes traveling across the Demilitarized Zone between the two countries. It would be quite the symbolism to mark the outset of 2018 after a year of tensions ratcheting up over potential conflict on the Korean peninsula.
The two countries marched together at the opening ceremonies of the 2004 Athens Olympics and of the Sydney Olympics in 2000, the same year they held their first summit meeting.
Kim also touted the DPRK's nuclear capabilities and suggested the two countries build peace. "Above all, we must ease the acute military tensions between the North and the South…The North and the South should no longer do anything that would aggravate the situation," Kim said.
He also suggested South Korea and the U.S. end their joint military drills, which the North interprets as preparation for invasion. This could potentially add tension to the South's relationship with the U.S., per the NYT.
Trump weighed in, pointing out that the North's interest in talking is "Perhaps…good news, perhaps not – we will see!"
Go deeper with the NYT's Choe Sang-hun
Go deeper