Saudis say they intercepted another missile from Yemeni rebels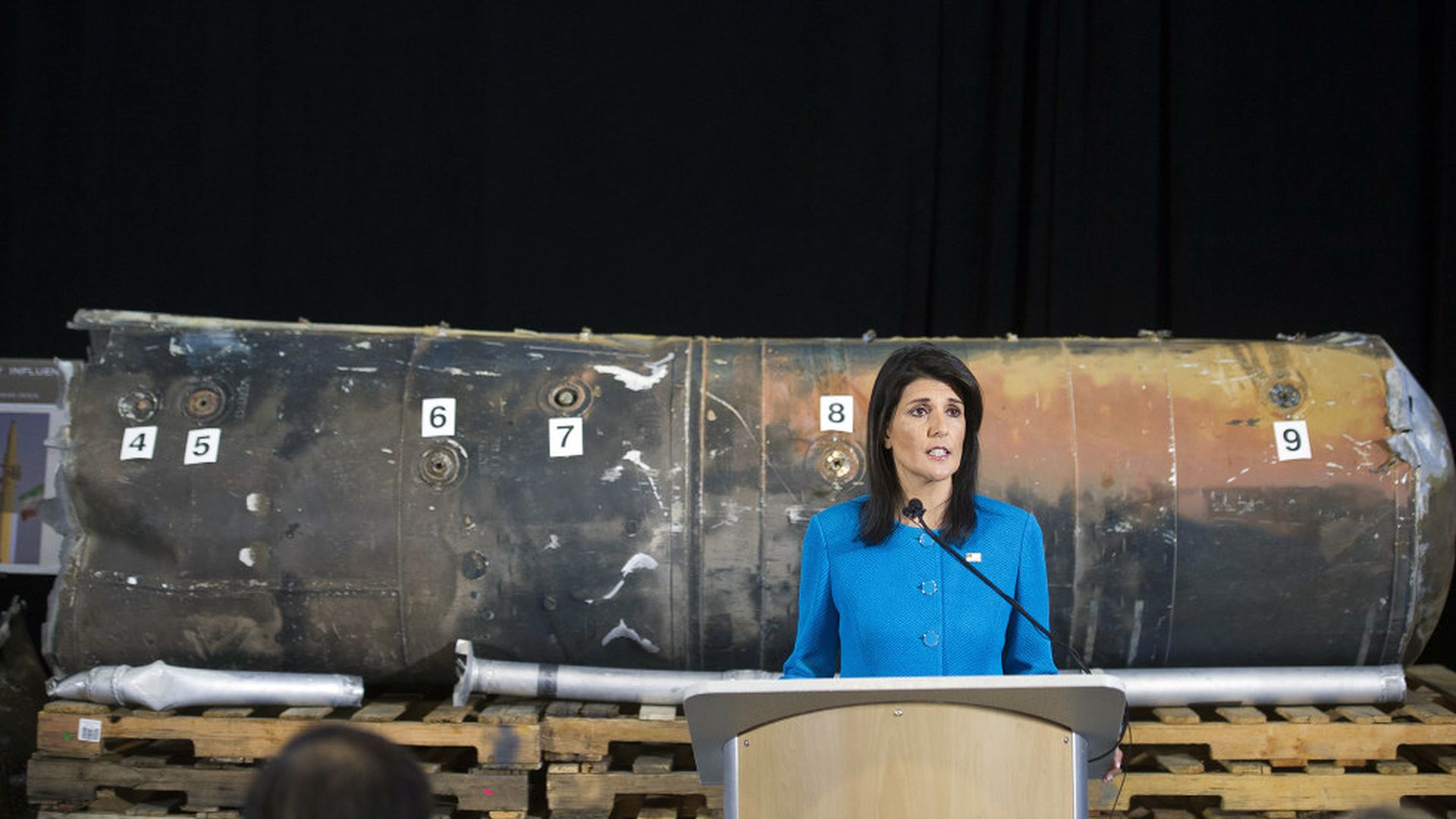 The Saudi-led coalition reports it has intercepted a missile south of its capital, Riyadh, just after Yemen's Iran-aligned Houthi rebels said they launched a missile towards the city, targeting Yamama Palace where King Salman hosts government meetings, per the AP. The Saudis also said they intercepted a missile from the Houthis just last month, although whether the missile fell apart before it could be intercepted is up for debate, per the NYT analysis of photos and videos of the attack.
Context: U.S. Ambassador to the UN Nikki Haley presented last week pieces of Iranian weapons supplied to the Houthis, which she said served as "undeniable" evidence Tehran was violating UN resolutions. Iran denies supplying these and other weapons to the Houthis. The war between the Houthis and the coalition began in 2015.
Go deeper