San Juan Mayor says Trump was "disaster-in-chief" during Maria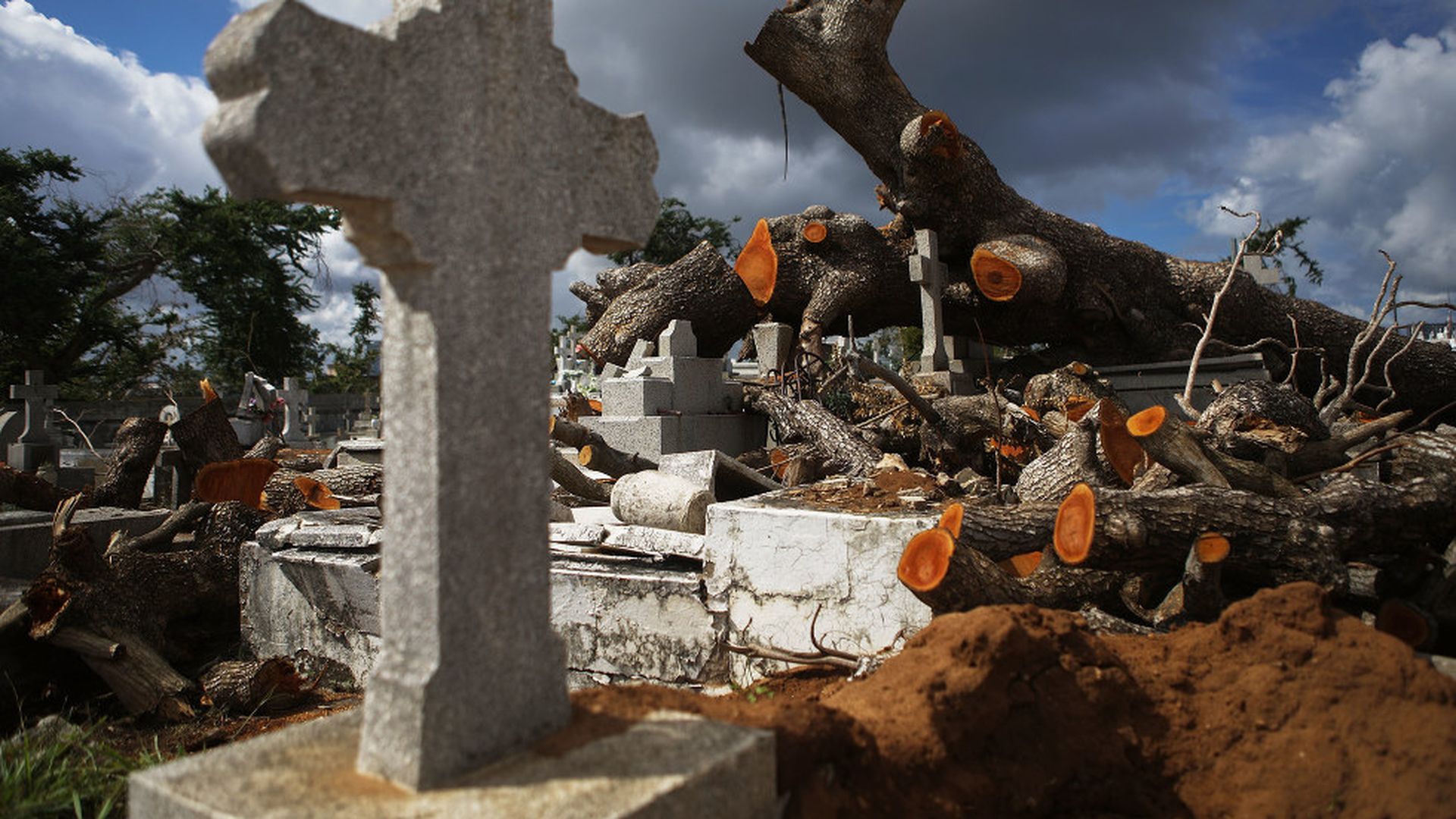 On the week of the 100-day mark of Hurricane Maria making landfall in Puerto Rico, San Juan Mayor Carmen Yulin Cruz thanked the Americans "that have stood with San Juan and Puerto Rico," but again criticized President Trump's response, per ABC.
"He was disrespectful to the Puerto Rican people, he was disrespectful to the American people who were leaving their homes to come help us here...Where he needed to be a commander-in-chief, he was a disaster-in-chief. President Trump does not embody the values of the good-hearted American people that have make sure that we are not forgotten."
Why it matters: According to the Puerto Rican government site, still only 69% of the island has power, and there's skepticism around the current death toll. Officially, the number is 64, ABC reports, but Gov. Ricardo Rossello ordered that all deaths since Maria be reviewed.
Go deeper