Salt Lake Tribune urges Hatch to retire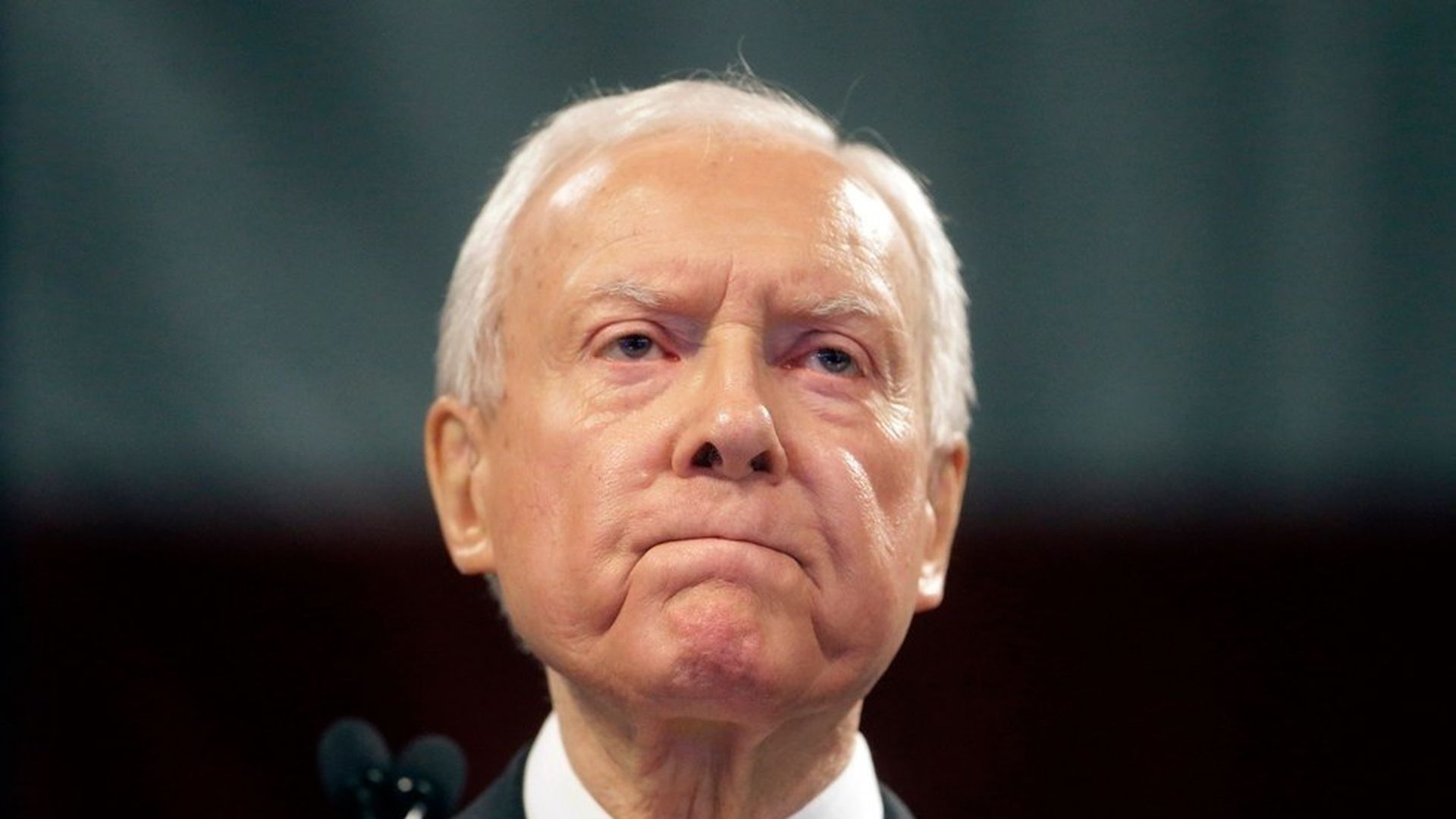 Utah's most prominent newspaper, The Salt Lake Tribune, denounced Republican Sen. Orrin Hatch in a blistering editorial published on Christmas Day, urging him not to seek re-election and accusing him of having an "utter lack of integrity."
The backdrop: Many Republicans assumed Hatch would retire at the end of this term, his 7th in the Senate, but President Trump has encouraged him to run again in 2018. It has been long rumored that Mitt Romney will run if Hatch decides to retire.
Key points: The paper, which named Hatch "Utahn of the Year," took issue with his role in advancing the GOP's sweeping tax bill, and aiding in Trump's "dramatic dismantling" of the state's Bears Ears and Grand Staircase-Escalante national monuments.
The paper's editorial board wrote that reducing the monuments' size "by some 90 percent has no constitutional, legal or environmental logic," later adding that this "anti-environmental, anti-Native American and, yes, anti-business decommissioning of national monuments was basically a political favor the White House did for Hatch."
The editorial board said if Hatch runs for re-election, after he previously promised to step down, it would amount to "a theft from the Utah electorate."
They wrote that the senator "stared down a generation or two of highly qualified political leaders who were fully qualified to take his place."
The senator did not acknowledge the paper's criticism of him on Twitter. Instead, he thanked the paper for the "honor." That response left some on Twitter asking if he had actually read the scathing editorial. In a tweet hours later, he posted a recent editorial in support of the tax bill.
Go deeper