Roy Moore files complaint alleging electoral fraud in Senate race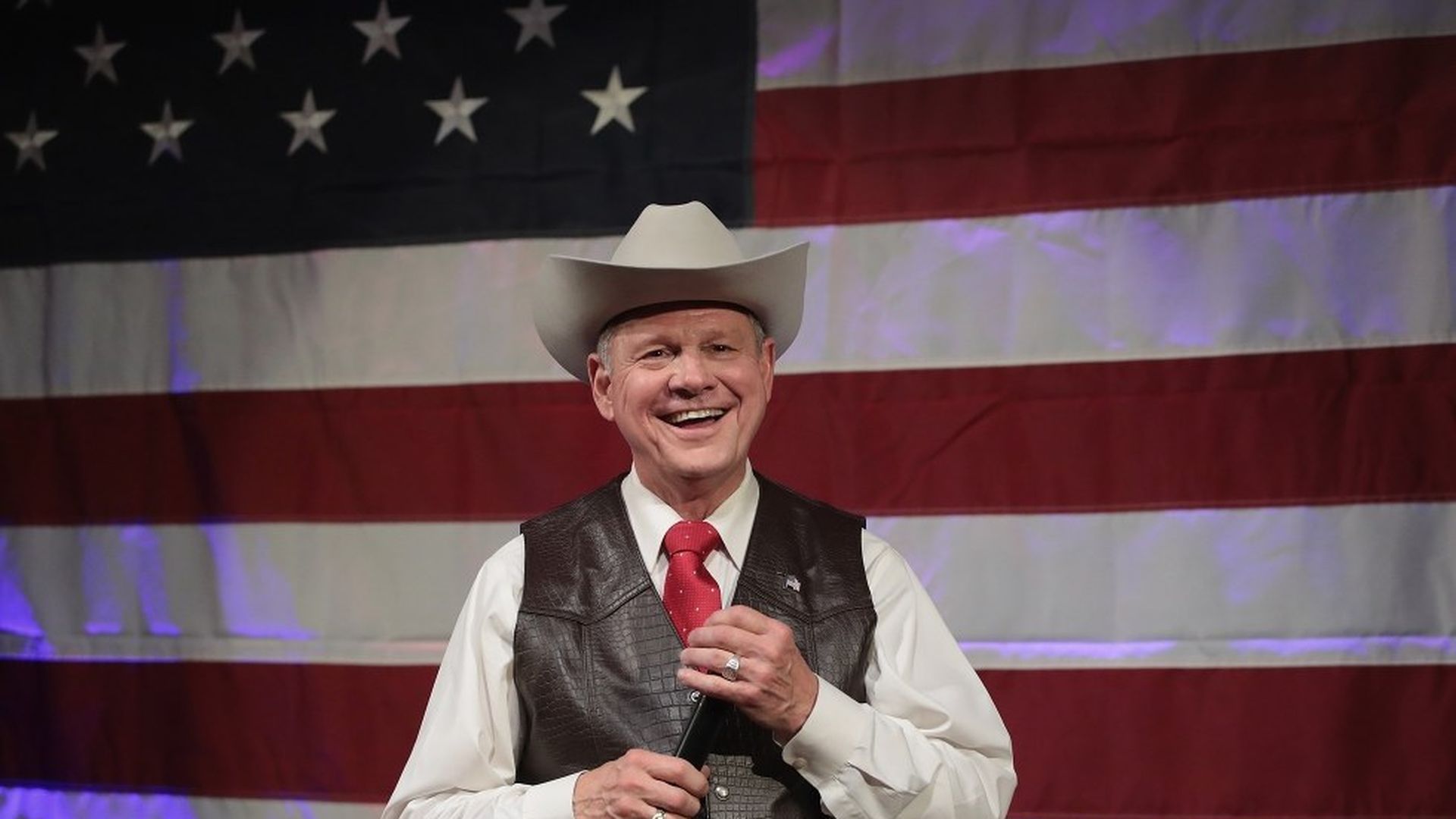 Roy Moore officially filed a complaint yesterday alleging voter fraud in this month's Alabama special Senate election, per CNN. Moore also asked that a certification of the election results — confirming Democratic candidate Doug Jones as the winner — be delayed. Moore also claimed to have taken a polygraph test to confirm that he "did not know, nor had any sexual contact" with the multiple women who alleged that Moore pursued them as teenagers.
Why it matters: Moore's allegations, which claim that out-of-state voters had voted in the election and cites an election expert known for posting Seth Rich conspiracy theories, are quite similar in tone to President Trump's still-unsubstantiated claims of voter fraud in the 2016 presidential election.
Go deeper