Republicans pass historic tax cuts without a single Democratic vote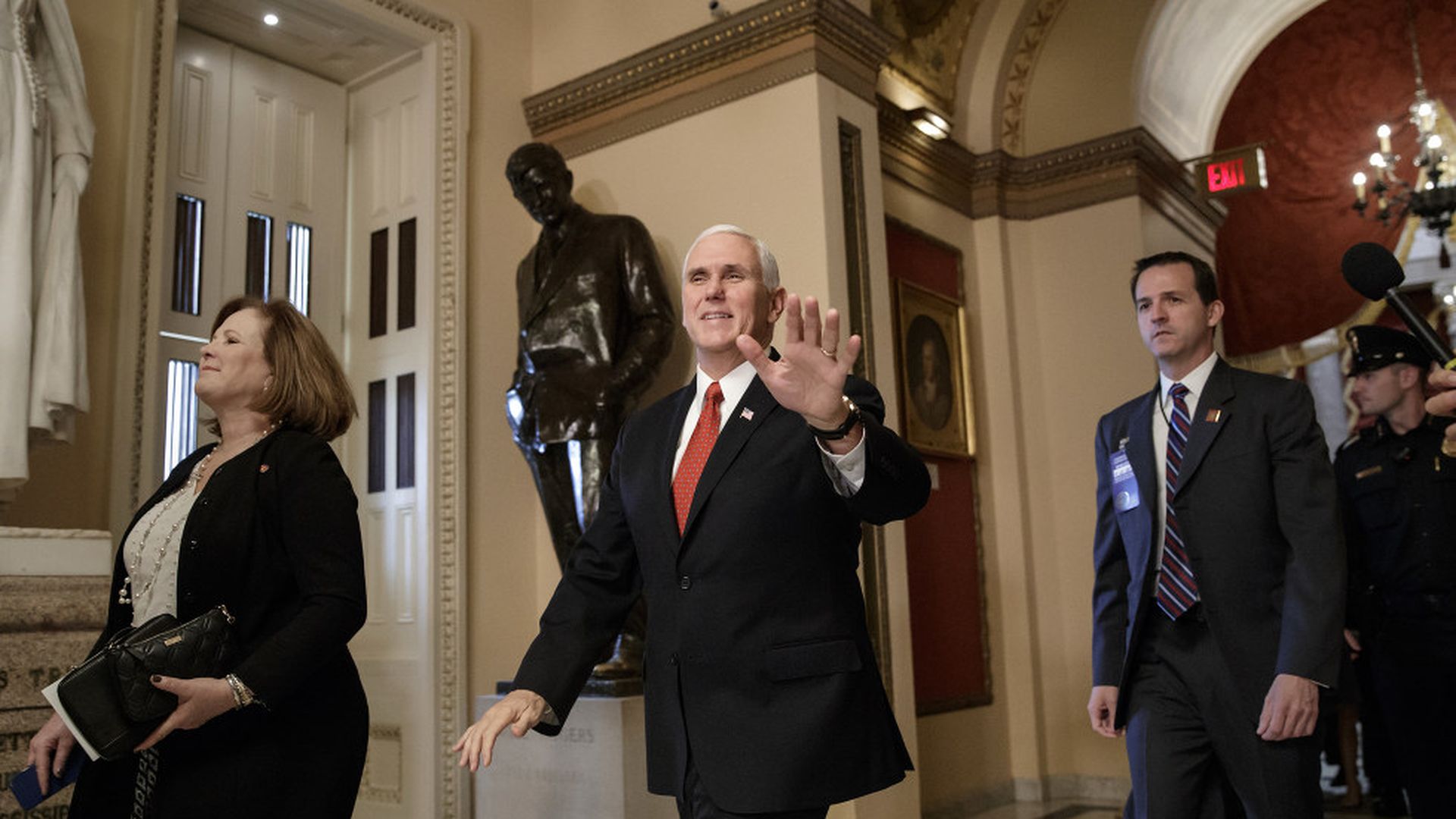 For history ... 12:47 a.m.: "WASHINGTON (AP) — Senate passes 1st major rewrite of US tax code in 31 years, setting stage for final House vote on Wednesday."
Being there, per AP: "[T]he Senate narrowly passed the legislation on a party-line 51-48 vote. Protesters interrupted with chants of 'kill the bill, don't kill us' and Vice President Mike Pence repeatedly called for order. Upon passage, Republicans cheered, with Treasury Secretary Steve Mnuchin among them."
Just before 2:30 p.m., the House had passed the bill 227-203. But three provisions "violated Senate rules, forcing the Senate to vote to strip them out. So the massive bill was hauled back across the Capitol for the House to vote again [today], and Republicans have a chance to celebrate again."
Senate: "Voting yes were 0 Democrats and 51 Republicans. Voting no were 46 Democrats, 0 Republicans and 2 independents."
House: "Voting yes were 0 Democrats and 227 Republicans. Voting no were 191 Democrats and 12 Republicans. ... There are 3 vacancies."
House Majority Whip Steve Scalise says House Appropriations Chair Rodney Frelinghuysen (R-N.J.) should retain his position even though he voted against the GOP tax overhaul.
What happens next: "80 percent of the country will pay lower taxes next year. But the short-term gains come with a cost: The legislation also makes the country's debt problem even worse," the WashPost's Heather Long writes:
Why it happened: "The GOP decided to cut taxes without offsetting spending cuts, driving up the deficit."
Why it matters: That likely will force "policymakers in coming years to make difficult decisions about spending cuts, tax increases or both."
"The debate could touch on some of the most value-laden questions facing the nation — what type of financial security to provide the elderly, what safety net services should be offered to the poor, and how much the government should try to shrink economic inequality."
How it's playing ... N.Y. Times 2-column lead, "URGENCY IN G.O.P. PUSHING TAX BILL TO THE FINISH LINE: Victory for Trump, Donors and Party — Skepticism in Polls and Analyses" ... WashPost 2-column lead, "Despite hitch, tax overhaul is all but done."
Go deeper