Report: Weinstein Co. could sell for less than $500 million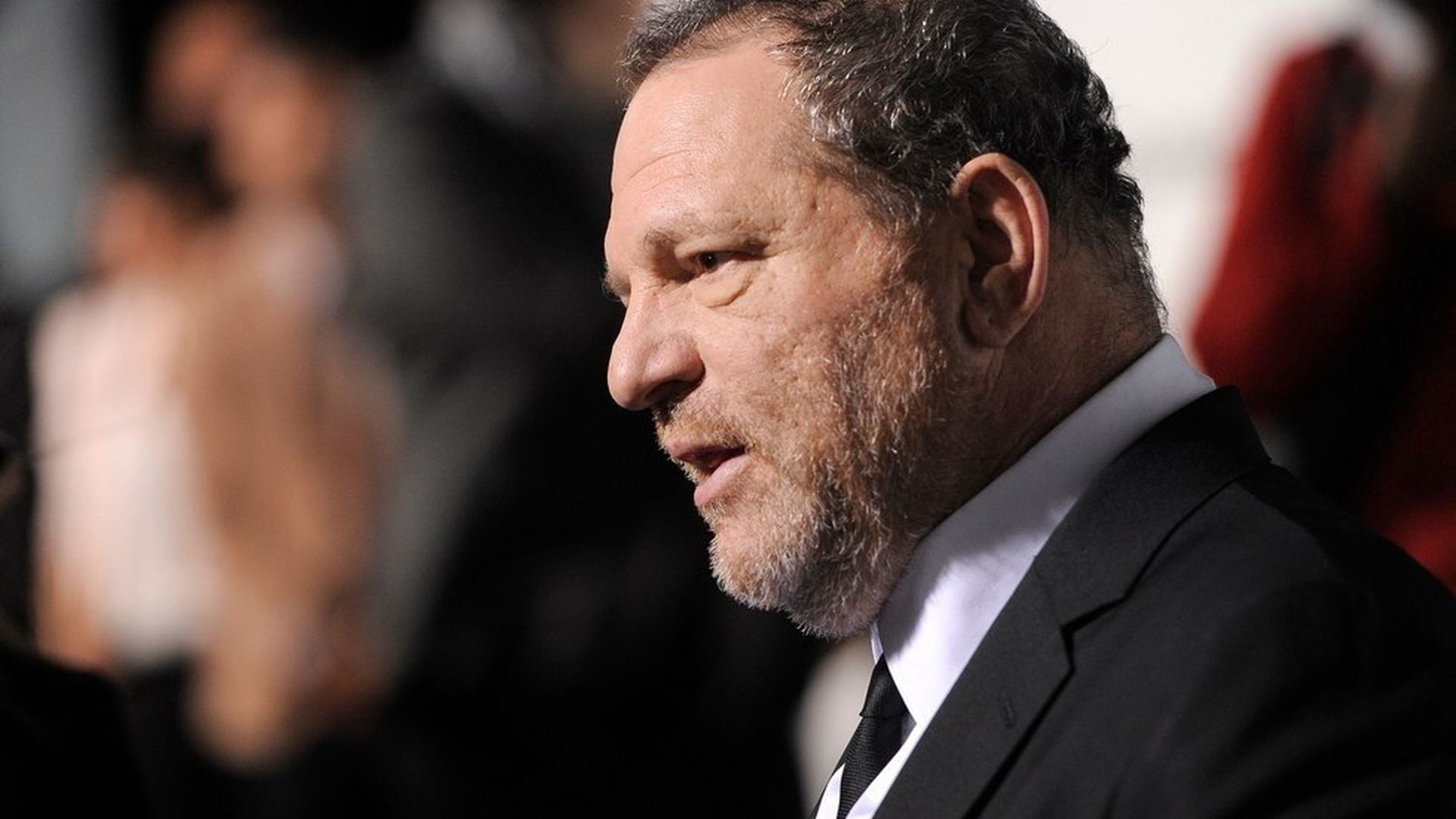 The Weinstein Co. film studio, founded by disgraced Hollywood producer Harvey Weinstein, is close to a sale for less than $500 million, The Wall Street Journal reports. Shareholders may lose all of their equity, sources tell The Journal. Roughly half of the acquisition would be debt. Operating expenses and legal bills would likely strip the current owners from receiving any cash from a sale at that price, sources added.
Why it matters: Movie releases and corporate logistics have been in limbo since Weinstein was ousted from the company after dozens of high-profile accusations of sexual assault. A sale would be a refresh for the company, its investors (WPP Group, Goldman Sachs, Softbank) and its Hollywood contractors.
Sources tell the Journal that roughly 20 bids have come in for the company since December, and that the Weinstein Co.'s owners and board of directors have narrowed down a list of six potential buyers. Some of the bidders are interested only in certain assets of the company, like its television production company or film library.
Go deeper