Report: Peter Thiel mulled creating conservative cable network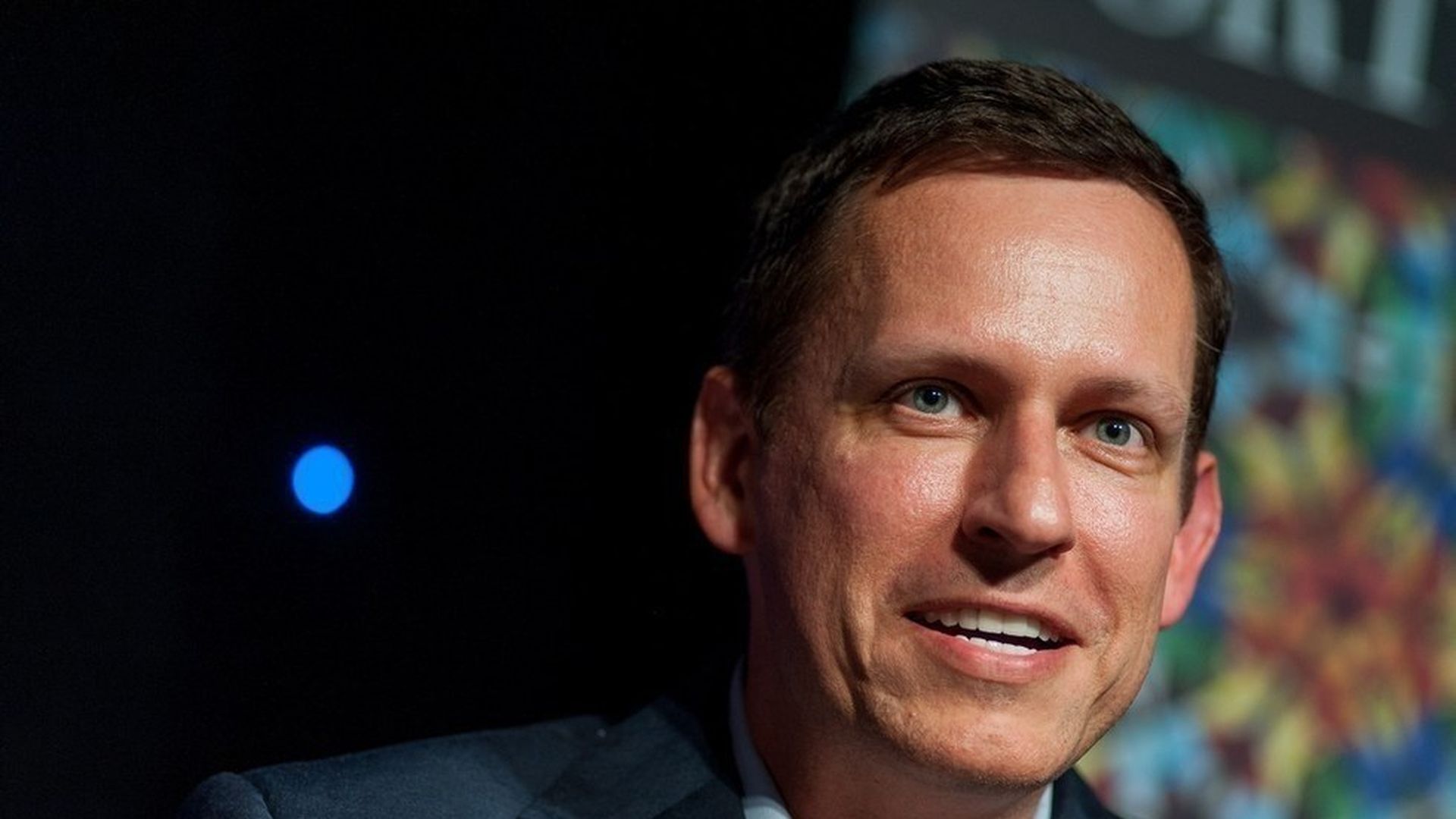 Peter Thiel, the wealthy venture capitalist and rare Silicon Valley Trump supporter, was looking into building a new conservative cable news network that would rival Fox, Buzzfeed reports. Sources tell Buzzfeed that Thiel was in touch with the Mercer family, Republican billionaire donors that financed Breitbart, about funding the project.
Why it matters: It's another example of growing interest in creating a right-of-center cable news network to rival Fox. The idea had been tossed when conservative-leaning Sinclair Broadcasting Corporation bid $3.9 billion for a takeover of Tribune Media, which would offer them access to a cable news channel. Speculation about forming another right-wing cable network out of the conservative-leaning Newsmax brand began to surface when Bill O'Reilly was ousted from Fox News.
Thiel also discussed his plans with late Fox News president Roger Ailes, according to a controversial new book from Michael Wolff. Ailes had reportedly offered to bring Fox News talent, Sean Hannity and Bill O'Reilly, to Thiel's new venture.
Thiel and Rebekah Mercer, daughter of billionaire investor Robert Mercer, served on President Trump's transition board together. A source tells Buzzfeed that Thiel was interested in expanding his influence after serving on the transition team and speaking at the RNC.
Thiel has a long history with the media. He was an early Facebook investor — now a board member — and gained national attention when it was revealed that he secretly funded a lawsuit that took down the popular news gossip website, Gawker. As Buzzfeed notes, he was an early investor in PandoDaily, a technology news site.
Go deeper