Report: John Kelly will lead bipartisan DACA talk at White House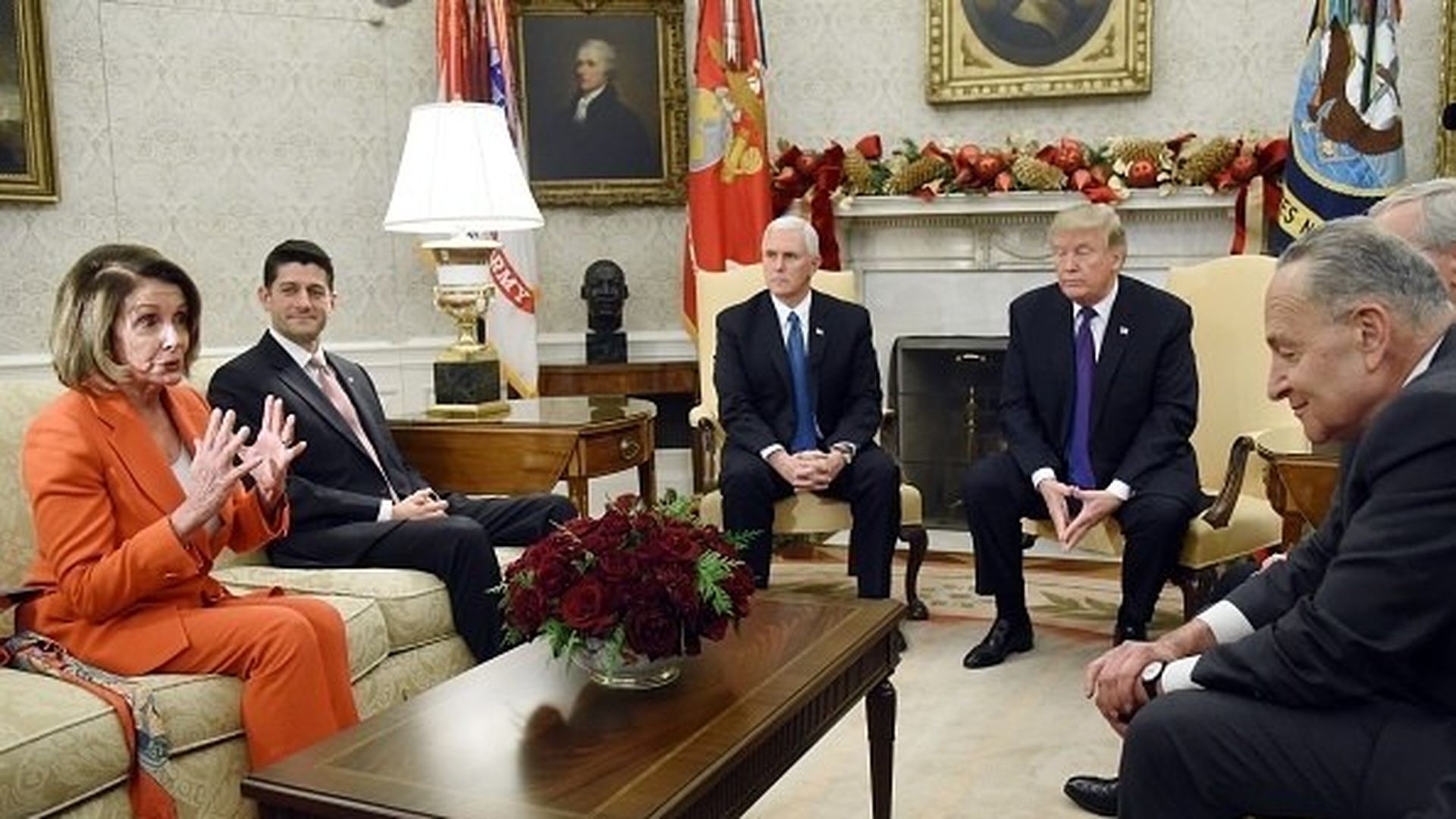 The White House will soon start bipartisan talks on the Deferred Action for Childhood Arrivals program, with the hopes of avoiding a government shutdown, but this time Chief of Staff John Kelly will lead the meeting instead of President Trump, sources told Politico.
Why it matters: Democrats have repeatedly said they won't sign on to a government funding bill without striking a deal to protect Dreamers — undocumented immigrants who were brought to the U.S. as children — from deportation. And on Friday, Trump tweeted that the funding package must include funding for the border wall. Congress only has two months left to figure out what to do with DACA before the repeal goes into effect in March 2018.
Editor's note: The story was updated to clarify when DACA repeal goes into effect.
Go deeper