Puerto Rico's governor wants recount of hurricane death toll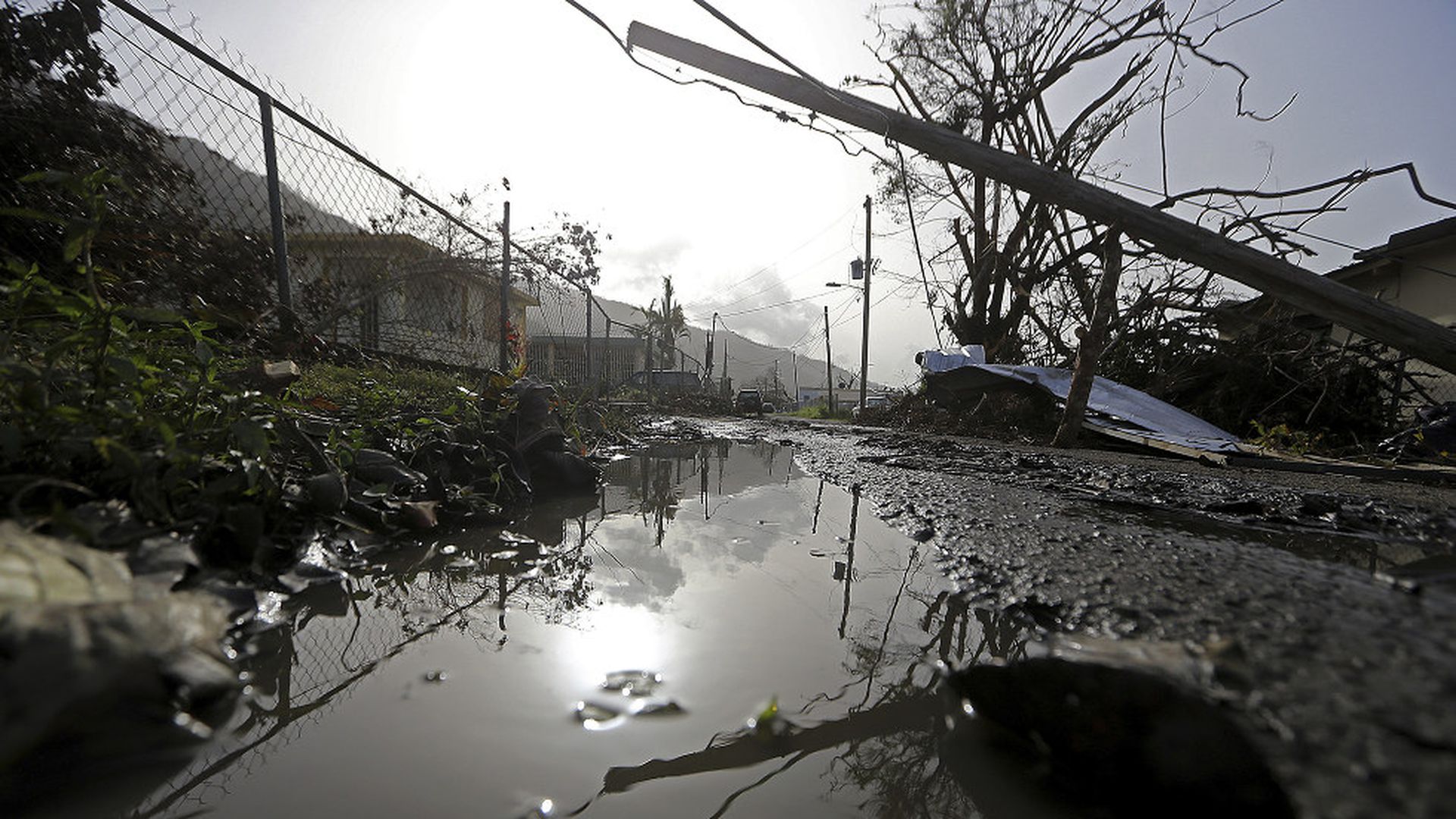 Puerto Rican Governor Ricardo Rosselló ordered a recount Monday of every death on the island since Hurricane Maria made landfall on September 20, as evidence continues to show that the official death toll grossly undercuts the true number, reports the New York Times.
By the numbers: The official death count is at 64. The Times' independent analysis, based on daily mortality data from Puerto Rico's vital statistics bureau, estimates that it's closer to 1,052.
Puerto Rico's Center for Investigative Journalism also estimated that 1,065 more people than usual had died in September and October of 2017 than in the same period in 2016 and 2015.
Methods for tolling the number of storm-related deaths vary by state and locality. The Times points out that some places only count direct deaths, such as people who drown in storm floodwaters. But Puerto Rico's method is less rigid, and deaths indirectly caused by a storm, such as suicides or death by infection, are included in the tally.
What they're saying: "This is about more than numbers, these are lives: real people, leaving behind loved ones and families," Rosselló said in a statement. Rosselló had previously repeatedly defended Puerto Rico's counting method. The Times suggests the recount is "an apparent about-face for his administration," as they couldn't ignore the mounting evidence that the toll does not accurately depict reality.
What's next: The recount will require interviewing doctors and family members of the dead to learn whether their cause of death could have been linked to the fallout from the storm. For example, a heart attack may have been brought on by the stress of the hurricane, or roads leading to the hospital may have been blocked by debris.
Go deeper: One-third of Puerto Rico still doesn't have power.
Go deeper