Power outage traps travelers in Atlanta airport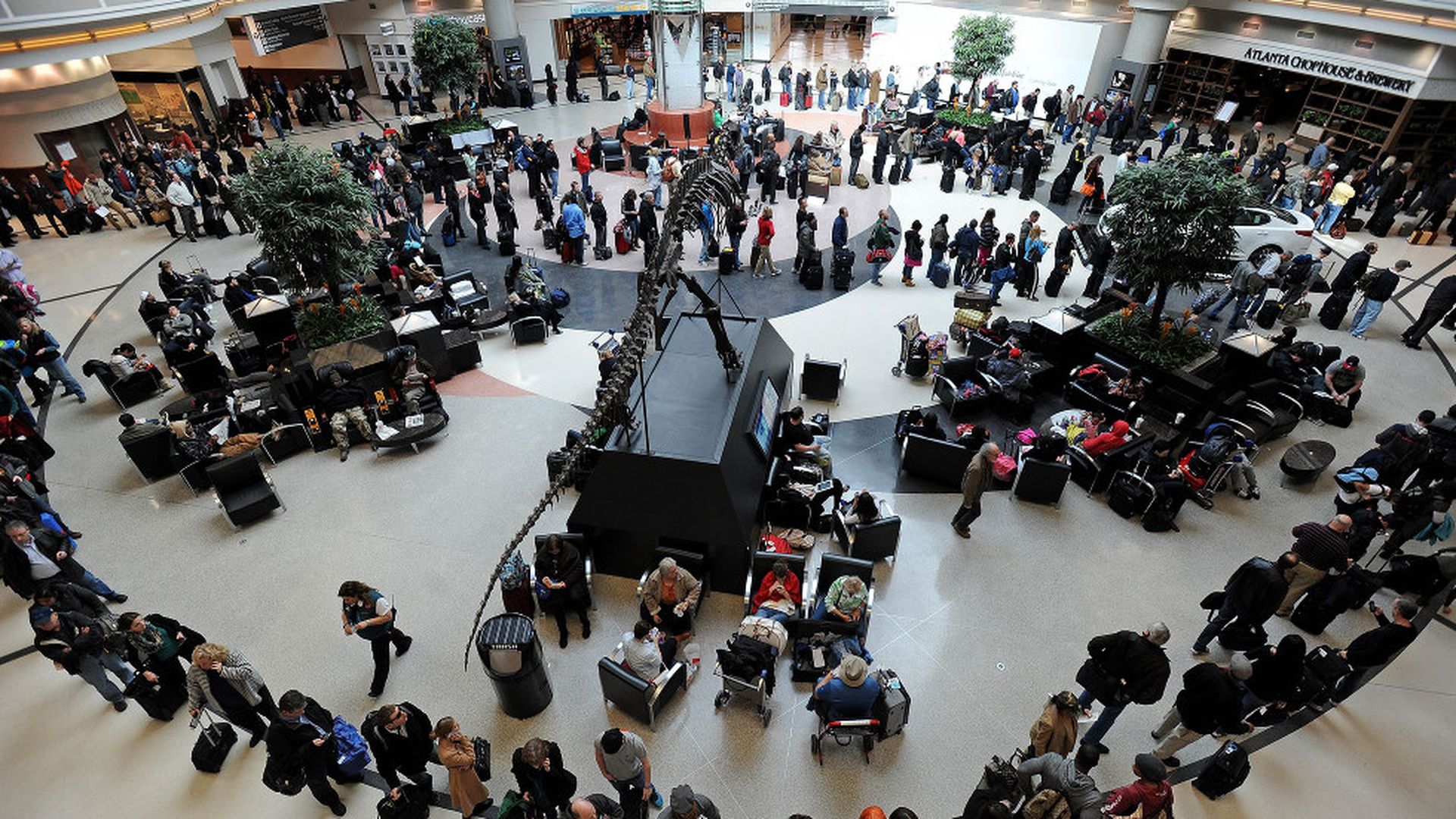 A power outage affected thousands of passengers at Atlanta's Hartsfield-Jackson International Airport on Sunday, leaving travelers stranded on airplanes and in terminals, per NBC. The outage has reportedly reached the entire airport and interfered with WiFi and cell service on site.
Why it matters: Hartsfield-Jackson is the busiest airport in the world, serving 275,000 passengers per day.
Go deeper