Peter Thiel bets big on bitcoin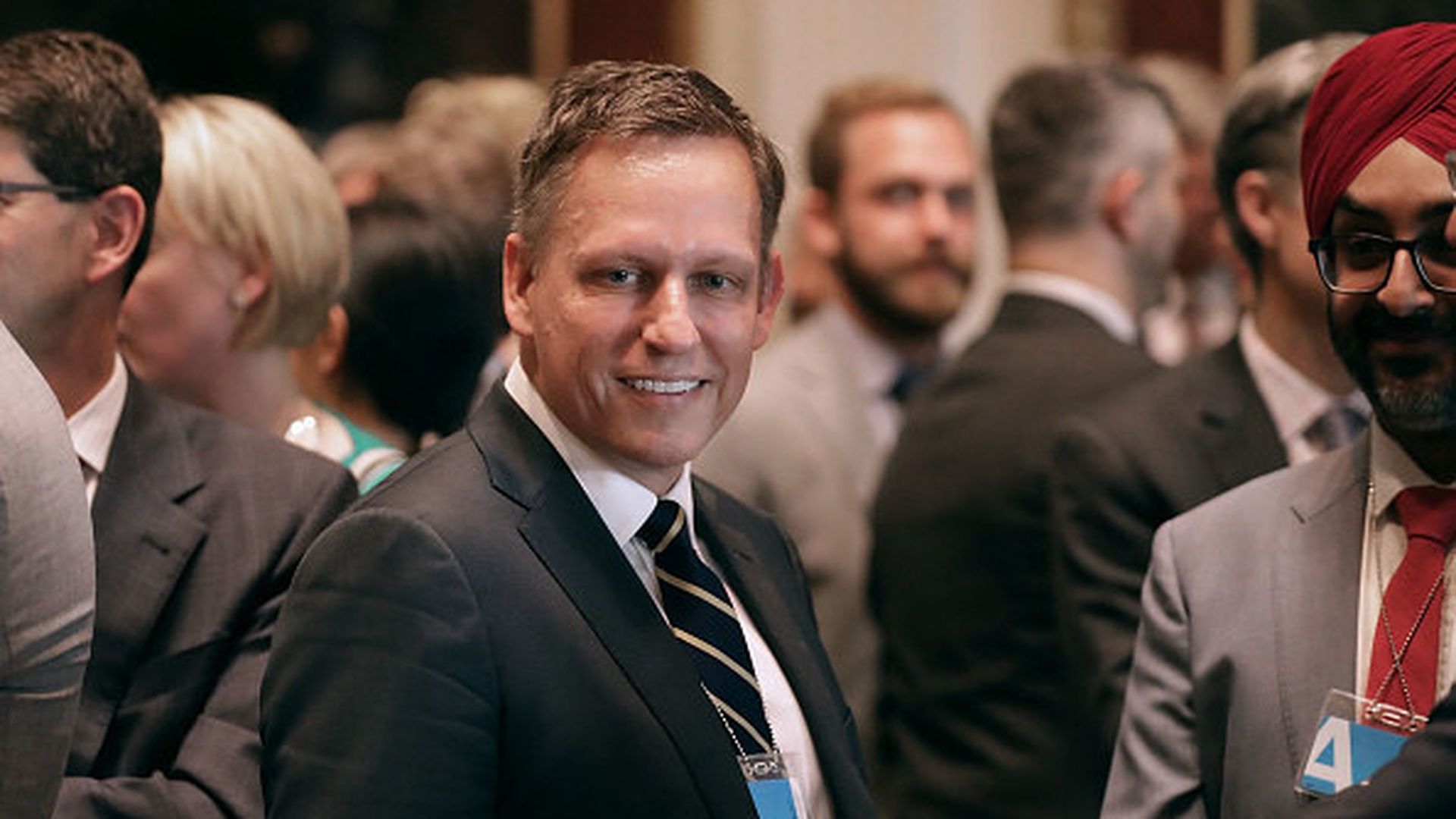 "One of the biggest names in Silicon Valley is placing a moonshot bet on bitcoin," the Wall Street Journal's Rob Copeland writes: "Founders Fund, the venture-capital firm co-founded by Peter Thiel, has amassed hundreds of millions of dollars of the volatile cryptocurrency."
Why it matters: "Relatively few mainstream investors have bought large sums of bitcoin, scared off by concerns about cybersecurity and liquidity, as well as more mundane fears of investment losses."
Details: "The bet has been spread across several of the firm's most recent funds, ... including one that began investing in mid-2017 and made bitcoin one of its first investments."
The takeaway: "Founders and Mr. Thiel, 50 years old, are well-known for early investments in companies like Facebook Inc. that sometimes take years to come to fruition. The bitcoin bet is quickly showing promise."
Go deeper