Pence delays Middle East trip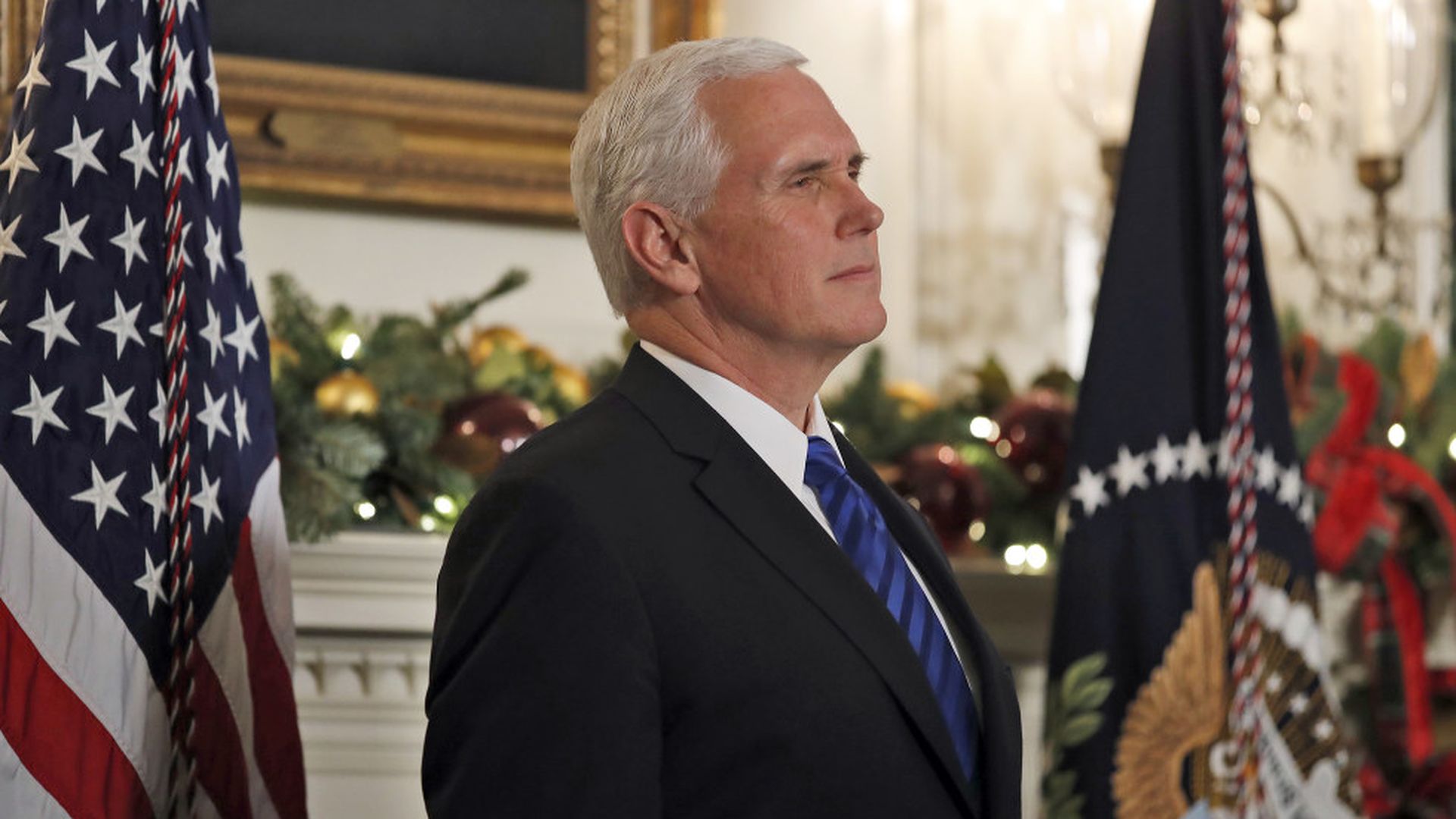 Vice President Mike Pence, who was scheduled to leave Tuesday for a trip to Egypt and Israel, is delaying the visit until Jan. 14, the Washington Post reports.
The backdrop: Pence's office said he's staying in D.C. for the House and Senate votes on the GOP tax plan, which is likely to reach Trump's desk by the end of the week. The delay also comes in the middle of widespread protests in the Middle East region over Trump's decision to recognize Jerusalem as Israel's capital.
"The largest tax cut in American history is a landmark accomplishment for President Trump and a relief to millions of hardworking Americans. The Vice President is committed to seeing the tax cut through to the finish line. The Vice President looks forward to traveling to Egypt and Israel in January." - Alyssa Farah, Press Secretary for the Vice President
Go deeper