Opioid deaths expected to fall in New England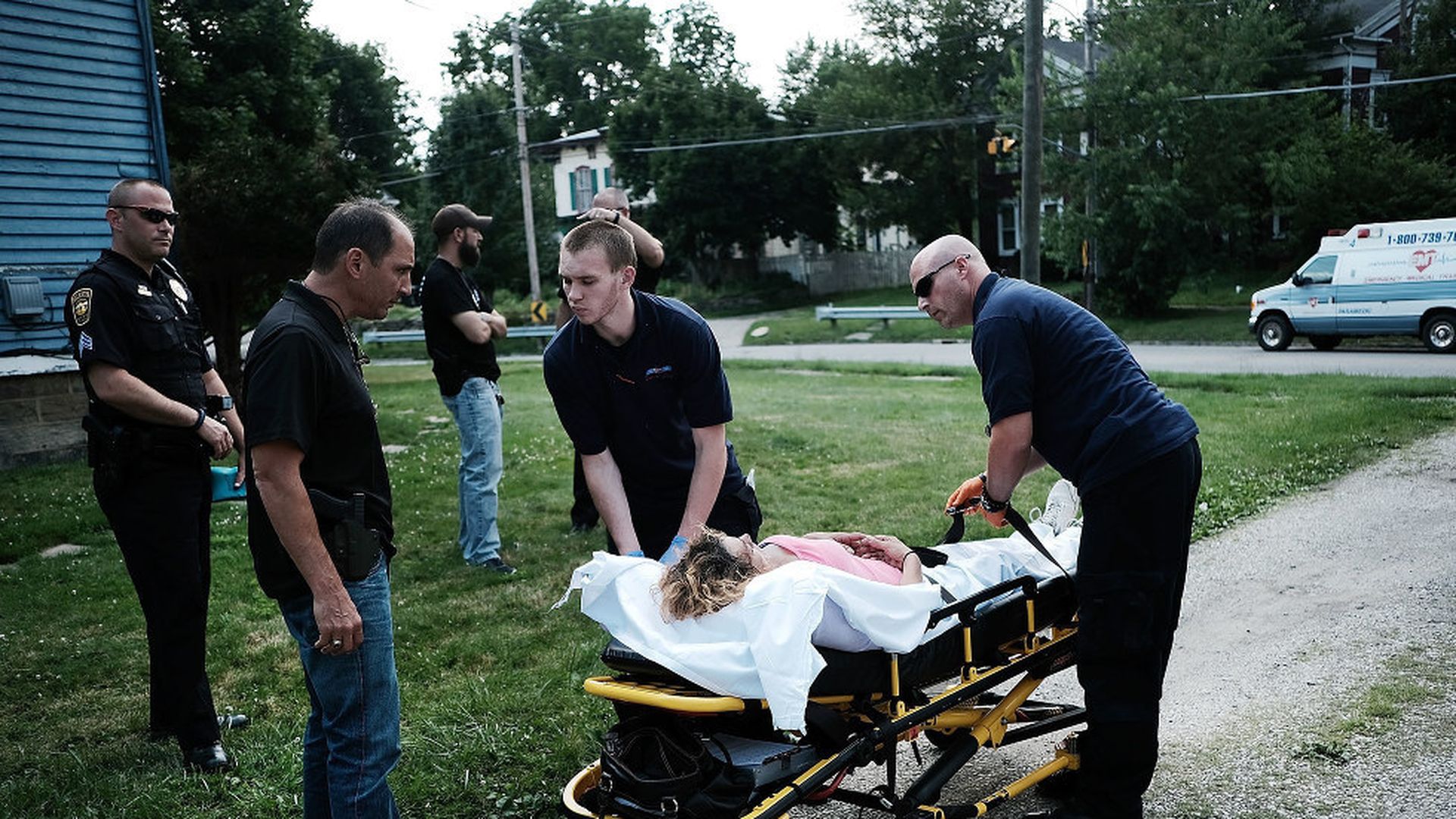 New England states, including Massachusetts and Rhode Island, are projected to see about 10% fewer opioid deaths in 2017 than in 2016 after 17 years of the opioid death toll rising across the nation, the Wall Street Journal reports.
Why it matters: While the number of opioid-related deaths have doubled since 2010, it's hopeful to see states that are finding ways to combat overdoses, even if there's still a long way to go in combatting opioid addiction.
"It's a bright spot. The overall news is pretty grim, but it's not all grim," Joshua Sharfstein from the Bloomberg American Health Initiative at Johns Hopkins University told WSJ.
Possible factors:
Massachusetts has made the overdose reversal drug naloxone more available. The declining death rate could have more to do with this faster treatment of overdoses, which have become less likely to be fatal, than in a decreased use of opioids.
Rhode Island has instituted screening processes to identify opioid use and addiction among new inmates, and to offer them medical help.
Massachusetts was the first state to pass legislation to put tight limits on opioid prescriptions.
Go deeper