Nikki Haley threatens to pull UN funding over Jerusalem vote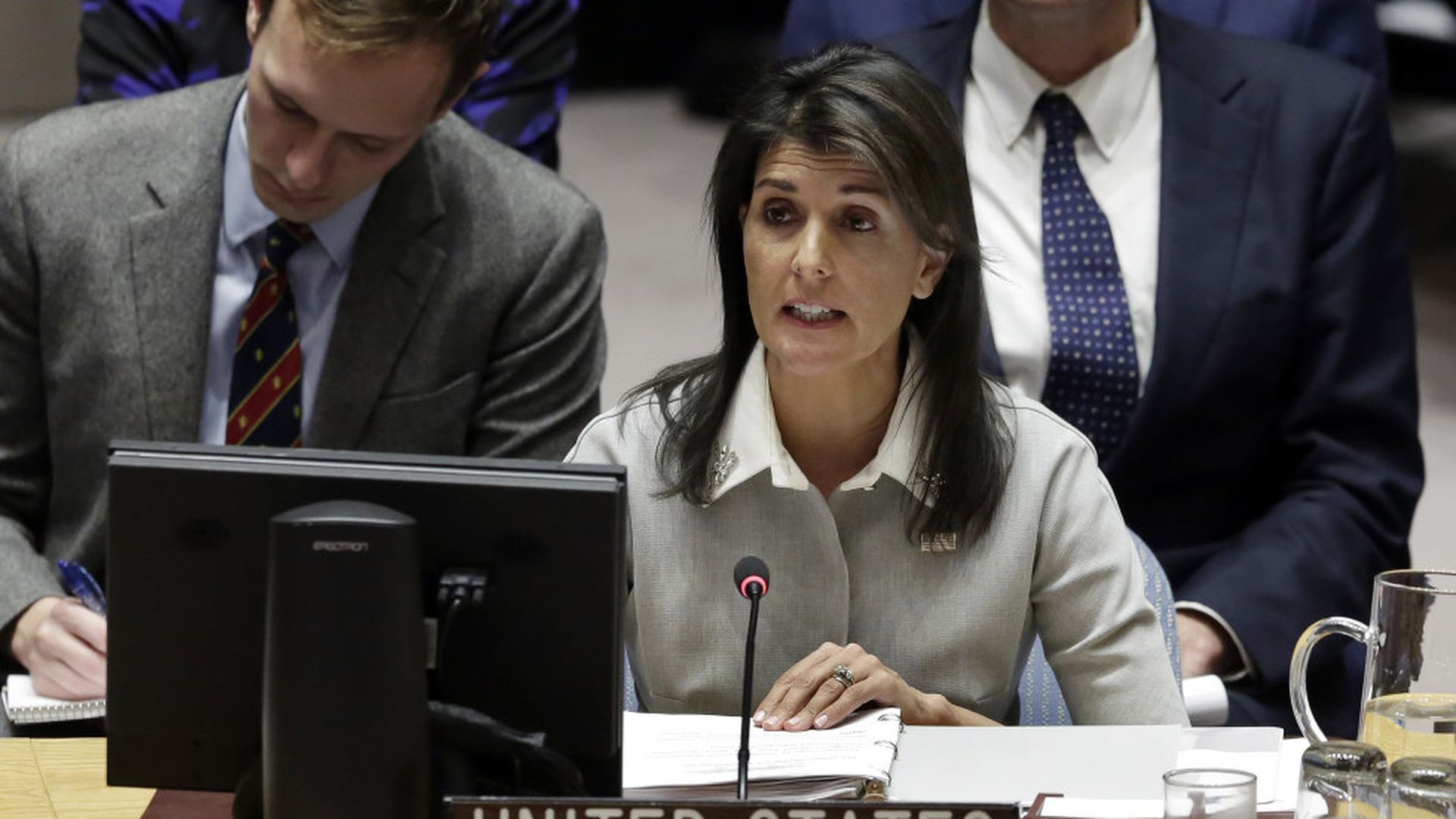 U.S. Ambassador to the United Nations Nikki Haley threatened to stop U.S. financial contributions to the body if the UN votes for President Trump to rescind his recognition of Jerusalem as Israel's capital, Axios contributor Barak Ravid of Israel's Channel 10 News reports. The General Assembly is expected to vote in favor of the resolution calling on Trump to rescind.
"The United States will remember this day in which it was singled out in this assembly. We will remember it when, once again, we are called up to make the world's largest contribution," Haley said.
The backdrop: The U.S. vetoed a Security Council vote — supported by 14 member states — calling on Trump to rescind his declaration. Haley said the U.S. will go ahead with its plans to build the embassy in Jerusalem regardless of the outcome of the General Assembly vote.
Per Ravid...
"Canada considered voting against the UNGA resolution on Trump's Jerusalem announcement but changed vote to abstention after hearing Trump's threats in order not to be perceived as US puppet, Western diplomats tell me."
"Israeli diplomats: US, South Sudan, Guatemala, Togo, Nauru, Kiribati, Palau, Marshal Islands will vote against the UNGA resolution on Trump's Jerusalem announcement"
Go deeper