New book explores Silicon Valley's sex party scene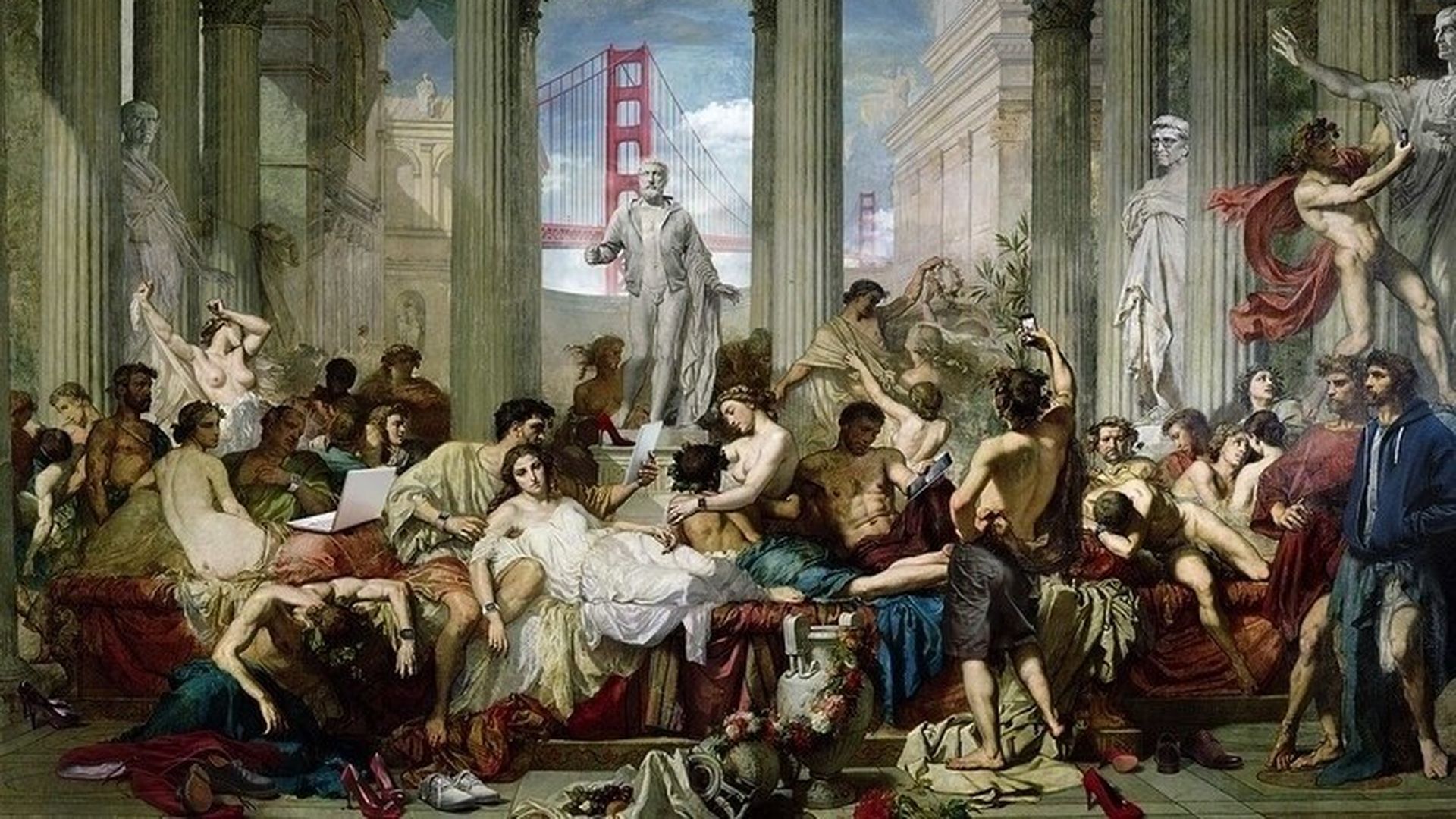 Bloomberg veteran Emily Chang's book on Silicon Valley and gender could hardly hit at a more important time. After the discussion started in 2017, the real question is if the issue will be considered resolved or if 2018 will be the year we see the kind of fundamental, structural change needed to remove the institutional barriers that have been erected in a tech industry dominated by men.
What we're reading: In an excerpt from Brotopia: Breaking Up the Boys' Club of Silicon Valley, published in the February issue of Vanity Fair, Chang writes about one of the many challenges women in tech face: sex parties.
"If you do participate in these sex parties, don't ever think about starting a company or having someone invest in you. Those doors get shut. But if you don't participate, you're shut out. You're damned if you do, damned if you don't," Chang writes.
The full tale is a troubling but necessary read. The article is online now, while the print version hits newsstands later this week.
Go deeper