Neiman Marcus CEO leaves as retailer struggles with debt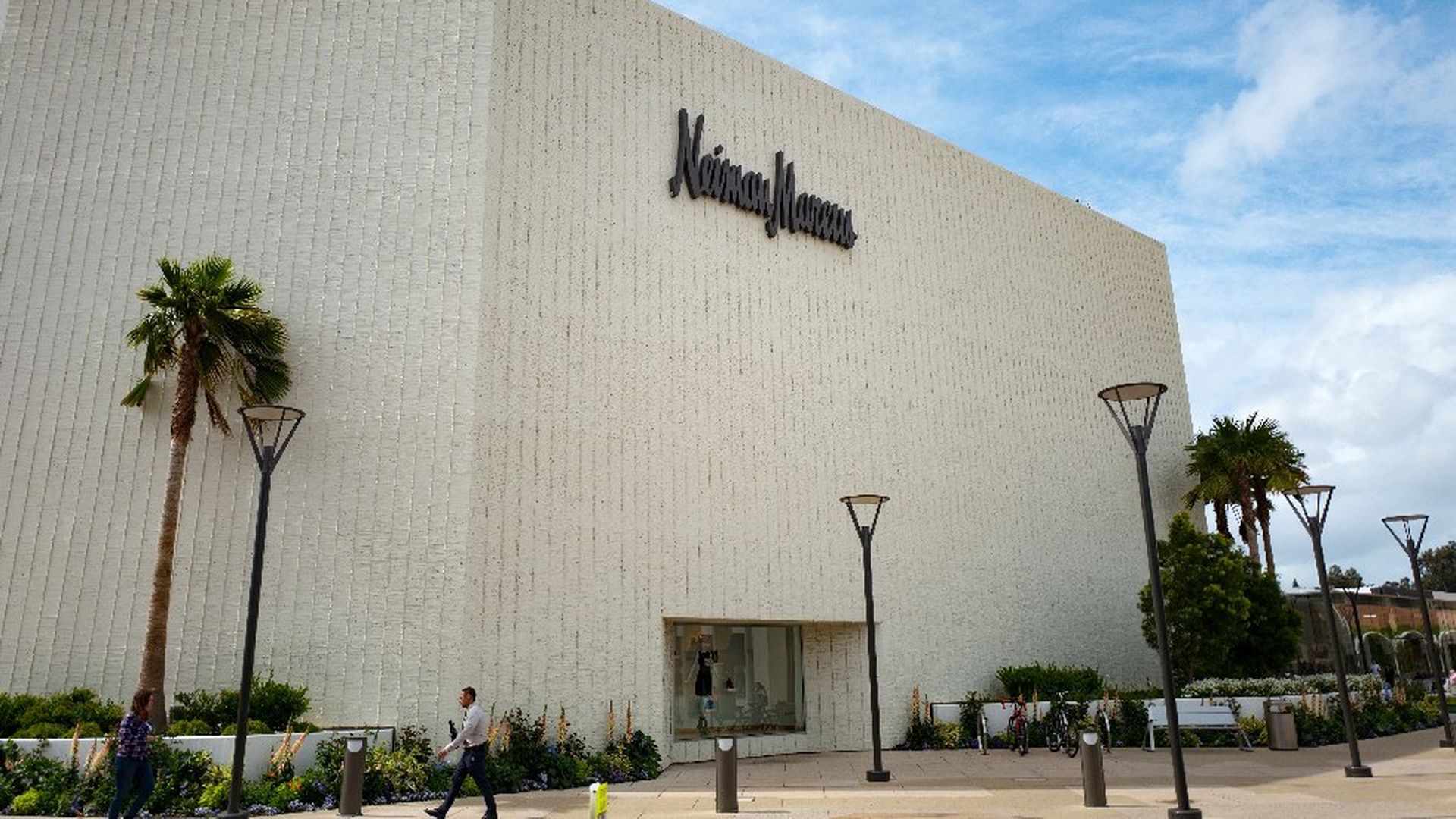 Neiman Marcus CEO Karen Katz is stepping down from her role, the Wall Street Journal reports, after the luxury retailer reported declining same-store sales in eight of the previous nine quarters, while consistently losing money since the summer of 2016.
Why it matters: The decade-long boom in luxury retail is slowing, but Neiman Marcus' struggles are also related to it being acquired by private-equity groups that saddled the firm with nearly $5 billion in debt, and which has hindered the company's ability to finance long-term investments.
Luxury retailers have generally thrived following the financial crisis, as they sell tightly-distributed goods, and have been able to avoid the loss of pricing power that has plagued online retailers.
Baby Boomers reaching the age of peak spending power also helped power the Dow Jones Luxury index more than 300% higher between 2009 and 2014, but success in the sector since that time has been mixed.
Companies like Hudson's Bay, owner of Sach's Fifth Avenue, have been forced to cut employees this year, while Nordstrom has been plagued by falling same-store sales.
But Neiman Marcus' woes are also linked to the alacrity with which its private equity sponsors have piled on debt to the company's balance sheet in order to finance a 2013 takeover of the luxury retailer.
The firm announced its first quarter of same-store sales growth in November, but its fifth-straight quarter of earnings declines.
Boosters of private equity say that the added debt, which finances their acquisitions, helps focus companies operations and gives firms tax advantages.
But a number of retailers are exemplifying the risk of too much borrowing, as unexpected downturns can imperial their ability to invest or even pay their bills.
Go deeper