Mosul morgue estimate says civilian casualties exceed 5,000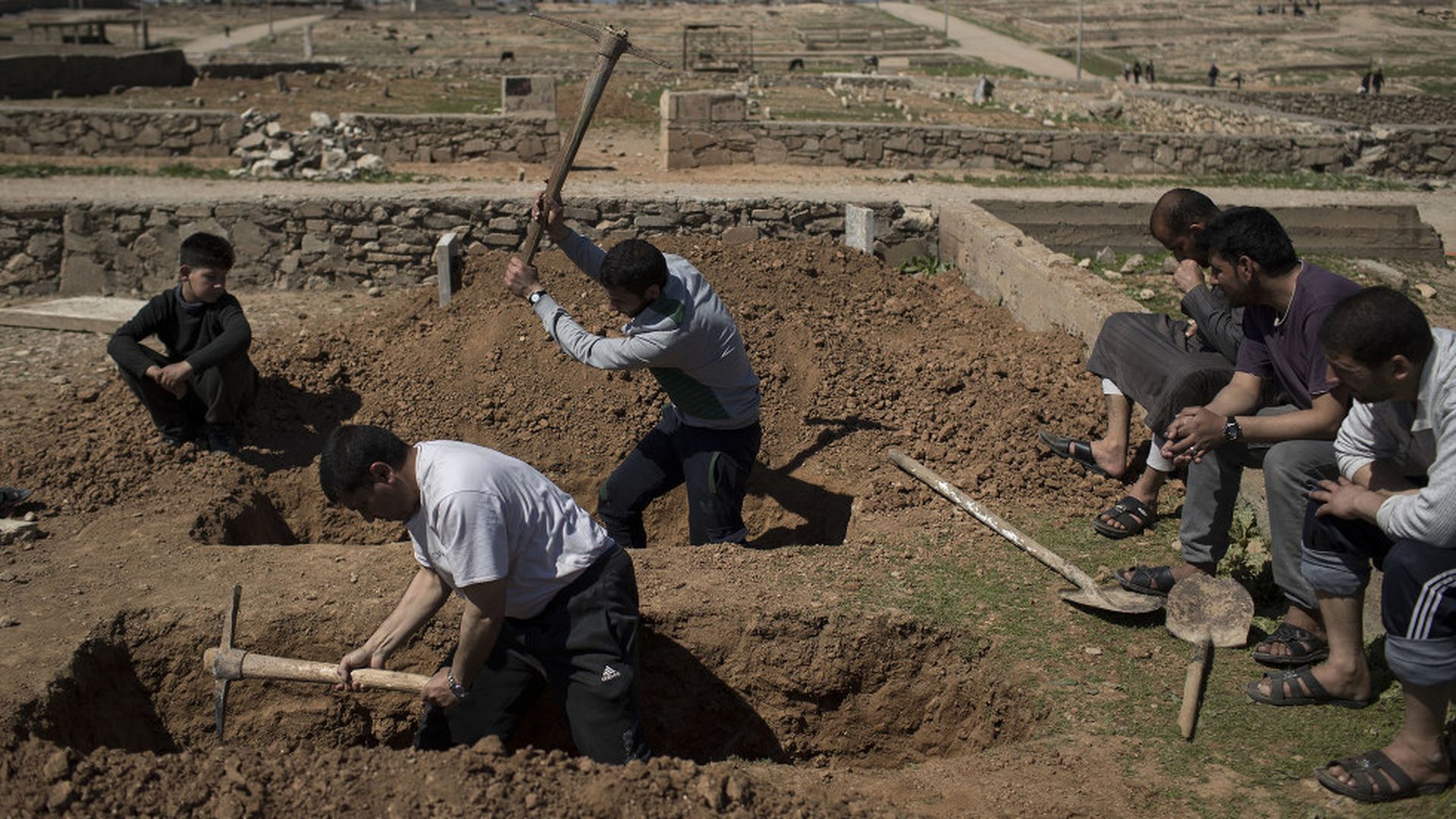 The number of civilian deaths during the Battle of Mosul between ISIS and Iraqi forces supported by allied international forces may have exceeded 5,000, NPR reports, citing figures provided by the Mosul morgue.
The battle concluded in July, after raging on for nine months. The U.N. puts the civilian death count closer to 2,500, but includes a disclaimer that it has had trouble collecting information on the battle. Raed al-Abadi, director of the Mosul morgue, told NPR he believes the main causes of death were airstrikes, which were launched by the U.S. and its allies.
Go deeper