More than 24 women come forward with stories of sexual harassment at Vice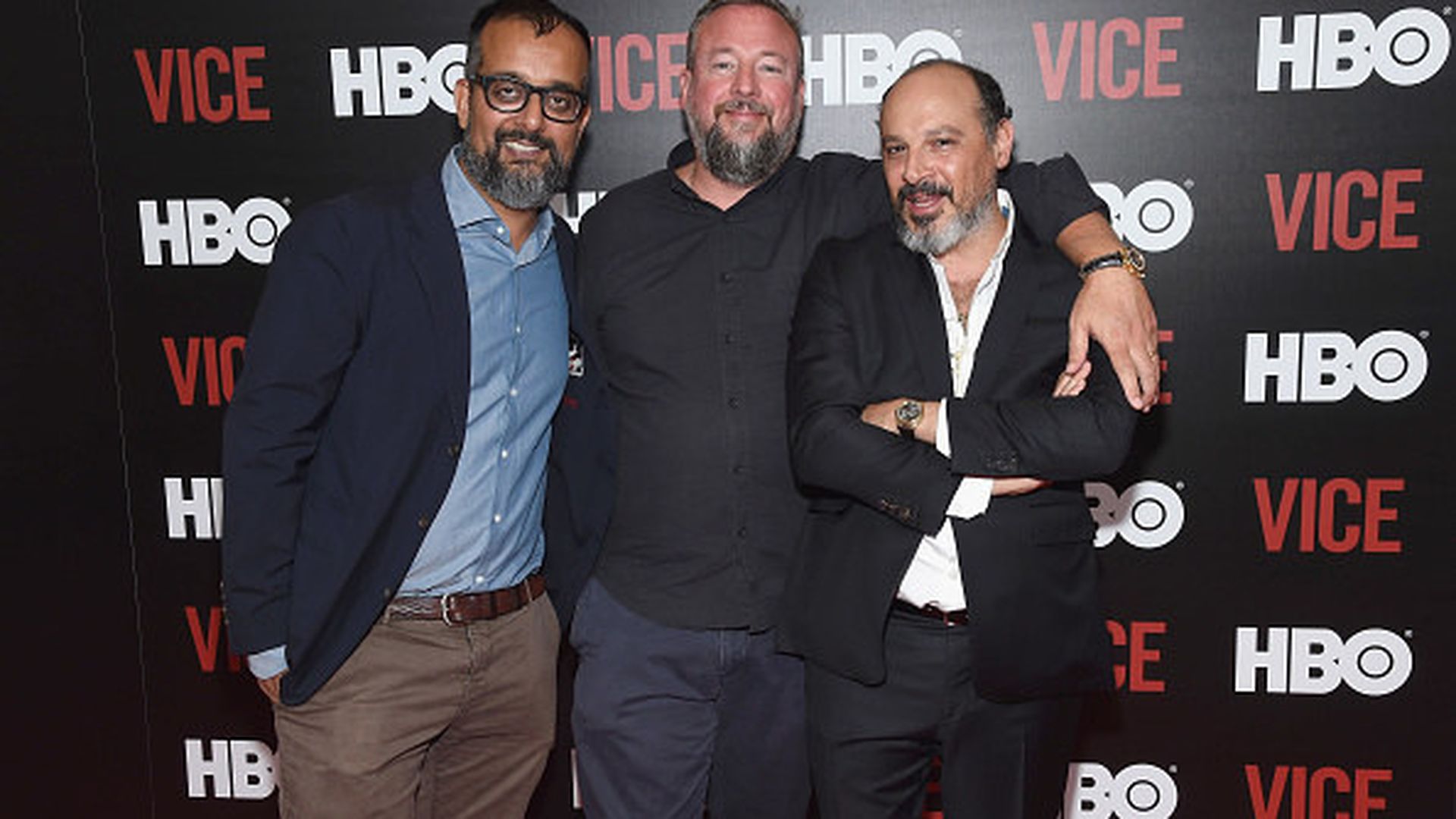 Vice Media has made four settlements involving sexual harassment and defamation by its male employees — including one against the company's president, according to a New York Times' investigation. More than 24 former and current female employees claimed to have experienced or witnessed sexual harassment involving unwanted kissing, groping and retaliation for refusing sexual advances at the media company.
Why it matters: While most of the accusations of sexual misconduct have been brought upon older, white men, these allegations bring to light a continual degradation of women by a younger generation of 20- to 40-year-olds.
Vice's reaction: Vice co-founder and CEO Shane Smith as well as co-founder Suroosh Alvi said in a statement to the Times, "from the top down, we have failed as a company to create a safe and inclusive workplace where everyone, especially women, can feel respected and thrive." They added that the company's "boys club" culture "fostered inappropriate behavior that permeated throughout the company."
The allegations, according to the Times:
"One woman said she was riding a Ferris wheel at Coney Island after a company event when a co-worker suddenly took her hand and put it on his crotch."
"Another said she felt pressured into a sexual relationship with an executive and was fired after she rejected him."
"A third said that a co-worker grabbed her face and tried to kiss her, and she used her umbrella to fend him off."
Go deeper with The New York Time's investigative reporting.
Go deeper