Microsoft supports bill to address sexual harassment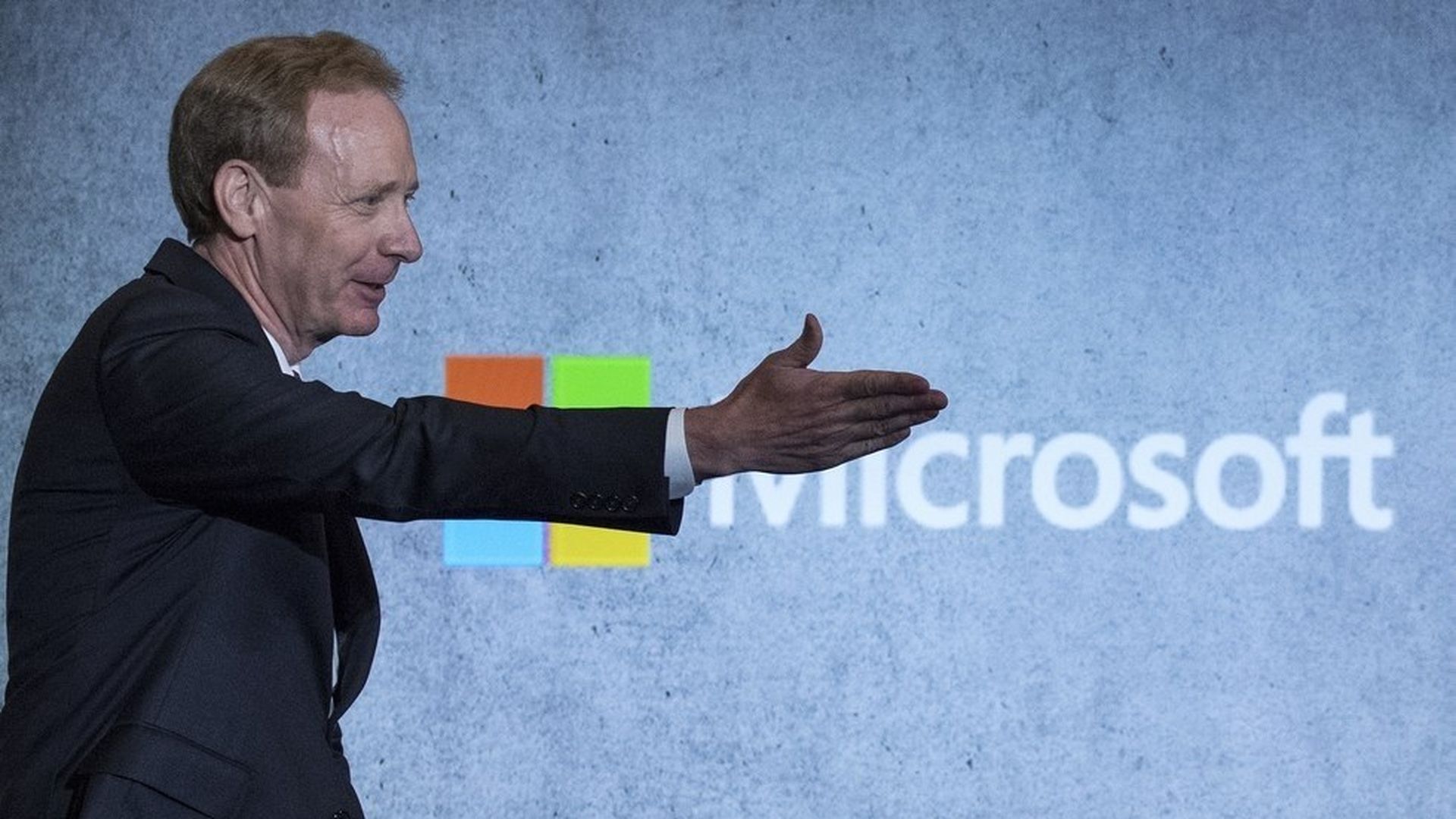 Microsoft is throwing its weight behind a Senate bill that aims to ensure victims of workplace sexual harassment can make their case in court. Sens. Lindsey Graham and Kirsten Gillibrand recently introduced a bill outlawing provisions in an employment contract that require such claims to be handled in private arbitration rather than openly in court.
Why it matters: The tech industry has become embroiled in several sexual harassment scandals over the past year. Graham says as many as 60 million American workers have no legal ability to bring sexual harassment claims to court because they are bound by private arbitration clauses.
That means they are required to mediate any issue behind closed doors rather than in a public court. Microsoft president and chief legal officer Brad Smith said it is both endorsing the legislation and getting rid of such clauses in its own employment contracts.
"Clearly as we all learn more about the sexual harassment issue across the country, it is both more pervasive than most people would have thought a year ago, and it's an issue that's been allowed to perpetuate itself in part because the voices of victims have been silenced," Smith told Axios in an interview. "The ability to go to court makes sure those voices can be heard."
What he found: Smith said Microsoft has never enforced a private arbitration clause related to sexual harassment, but reviewed its own contracts and found clauses requiring pre-dispute arbitration for harassment claims in employment agreements for a small portion of its employees. Smith said "hundreds to a thousand" employees (mostly very senior positions out of 120,000 employees worldwide) were subject to such clauses. So the company is getting rid of them.
Beyond the company: He thinks the issue will continue to be a major conversation in the technology industry. "We've been among those that thought arbitration as an exclusive remedy was practical," he said. "It's clear that arbitration has not been sufficient to address this problem."
Go deeper